Canon EOS 7D Mark II review
Five years from its debut, Canon's "prosumer" DSLR is updated – but don't expect any grand surprises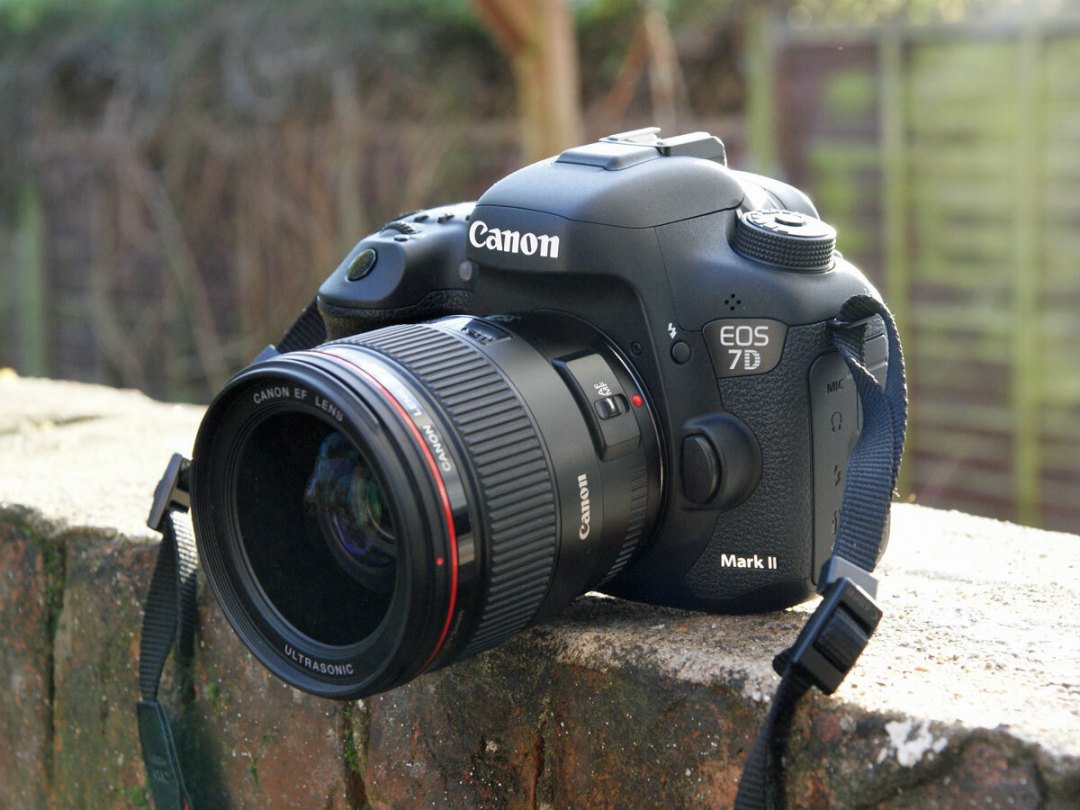 We love the orginal Canon EOS 7D.
Launched almost exactly five years ago we were so enamoured with its tasty blend of pro abilities and a price that the committed amateur could just about stretch to that we awarded it the full five stars. This successor has been a long time coming – and we're excited.
Ladies and gentlemen, meet the Canon 7D Mark II.
But with the outgoing model currently available for just £650 and awesome new competition from the likes of Sony, Canon has to wonder if it's done enough to keep the 7D at very top…
Build and design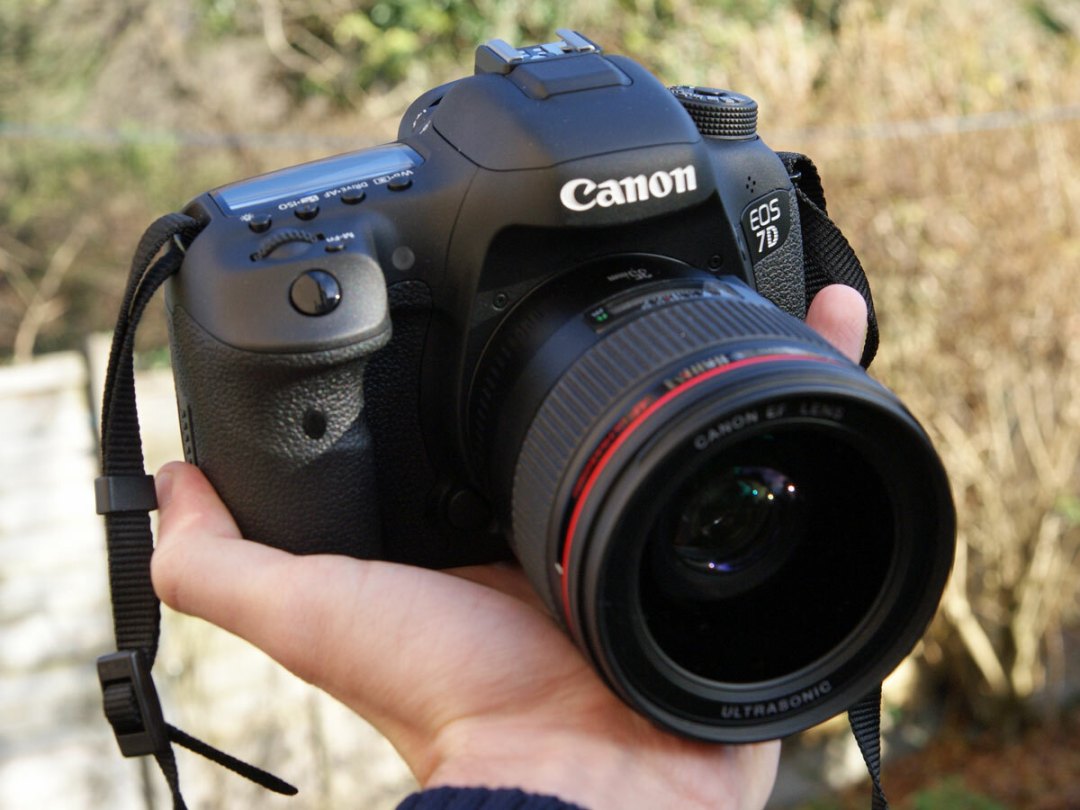 The 7D Mark II looks a lot like the original version, but there are a number of minor changes to the design: control-wise, there's a new thumb-controlled dial slider on the back that can be customised to tweak manual shooting criteria, as well as a new Q Menu button on the right of the rear LCD. Flip up the side flap and you'll find a USB 3.0 port for faster image and video transfer (images are still stored on SD and/or CompactFlash card). GPS is now included. The rear LCD has been given a small quality bump to improve clarity and detail. None of these changes could be described as earth-shattering, but all are welcome.
The original 7D was a well-designed and very well-built camera, and that's happily been carried over to its successor. The magnesium alloy body is reassuringly sturdy and weighty in your hands, and weather-sealing on the ports and buttons means you can use the 7D Mark II on a rainy or snowy day without fearing for its innards.
Thanks to the thoughtfully laid-out, plentiful controls, the huge, bright optical viewfinder, and nice touches like the locking mode dial and monochrome top-plate LCD (all of which are carried over from the 7D), the 7D Mark II feels like a DSLR that'll won't let down pros or enthusiastic amateurs on the design or construction front.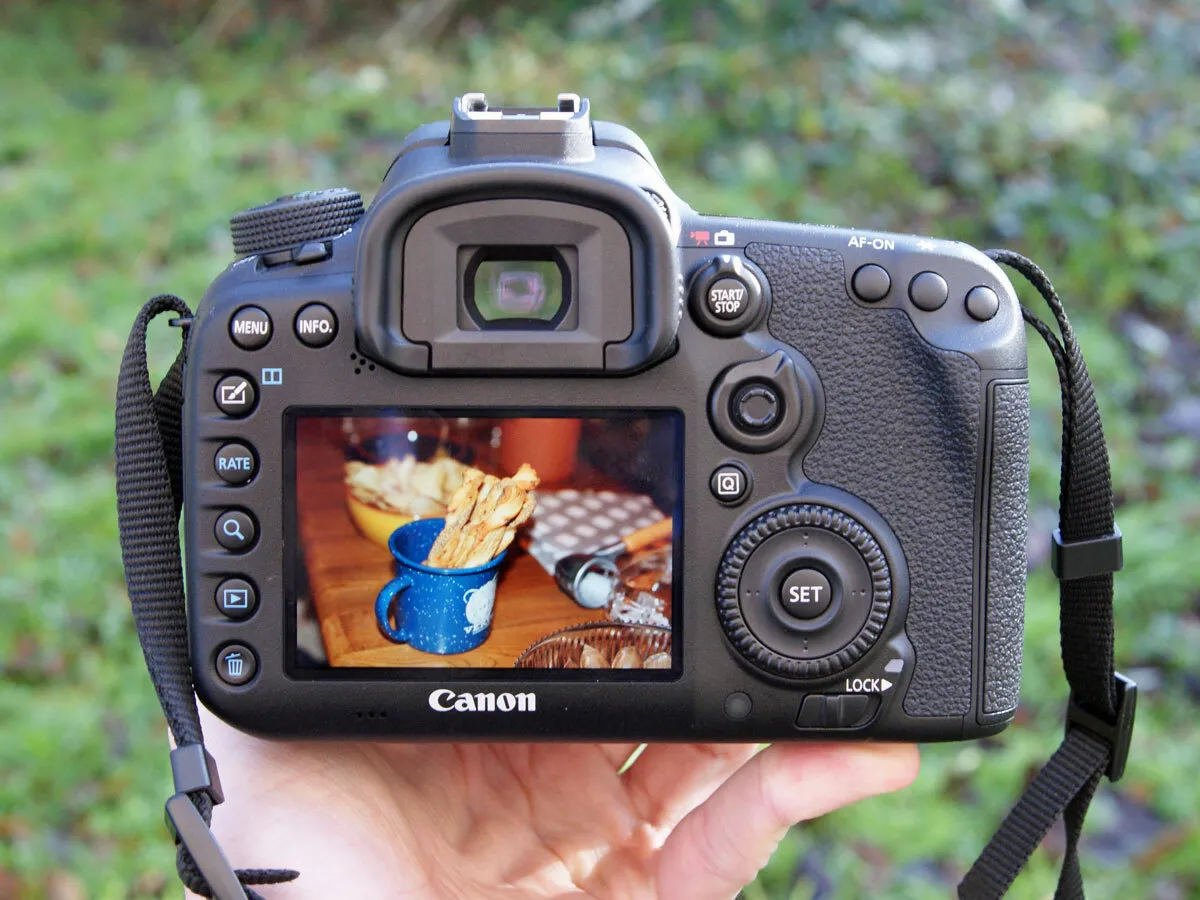 Criticisms? The screen may have been given a quality boost but it's not capable of tilting or flipping, a feature a lot of users may have felt useful (obviously, such a design makes weather-proofing trickier which is, we suspect, why Canon hasn't implemented it). There's also no built-in Wi-Fi, with wireless transfer only being available via optional Eye-Fi SD cards. We're no great fans of the implementation of Wi-Fi on DSLRs, as it tends to be tricky to setup and unreliable, but these are the kinds of features that Canon's rivals are now including as standard on far cheaper DSLRs and compact system cameras.
Faster focus, faster shooting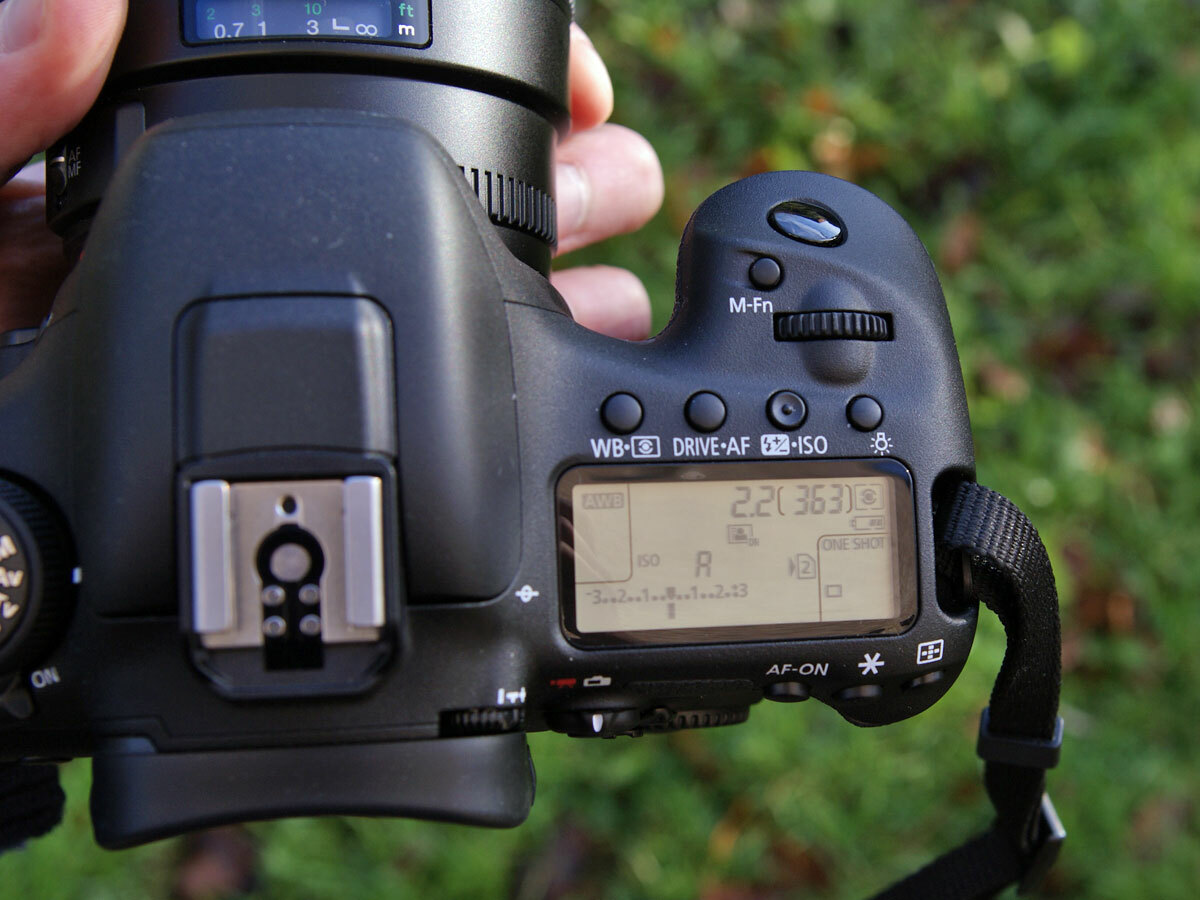 Thankfully, there are a number of tangible improvements to the way the 7D Mark II actually takes photos and shoots video.
There are now two DIGIC 6 image processors on board, which gives performance a boost and ups the continuous stills shooting speed to 10fps from the original's 8fps. It's not the fastest APS-C shooter around, however: the Nikon D4s can manage 11fps, while the Samsung NX1 tops out at 15fps.
The autofocus system has also been overhauled. It's a 65-point setup now and works quickly and accurately. We found it locked on to subjects speedily even in very low light conditions, and not just when you're gazing through the viewfinder – yes, it's fast and accurate when using the live view or video modes. Again, it isn't the very fastest AF setup around (we reckon Sony's newer compact system cameras have it beat), but it's impressive and reliable.
READ MORE: Nikon D4s review
Photo and video quality
The 7D Mark II has a new 20.2MP APS-C sensor and a much wider ISO range than its predecessor, going all the way up to ISO 51,200 in its extended mode.
We used the camera with two high-quality Canon L lenses (a 30mm f/1.4 and a 24-70mm f/2.8) and found that we were able to get excellent results in very murky indoor conditions. Images look acceptably clean and crisp at up to ISO 6400, and straying above this setting will yield patchy, grain-laden photos. The 7D Mark II isn't being billed as a low-light master, however, and if you want to shoot in the dark you'd be better served by a full-frame camera like the Sony A7R, Nikon D750 or Canon's own 5D Mark III.
In good lighting photos are superbly detailed, with natural-looking colours, smooth gradations and no sign of noise. In tricky lighting, with both bright and dark areas in the frame, you can use the decent built-in HDR mode that combines three shots to produce nicely exposed images.
Videos can be taken at 480p, 720p and 1080p quality at up to 60fps with stereo sound, and the camera has an external microphone port if you want clearer audio. The videos themselves are impressive, and we found the autofocus (should you leave it on) works nicely during filming. But we don't see the 7D Mark II as appealing to those who value filmmaking over still photography: there's no 4K and cameras like the Panasonic Lumix GH4 offer more flexibility and performance in a smaller, cheaper body.
Canon 7D Mark II verdict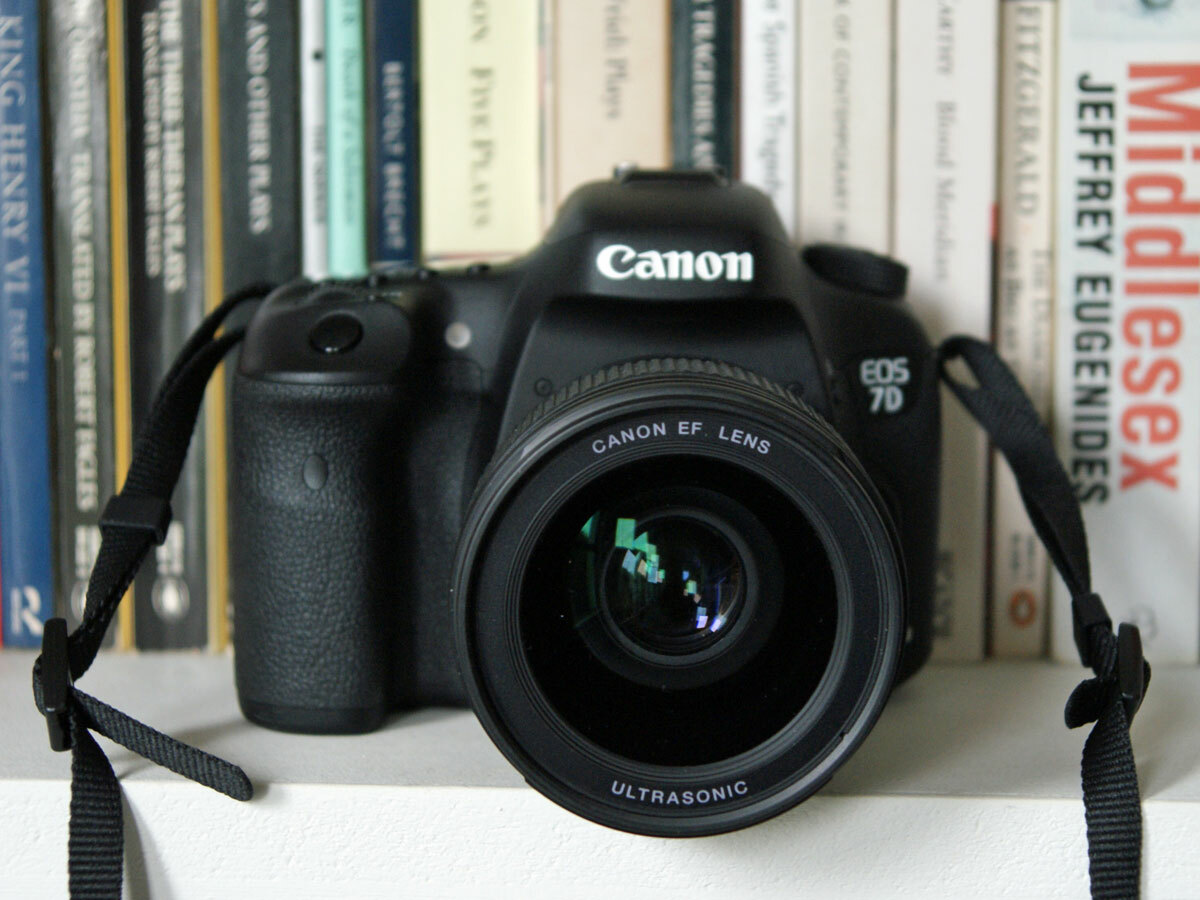 The Canon 7D Mark II is certainly an improvement upon the original 7D, which was already an excellent DSLR. With fast autofocus, continuous shooting, good low light performance, sturdy build quality and thoughtful control layout, it's a camera that isn't likely to let down anyone who buys it.
That said, it does feel like something of a missed opportunity. Canon's rivals have made leaps and bounds in the past five years and the 7D Mark II doesn't quite keep up. Consider the Sony A7R, which is around the same price as the 7D Mark II: it's much smaller and lighter, it has a full-frame sensor, it takes better images in low light and it offers more in the way of features. Given a choice between the two, we'd opt for the Sony without question.
What the 7D Mark II has in its locker is Canon's excellent range of lenses and user base: if you're already the owner of a collection of great Canon lenses and accessories, this is a great body to use them on. If you already own a 7D and are happy with it, however, there seems little reason to shell out for its successor.
READ MORE: The 10 best system cameras on sale now
Stuff Says…
Canon has made another fine all-round enthusiast DSLR, but it's not mind-blowing on the tech front
Good Stuff
Good all-round performance
Fast, accurate autofocus
Weatherproof and rugged
Bad Stuff
A little pricy
Doesn't "push the envelope" tech-wise