Bragi Headphone hands-on review
Are the entry-level Bragis any good?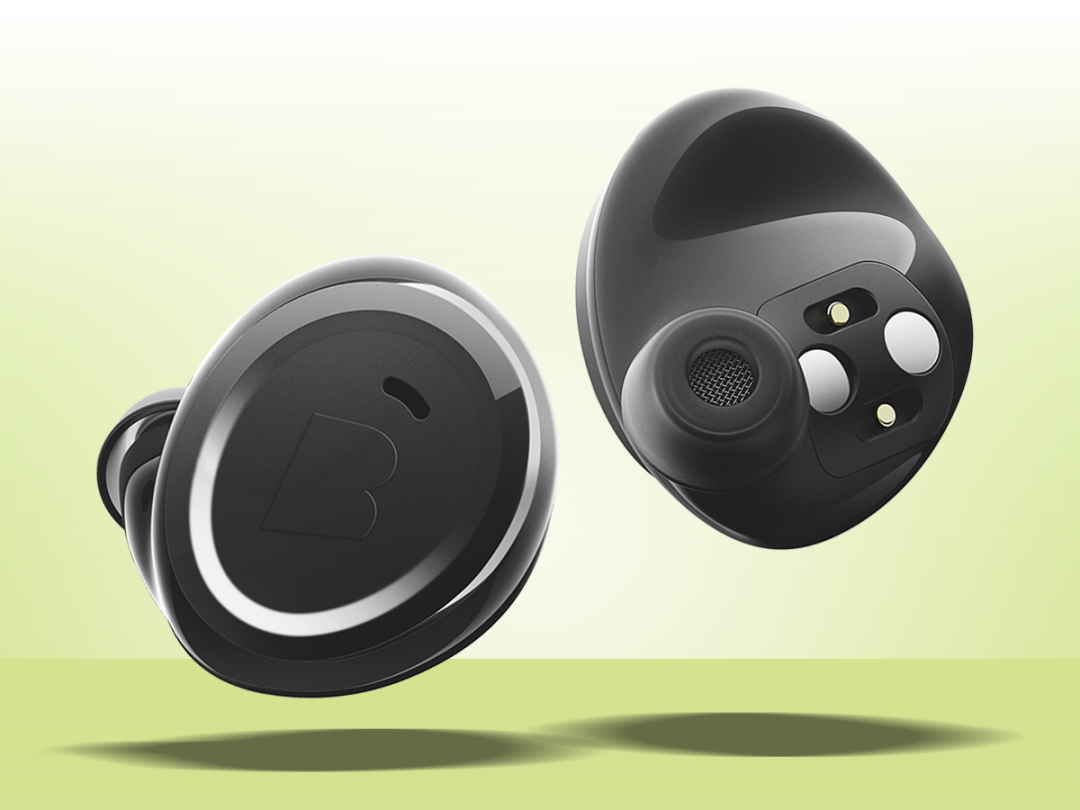 They didn't get their debut at this year's CES, but we still managed to get some listening time with Bragi's imaginatively-named Headphones.
You'll know Bragi of Dash fame. Those truly wireless buds were only half-aimed at music lovers – the other half had a real fitness focus. Not everyone leads an active lifestyle, though; that's where the Headphone come in.
By ditching the activity-tracking smarts of the Dash, the headphone is aimed at everyone gearing up for a headphone jack-free future.
Here's how we got on with a pre-release pair.
How do they fit and sound?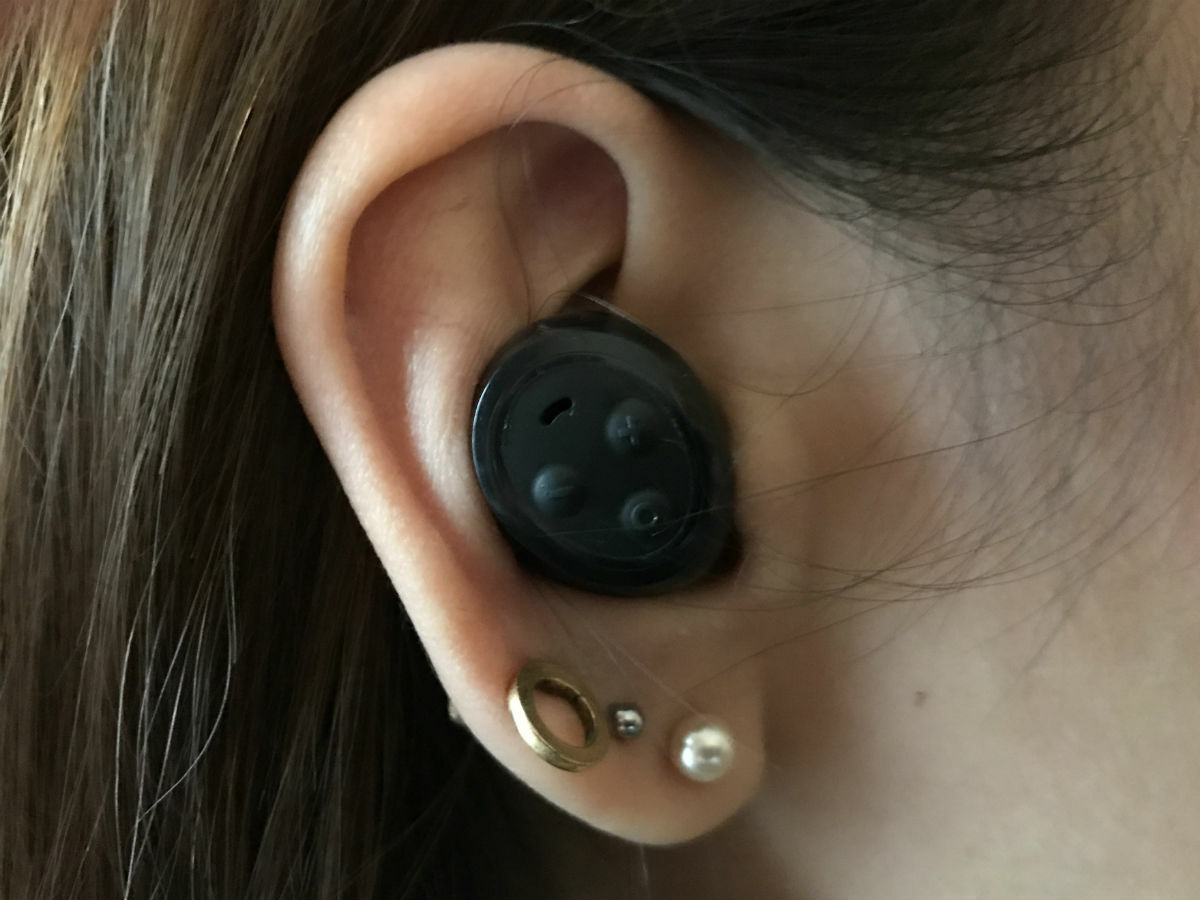 I had serious doubts I would actually get a pair of Headphones into my ears, but despite how big they look, they actually sat in my ears quite snugly.
They feel comfortable and light enough, but I'd need to use them for a lot longer than my short demo session to see if they'll leave you with acheing ears.
You get three different ear tips in the box – small and medium rubber ones, and large foam ones. You're bound to find the right size in a few tries (unless you have abnormally-sized lugholes). The foam tips give a bit of passive noise cancellation, sealing out any outside distractions as soon as you pop them in your ears.
They sounded more balanced and robust than the Apple AirPods I've been using, but we'll have to wait for a full review to see how well they hold up outside of a quiet hotel suite.
Even without the Dash's focus on training, the Headphones are still water-resistant, so you don't have to let the train stop you from taking them out on a run. They don't have any onboard storage, though, so you'll have to take your phone along with you.
From what I heard, there weren't any dropouts or disconnects, either between the Headphone and paired smartphone, or between the two earbuds. Hopefully that will be true of the final retail version – dropouts and disconnects are the one thing most truly wireless in-ears have yet to conquer.
How do they work?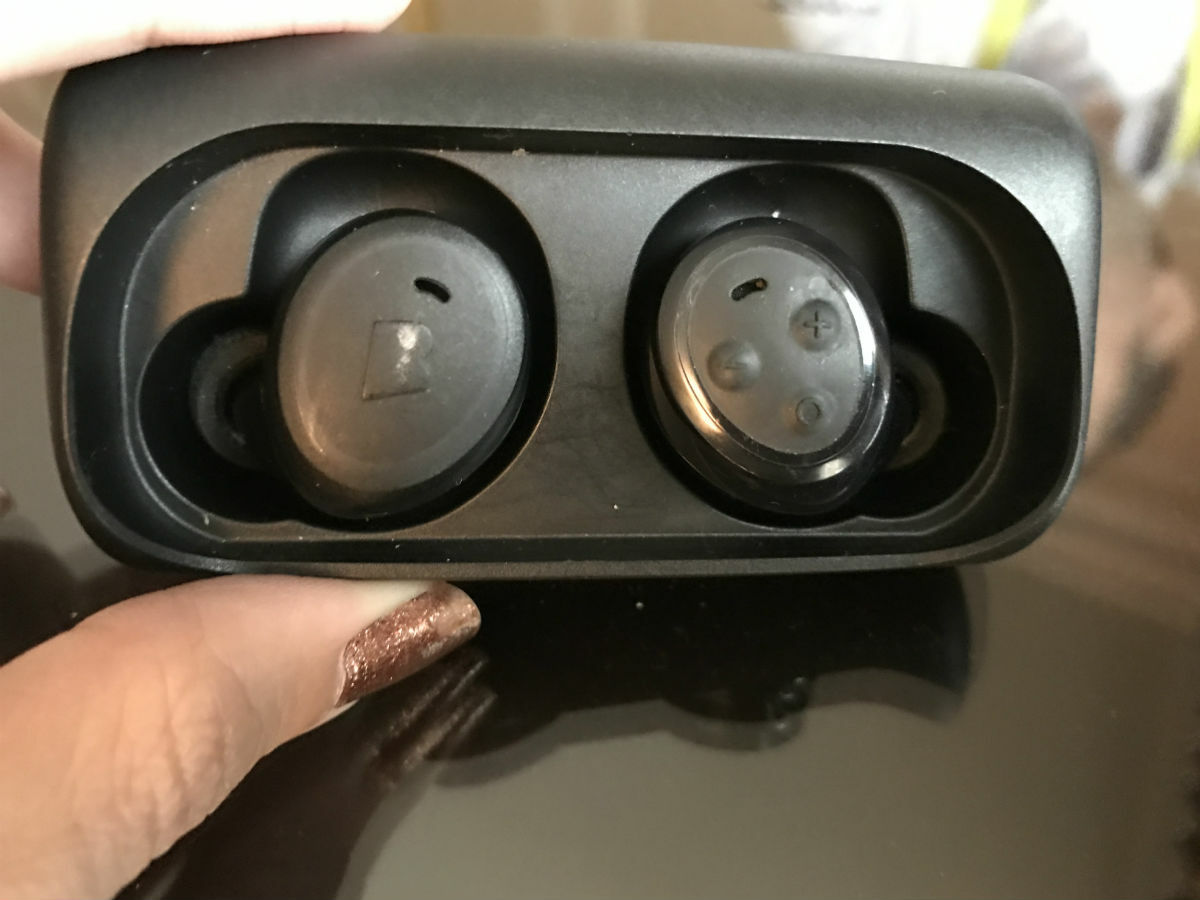 Unlike Apple's AirPods, the Headphones have tiny physical controls on the right bud – you won't have to reach for your phone to change up the volume or worse, speak to yourself in public.
Just remember, when we say tiny, we really mean pinhead tiny.
You have to feel for the right control with your fingertip then press it using your fingernail. When you have the right angle, they click quite effortlessly. They'll definitely take some getting used to, but once you do, it's really quite easy.
The "+" and "-" controls do the usual double duties of volume adjustment and track changing with a double or triple press. A third button plays and pauses your music.
Holding in the volume button turns on audio transparency, letting you tune into the outside world without having to pull the buds from your ears. Perfect for when people start talking to you, oblivious to the fact that you're avoiding them.
It was surreal when they first switched on, and I could hear Bragi's PR guy snapping his fingers around my head. It's like you don't even have headphones in at all.
How long do they last?
The Headphone has a carry case, so you don't lose your buds when they're not in your ears, but unlike the Dash, it doesn't have a built-in battery. When you snap them magnetically back in the case, they won't automatically be juiced up – you'll have to plug in over micro-USB to get the power flowing.
On a single charge, they should last about six hours, which is longer than most other truly wireless in-ears, but once you're out, you're out. It's a pity Bragi weren't able to include in-case charging. It's nice to have that battery security.
At least is means the case is that little bit more compact and portable than the Dash, but other companies have managed to do both – why not Bragi?
How do I get one?
The good news is you can sign up for a pair of Headphones right now on Bragi's site, and they'll start shipping soon.
Price is a real advantage for the Headphone: at US$149, they're cheaper than most other truly wireless Bluetooth earbuds; a steal if you don't mind the lack of charging within the case.
If you're in the market for a no-frills pair of cable-free earbuds, the Bragi Headphone sounds like a worthy contender for your ears with its fiercely focused features.