Audio Technica AT-LP5 review
A fine turntable with lots to offer at a reasonable price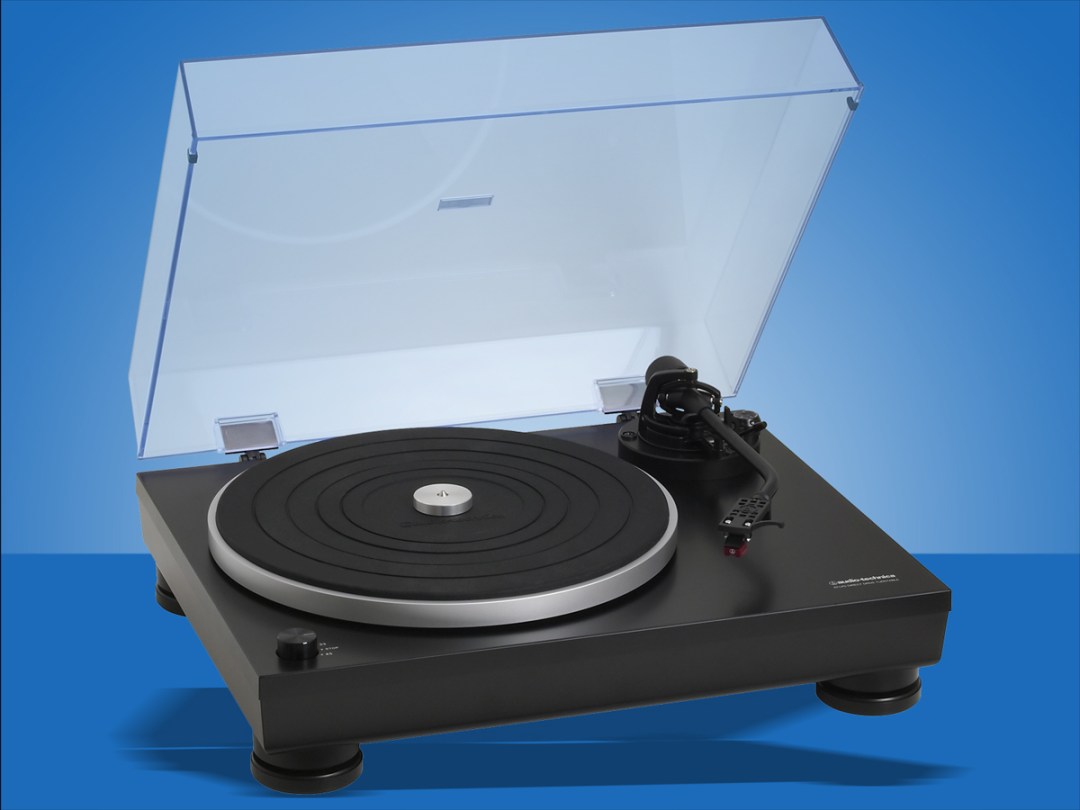 USB turntables get a bit of a bad rap from the hi-fi crowd. It's often for good reason – lots of them just don't sound very good, with a bigger focus on features than performance.
The Audio Technica AT-LP5 is here to break that trend. Well-built and feature packed, it also promises top notch sound at a price that won't make you wince.
Interested? You should be…
Audio Technica AT-LP5 design – attention to detail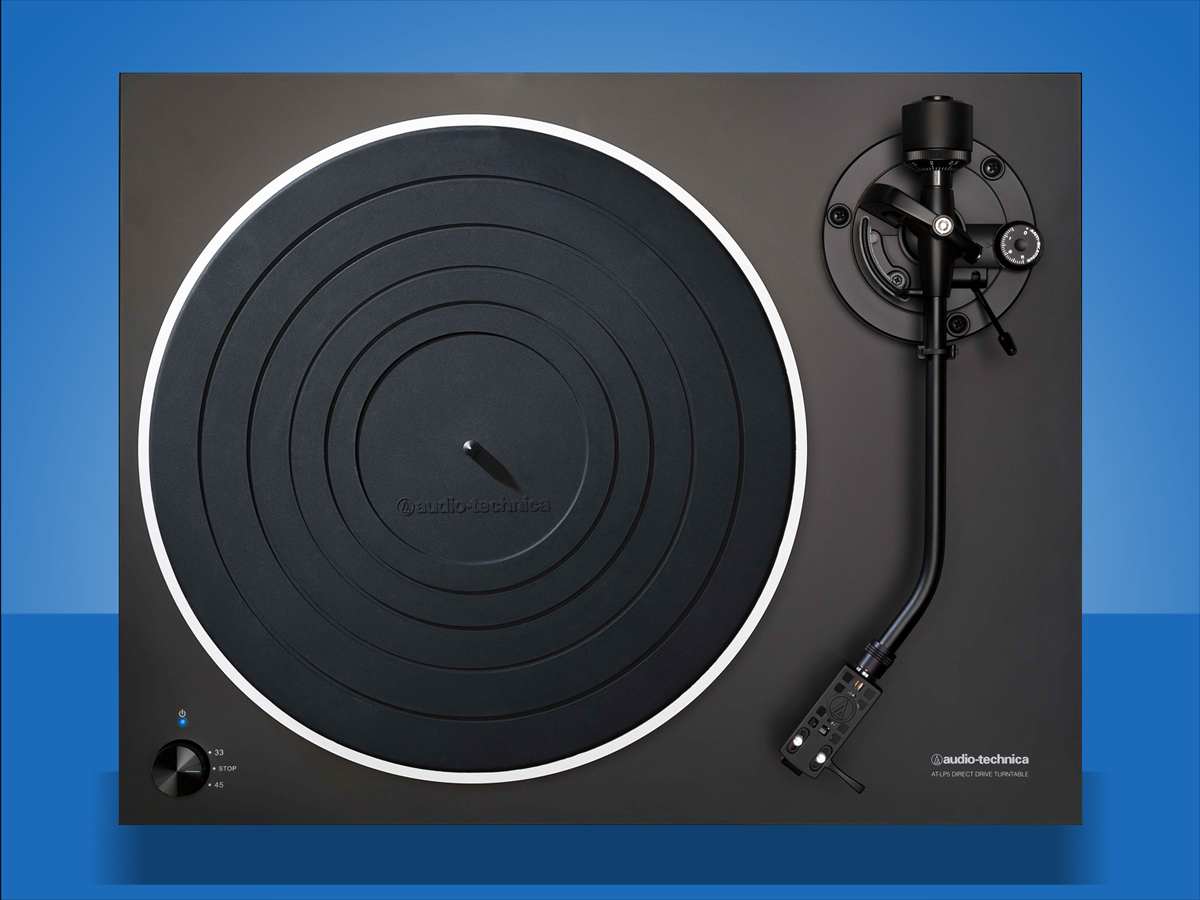 Despite its reasonable price tag, the AT-LP5 is dressed for fancier affairs. From the cast aluminium platter to the perfectly weighted tone arm – the build, look and feel of the AT-LP5 could easily pass for something double the price.
Run your eyes down the spec list and you'll be equally enthused: a phono stage is included for a simple just-add-speakers setup, a specially designed cartridge comes pre-fitted to the tone arm for minimal faff, and there's a USB output for ripping your vinyl to your computer. A modern one-box turntable for modern vinyl needs.
Standing taller and chunkier than something like the Rega Planar 1, it's not the most delicate looking of decks that we've seen. But the attention to detail here is clear, which certainly bodes well for the rest of its performance.
Audio Technica AT-LP5 performance – the full package
Depending on your setup, the AT-LP5 offers you the option of using its built-in phono stage or employing your own. Whichever you go for, you'll be suitably impressed with how it stacks up.
The AT-LP5 works well with any music you throw at it, digging out an impressive amount of detail across a wide, open soundstage.
There's a clear treble alongside good, solid bass, laying the foundations for what is ultimately a beautifully balanced and natural sound.
It's rhythmic too, with a strong handle on dynamics that gives it the punch and musicality to get your toes tapping.
Swap to an external phono stage, and you'll notice the AT-LP5's sound open up even more, making way for even more detail and even greater dynamic fluidity.
Its overall character remains largely the same though, so those less inclined to spend more on their hi-fi setup will find the built-in option more than adequate, and very enjoyable indeed.
Audio Technica AT-LP5 verdict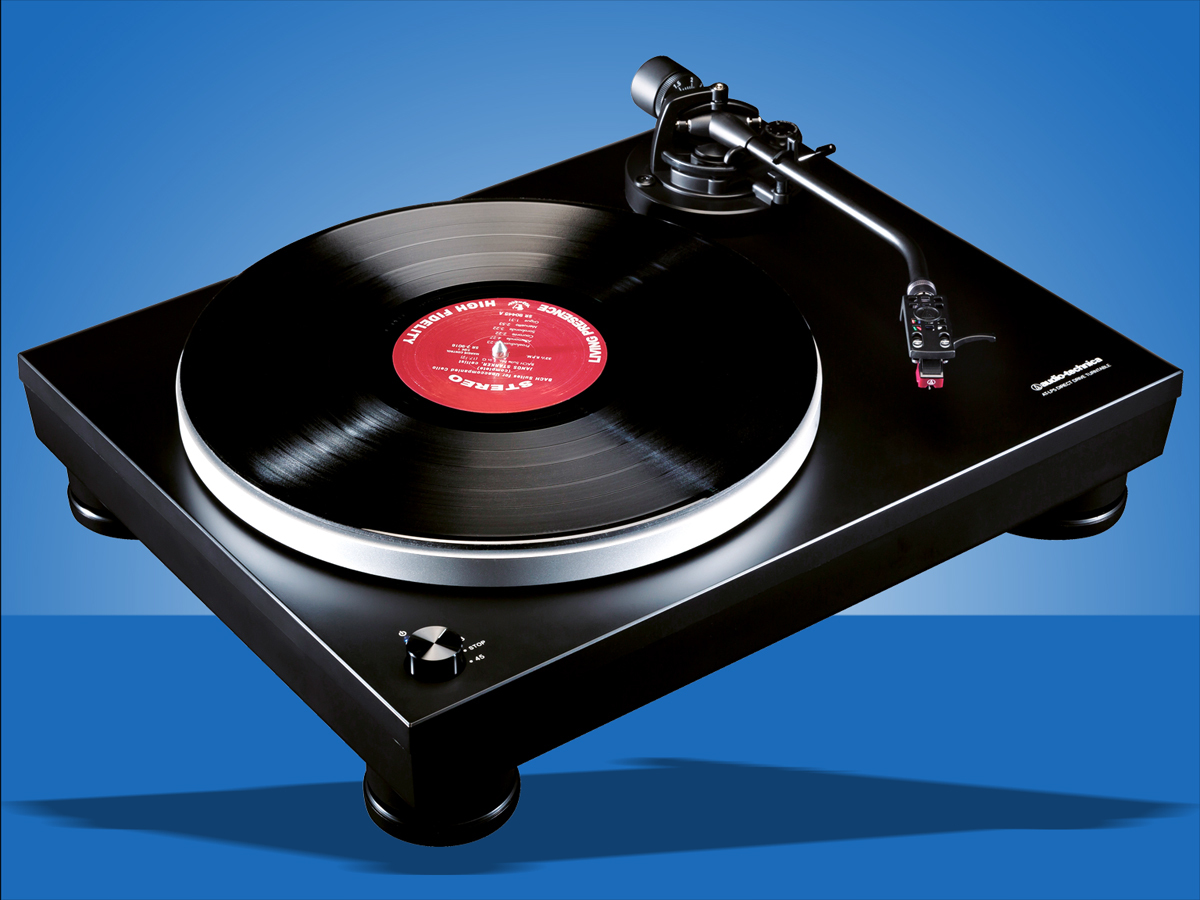 Audio Technica has got the balance spot on with this turntable, offering a great build and useful functionality while not forgetting the most important thing – sound quality.
The LP5's strengths here ensure it is a genuine all-rounder no matter your music tastes, sounding every bit as impressive with jazz as it does with jungle, not to mention pop and rock.
While the more traditional Rega Planar 1 might just pip it for outright sonic capability, you'll have to spend a lot more money to top this great combination of build, features and performance.
Stuff Says…
This is a fine musical turntable, that sounds great no matter what you choose to play
Good Stuff
Stacks of detail
Wide, open soundstage
Great build quality
Strong built-in phono stage
Bad Stuff
Nothing at this price