Arcam Movie Solo review
Arcam's brilliant Solo has evolved into an all-in-one home cinema system that promises separates performance from a slim package. Too good to be true, surely?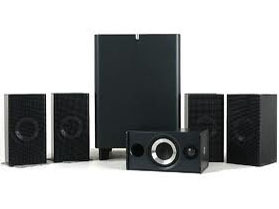 The stereo-only Arcam Solo is a big favourite at Stuff Towers. Unlike most all-in-one systems, it combines ultra-compact design with measured, sensible and entirely capable sound quality.
Imagine, then, our excitement upon receiving its sequel – the Movie Solo. It adopts exactly the same approach but, as you'd expect, has home cinema buyers squarely in its sights. Simply put, it's a proper DVD player and a high-quality AV receiver crammed into one little box.
Low on compromise
Surprisingly, given that it features five channels of power amplification rather than two, the Movie Solo is no bigger than its stereo sibling. That's some achievement, especially when you consider that the new model also makes space for two HDMI inputs (and one out) to support sources like PS3 and Sky HD.
Lower-quality video signals are also catered for: you can order your Movie Solo with either two RGB Scart inputs and one out, or a corresponding pair of component ins with a single output.
Everything else the hardened AV buyer expects to find is present and correct, including video scaling up to 1080i quality, and a full set of pre-out sockets. True, some might hope to find automatic calibration and equalization, as is common in even affordable receivers these days, but Arcam isn't a big believer in the accuracy of such systems.
Instead, those hankering after a spot of button-pushery can indulge themselves tinkering with the Movie Solo's DAB/FM radio, clock radio and beautifully integrated iPod support, which comes via a fascia 3.5mm input, or the optional £130 rDock.
Great picture, quality sound
If the Arcam's size and specification hints at alchemy, its performance confirms the wizardry at work within.
Essentially, the Movie Solo purloins the video processing and potent scaling of Arcam's standalone DVD players, and to great effect: images are pristine, at once beautifully smooth and spectacularly vivid.
Sonically, meanwhile, the Movie Solo's comparatively modest amplification delivers admirable heft with most sensibly sized and reasonably priced partnering speaker packages. It won't knock down walls with its slam, but it has enough meat to move you when the movie demands, and it's also impressively rhythmic.