App of the week: NanoStudio 2 review
Years in the making, Blip's iconic all-in-one synth and sequencer is reborn in fine style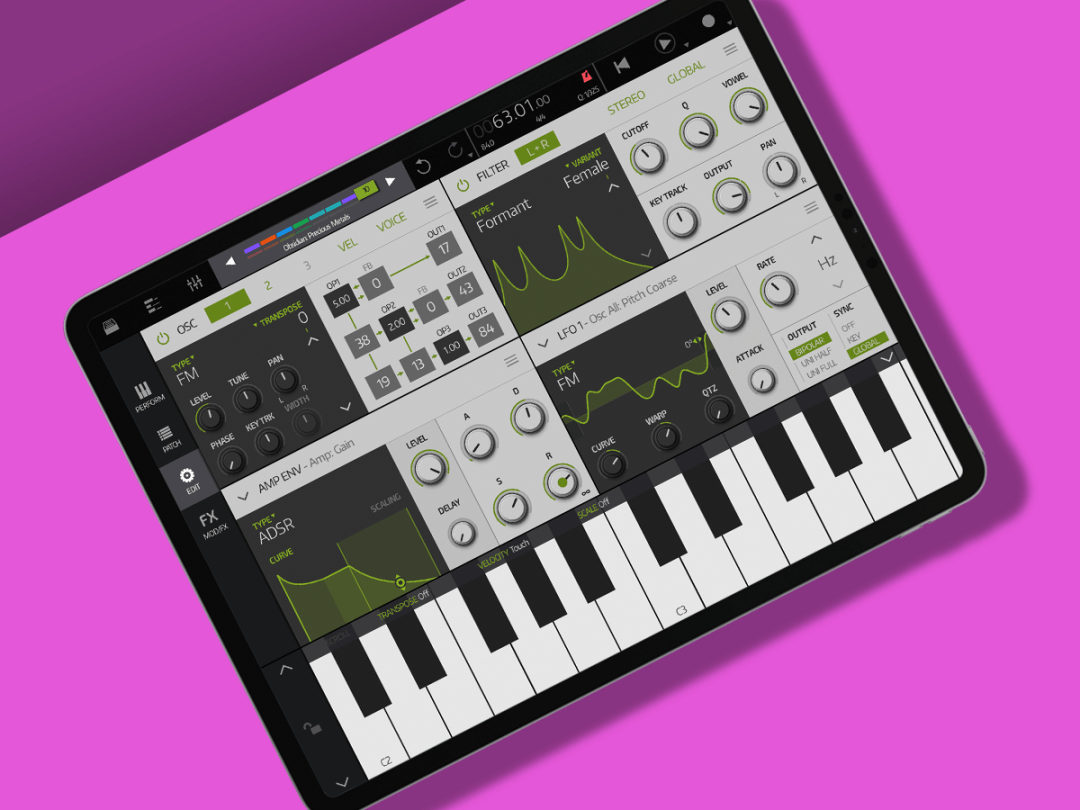 If you've been around the iOS block a few times and fancy yourself a musician, you may have fond memories of NanoStudio. That iconic iPhone app was GarageBand for iPhone before GarageBand for iPhone was a twinkle in Apple's eye. Now six years in the making, NanoStudio 2 has arrived.
This follow-up is a bit less nano (iPad-only right now – although an iPhone version's on the way), but no less essential than its predecessor. Five minutes with the thing made me immediately recall how much I loved the original. A few hours in and I was convinced NanoStudio 2 would remain forever welded to my iPad.
It's really sound
The first thing most people do when armed with a new music app is head to the instruments. NanoStudio 2 has only two, but the Obsidian synth rivals the very best on iOS. Even if you go no further than the bundled presets, you'll revel in 300 varied patches, and the list can be instantly filtered using AND and OR operators.
There's a decidedly electronic bent in the selection, although IAP packs showcase Obsidian's frankly ear-boggling (if that's a term) range and versatility, with a slew of effective analogue and industrial noises. And you can of course make your own sounds, fiddling with dials and sliders, experimenting with synthesis methods, filters, sampling, and effects.
When you need some rhythm, you call on Slate, a drum machine with 50 built-in kits based on 500 samples. Everything's here from classic acoustic efforts to searing chip tunes. Should you somehow remain desperate for additional sounds, NanoStudio 2 makes it a cinch to load in any Audio Units you have installed on your iPad, such as the sublime Poison–202.
Jump around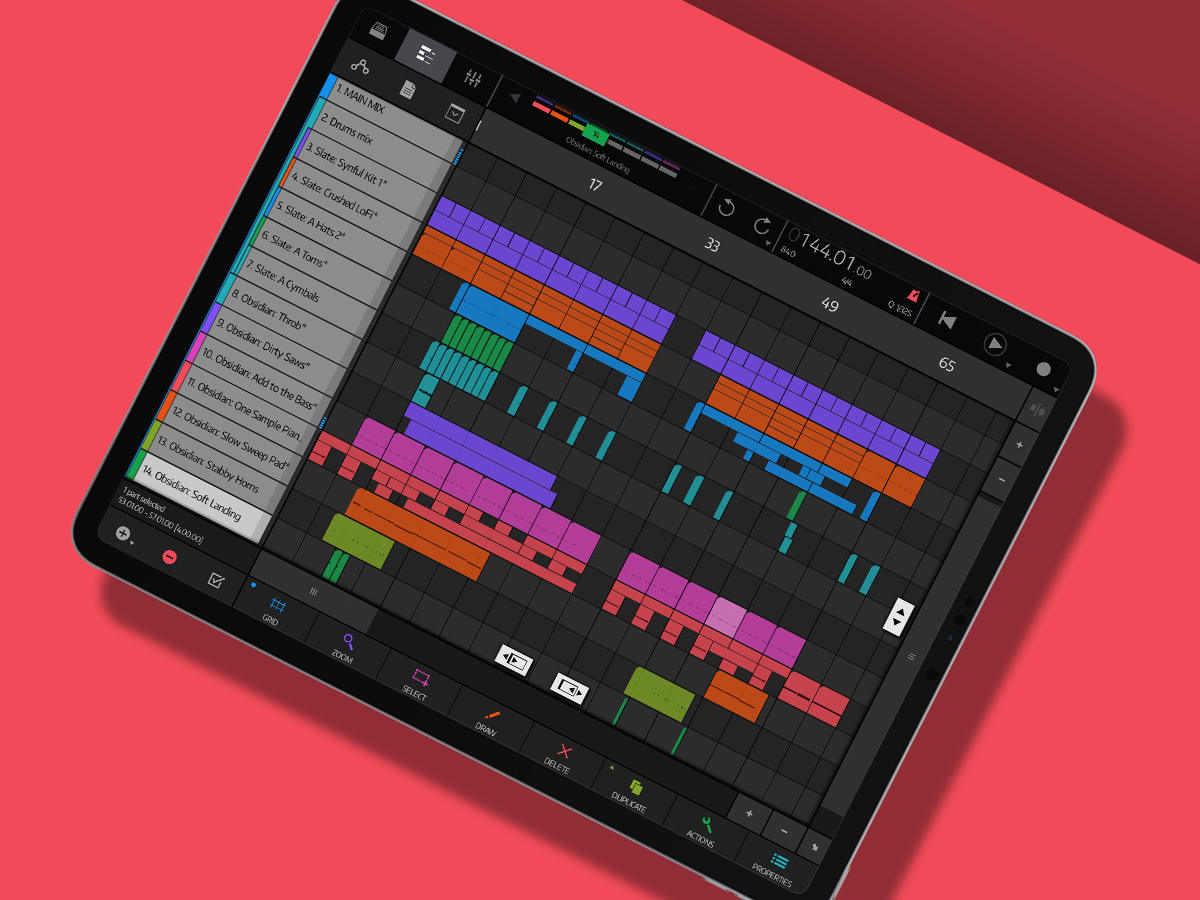 In fact, pretty much everything when using this app feels like a cinch. Bar the odd bump as you get to grips with an interface that's not quite like anything else on iOS, you'll find yourself zipping around like nobody's business.
The sequencer enables you to make quick adjustments to any notes your sausage fingers messed up. The mixer has excitingly massive sliders, and enables you to rapidly slather a track in far too many effects. When you're done, you can hurl your masterpiece at your friends' ears by way of an AAC or OGG mixdown, or kick out soloed tracks for mastering in a desktop editor like ProTools or Logic.
All of which might make you think "yeah, great, but my current DAW does that". And it possibly does. But what sets NanoStudio 2 apart – just like the original way back in 2010, is that combination of amazing sounds and how great everything feels. It's fluid and speedy, friendly and deep. For newcomers, it's an excellent way to make a noise. For musicians, it's everything from a exciting new sketchpad to an essential foundation for making full tracks on the move.
NanoStudio 2 is available for iPad. iPad Pro optimisation is slated for Q1 2019. iPhone support is due this summer. Audio tracks are coming later in 2019; in the meantime, the developer recommends using the sampler as a workaround.
Stuff Says…
It's for now a bit less nano, but this sequencer and synth combo is no less essential than its predecessor was a decade ago
Good Stuff
Obsidian is superb and versatile
Fluid, sleek workflow
Tons of great presets
Bad Stuff
UI initially feels a bit alien
Not yet optimised for iPad Pro
No audio tracks (yet)