Amazon Kindle Voyage review
The most high tech black 'n' white gadget around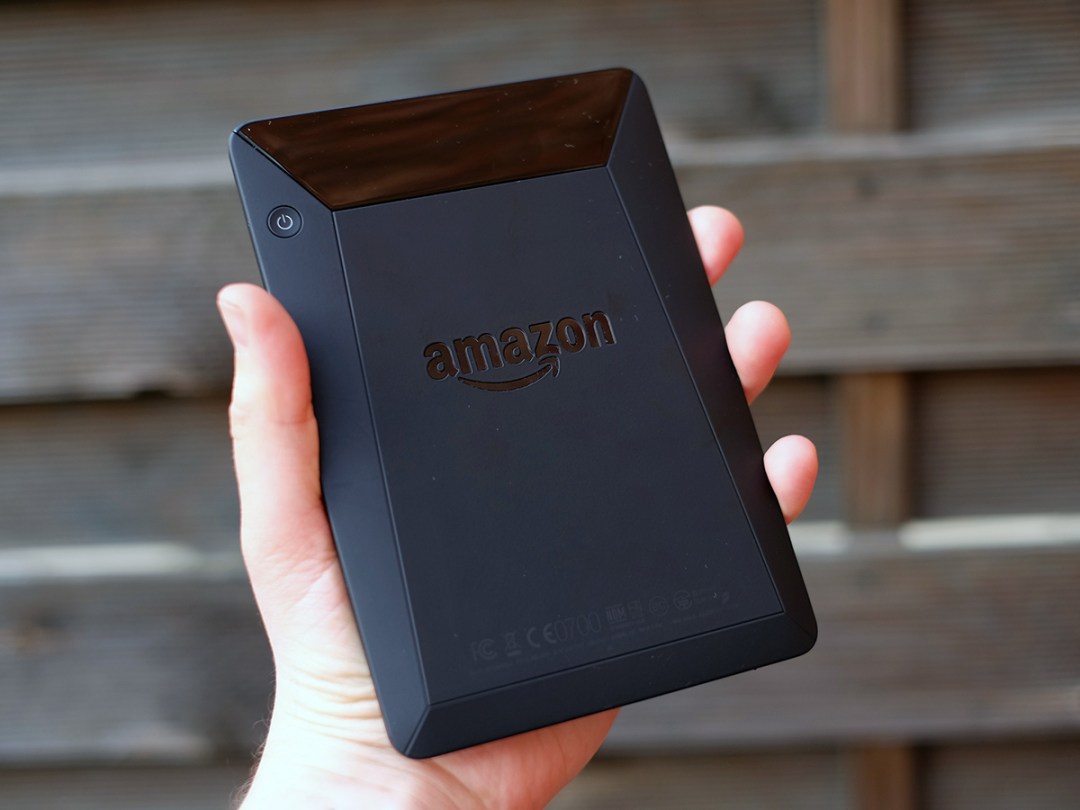 It must be tough motivating oneself to constantly improve when you're already at the top of your game. If you were Chris Froome, wouldn't you fancy taking a break for a couple of months rather than killing yourself cycling up another practically vertical mountain? Exactly.
But he pushes on anyway, and so does Amazon with its Kindle. It doesn't have a rival even within touching distance, and yet it keeps pushing to improve and evolve and increase the gap. But that's an even taller order when it comes to improving on the awesome Kindle Paperwhite.
In reality the Kindle Voyage isn't out to replace that model, but does offer a sort of high-tech, fancier equivalent to it. Smart buttons and an incredibly pixel-packed screen make this one of the few ereaders you can dribble over with techy lust.
Just make sure you'll appreciate its additions, because the Kindle Voyage, at £169, is also a fair bit more expensive than the Paperwhite, and its slimmer frame won't necessarily seem better to all hands.
Blurred lines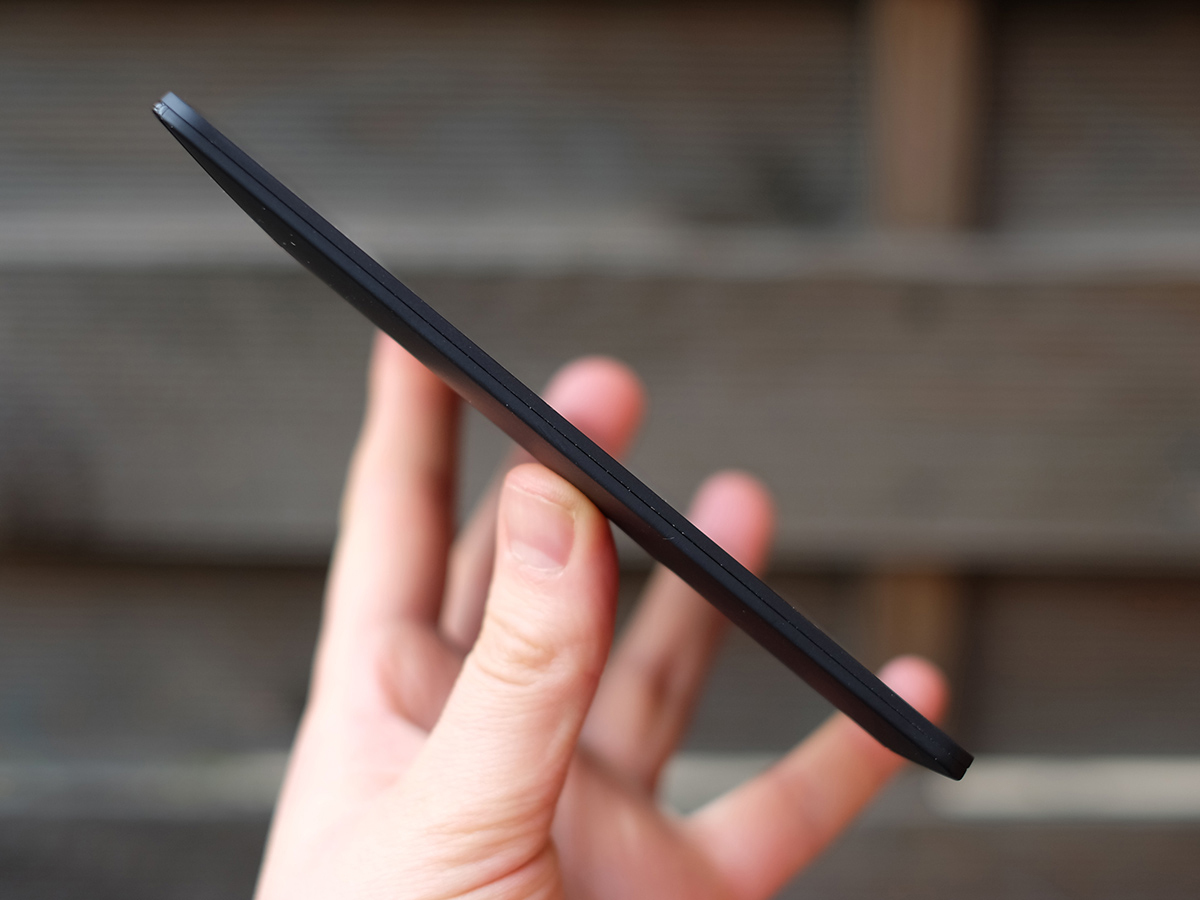 The Amazon Kindle Voyage is the first in the series to have a fully-flat screen. Until pretty recently Kindles were grey, fairly chunky blocks with raised bezels, but that's all changing. This ereader is dead skinny at 7.6mm thick. That's the sort of thickness we usually see in phones, not ebook readers.
For reference the Kindle Paperwhite is 9.1mm thick. The Amazon Kindle Voyage also dons flashier garb. Its back has the the same kind of angled contouring seen on the backsides of the Fire HD tablets. Glossy plastic and sharp lines all play their part. It makes the Kindle Paperwhite look a bit, well, boring in comparison.
However, having used the Kindle Voyage for a good few weeks I'm not convinced everyone's going to fall for the new slim design. Occasionally there's nothing wrong with having a bit of extra bulk to grab onto.
Smart buttons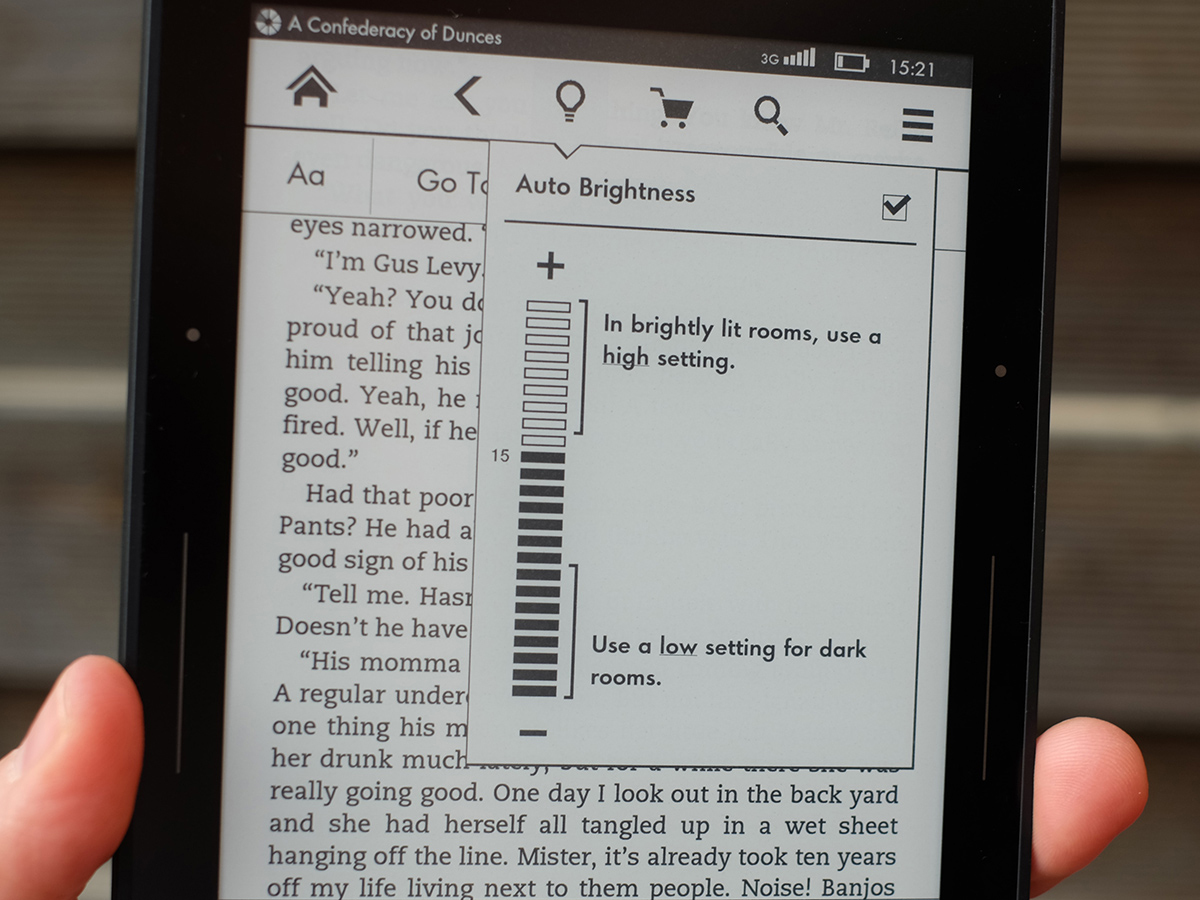 The most important way the Voyage separates itself from the Paperwhite, though, is with its new buttons. It has a touchscreen, but there are also buttons to the left and right of the screen. They're not old-fashioned clicky buttons, but pressure sensitive panels that don't stick out from the Kindle Voyage's body at all. Without their markings you wouldn't know they were there.
The main benefit of these buttons is that they let you flick to the next page without moving a finger (or more likely thumb). You just press down, or shift your thumb up an inch and press to move back. The same buttons sit on both sides so right-handers and lefties both benefit, and each press comes with a bit of haptic feedback.
These buttons are the best bit of the Kindle Voyage. They make relaxed, lazy reading even lazier. Amazon calls it PagePress.
Pixel booster
The Amazon Kindle Voyage also has the sharpest ereader screen ever seen. Like the other Kindles it's six inches across, but the 1430 x 1080 resolution gets you pixel density of 300ppi, way higher than the 221ppi of the Paperwhite. We don't really talk about 'Retina' displays in the ereader world, but this is really a Retina-grade screen. Text is ultra-sharp, and smooth in all the right places. Will you notice it, though?
The Voyage lets you pack much smaller text onto the screen without it starting to look sketchy, but don't get too hung up on screen resolution if you don't like to really pack those lines in.
The tone of the Voyage screen is pretty similar to the Paperwhite too. Both use a great backlight that boosts the contrast and clarity of the already-pretty-good E Ink Carta display underneath. This is the latest generation of E Ink going.
We're fans. If you haven't tried a dedicated ereader before, you should find it much easier on the eyes than an LCD screen. The light actually sits on top of the display rather than under it, and it causes no eyestrain as long as you don't make the text so small it looks like a family of ants. I did find the Voyage's light was a bit bluer towards the bottom, rather than 100 per cent consistent, but it's the sort of issue you only notice for the first day or so (if at all), then forget completely.
Amazon has packed a new feature into the light too. It's one of the only ereaders with an auto brightness setting. With most front-lit ereaders you need to manually flick the light up and down depending on how light the room/train carriage/park you're in is, but the Voyage does the job for you.
Back to basics
That sums up the Amazon Kindle Voyage's exclusive benefits, mind: new buttons, new screen, slim and fancy body. The rest is pretty familiar. You get 4GB storage — enough for anyone, believe us — a great six weeks' battery life and Amazon's fantastic ebook ecosystem and software. There's also a 3G version, although that'll cost you a gulp-inducing £229.
Unless you're only juggling between a Kindle Voyage and another Kindle model, it's also worth thinking about how good Kindles are to use. Spoiler: they're great. The interface is dead simple and fuss-free, the books selection is great and offers loads of regular promos, and the way Amazon delivers books is genius.
You can buy books from a Kindle Voyage over Wi-Fi (or 3G), download a free sampler of anything and even buy from a computer's browser and have the book downloaded to your Kindle automatically. It makes buying books from other ereaders look like completing a tax return.
For real book obsessives, Amazon has also recently kicked off a new Netflix-style book service called Kindle Unlimited. It lets you freely dip into over 700,000 books for £7.99 a month. And if you find you're still only getting through one John Grisham tome every two months, there's no long-term contract involved.
Kindle Unlimited includes a load of audiobooks too, but there's no way to play them through the Voyage. Unlike the big daddy keyboard Kindle of old, there's no speaker here.
The good old days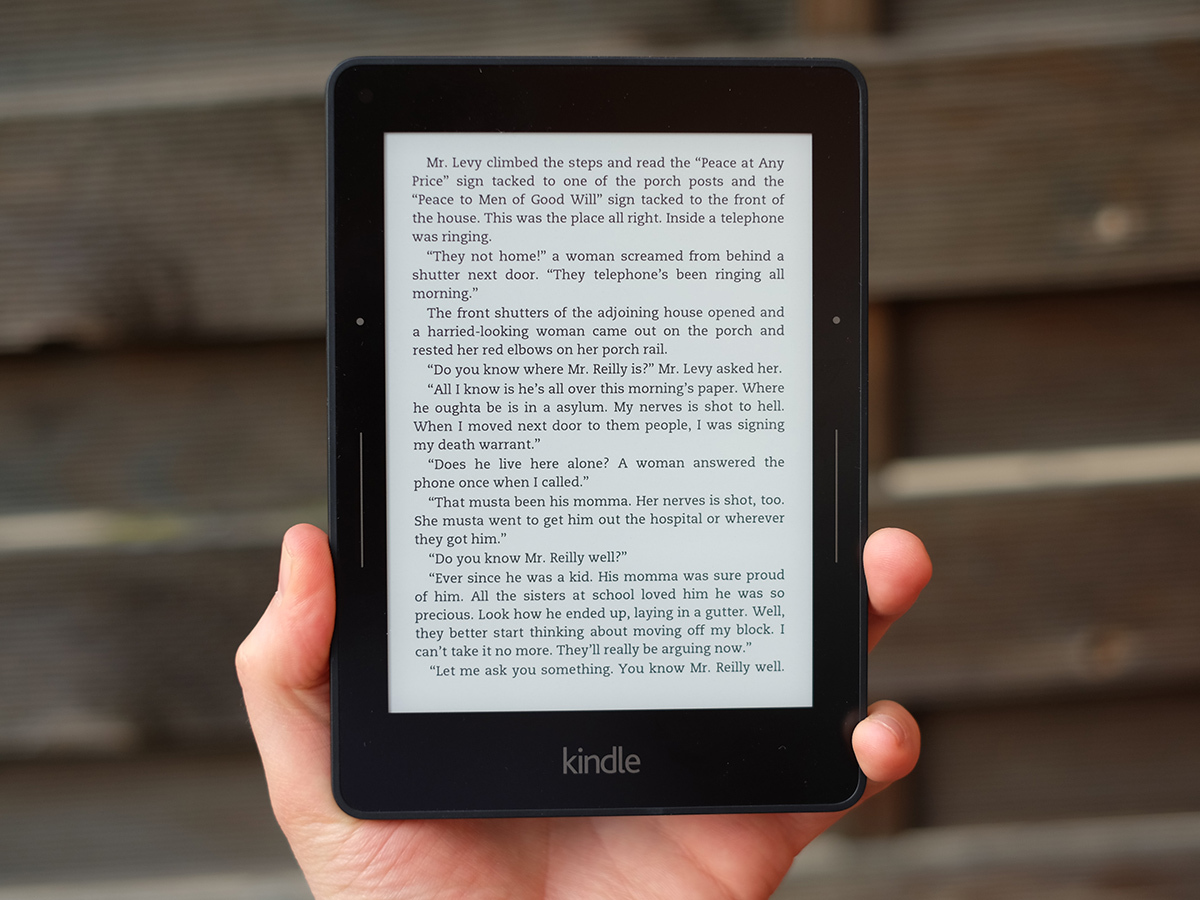 I could spend all day talking about the benefits of Kindles. As well as being much easier on the eyes than a tablet, they make it dead easy to subscribe to newspapers, and find out more about characters and places in novels thanks to the X-Ray feature that's been doing the rounds since 2011.
The other ereader makes just don't make these ecosystem elements anywhere near as good.
Kindle Voyage Verdict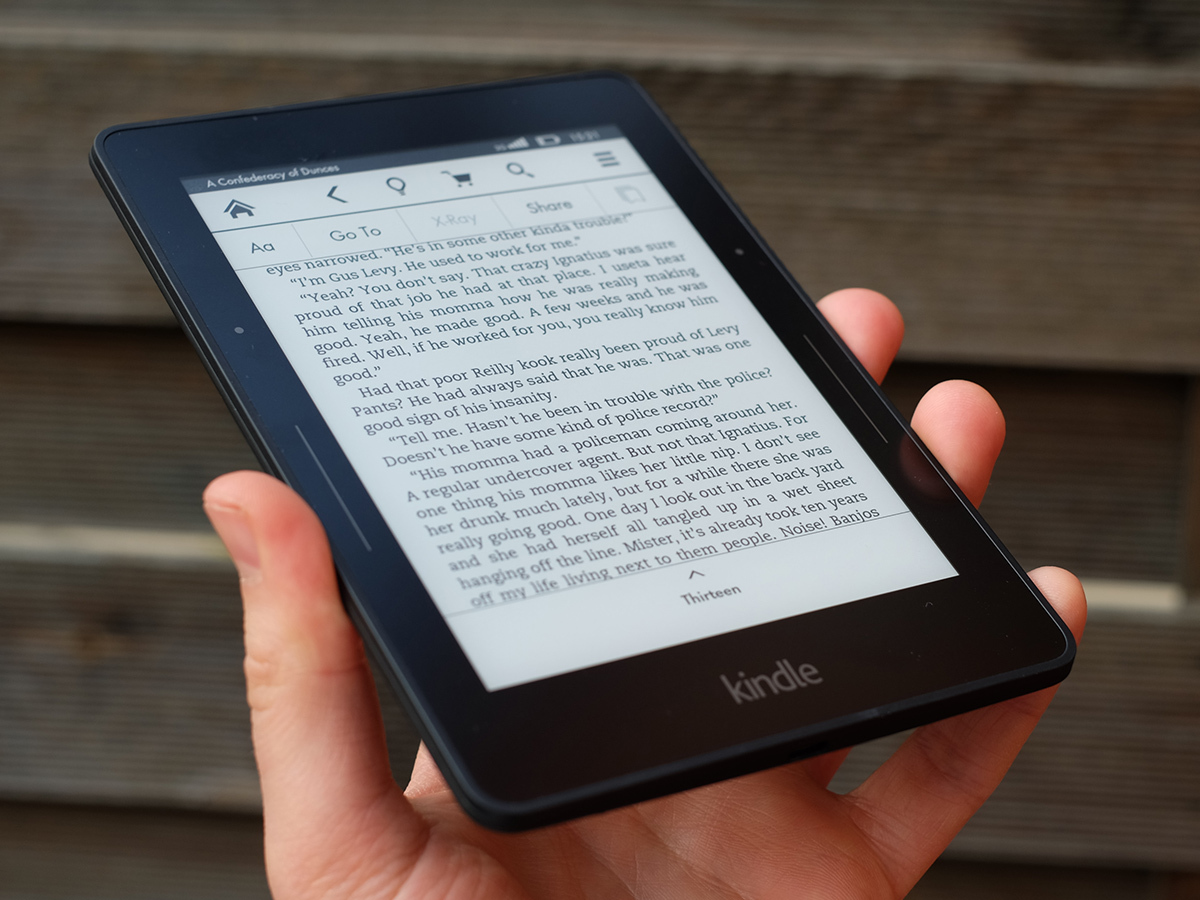 The Amazon Kindle Voyage is the best ereader yet. Its upgrades aren't about gimmicks, but subtly making your ereader experience that bit better. Should everyone buy one? If money's no object, sure. However, the Kindle Paperwhite is definitely worth considering still.
The Voyage costs 50 per cent more, and while it is better, the overall experience is pretty similar. So the Paperwhite remains the everyman ereader choice, but for the dedicated, tech-loving bookworm, the Voyage will be a regret-free purchase.
Tech specs
| | |
| --- | --- |
| Screen | 6in E Ink Carta 300ppi with front light |
| Battery life | Six weeks of "normal" use |
| Connectivity | Wi-Fi, optional 3G |
| Storage | 4GB |
| Dimensions | 162 x 115 x 7.6 mm |
| Weight | 180g |
Stuff Says…
Not everyone should pay the extra for it, but the Voyage is the best ereader money can buy right now
Good Stuff
Beautifully sharp display
Excellent, auto-adjusting light
Amazon ebook ecosystem still the best by far
Brilliant buttons for turning pages
Bad Stuff
Pricey for an ereader, especially if you want 3G