Action Movie FX review
Be Michael Bay for a day with this big bag of blockbuster bangs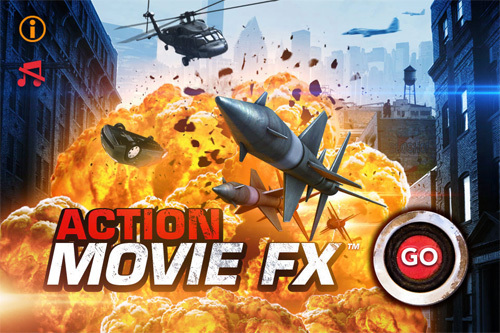 Proper movie special effects take large teams of people a lot of time and cost a lot of money. We just think they look cool, well perhaps not as cool as Michael Bay thinks they do, but still pretty cool.
Action Movie FX – blow it up
Action Movie FX lets you inject some of those Hollywood bangs into whatever you want to point your lens at – whether it's a day in the park spoiled by a pesky tornado, or a friend's new car obliterated by an airstrike.
Action Movie FX – direct easy
Using the app couldn't be simpler, just choose the effect you want to include, point your device's camera at the spot you want the effect to go and film for at least five seconds.
The setting and the scale are up to you, as closeup scenes make for cutely miniature catastrophes, while wide outdoor scenes can look surprisingly convincing.
Action Movie FX – effects
It's a free app that's peppered with reminders about the latest Mission Impossible film (produced by JJ Abrams whose production company put together this app), and comes with a handful of impressive effects – Car Smash!, Demolition Rock! and Missile Attack! – while more are available in packs of two for 69p a pop.
Action Movie FX – share your skills
It's a slick app indeed and while its use is very specific, it's a whole lot of fun. Your effects masterpieces can be quickly shared on facebook and the like, and we're sure it's one we'll rediscover in six months time and it'll make us chuckle all over again.