YouTube introduces paid channels
Pilot scheme for subscription-based channels starts today – but only with a small group available at first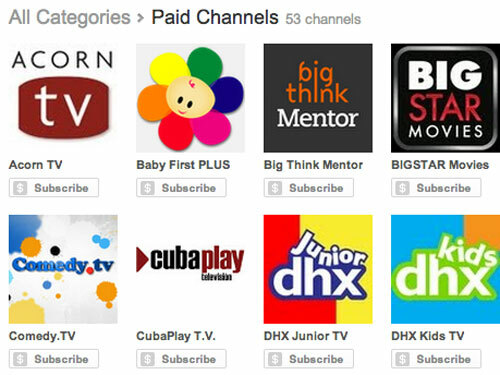 YouTube has today confirmed that it will be offering content creators the chance to set up subscription channels, which users will have to pay a monthly fee to watch. Fees will begin at US$0.99 per month.
The scheme kicks off right away with a small group of channels (click here for the list), all of which offer a 14-day free trial. Subscribe from your computer (other devices will follow) and you'll be able to watch the paid channels on your tablet, phone or smart TV too. YouTube says more paid channels will be rolling out in the coming weeks.
While the idea of paying for things that were once free usually rankles with users, paid subscriptions could mean a higher quality of content and fewer ads getting in the way – and we applaud that. It'll also give people who use YouTube to make a living another way of, well, making enough money to keep doing that.
Yesterday we thought up a few paid channels we'd be up for subscribing to: take a look at our dream list here: 5 YouTube channels we'd be happy to pay for.
[Via YouTube]
Sony VAIO Duo 13 spotted in leaked video
New video! Is the Motorola Razr worth choosing over the Nexus 4?