Xpeng G9 SUV and P7 saloon EVs hit the spot if you drive on the right
Another Chinese electric carmaker throws its hat into the EV ring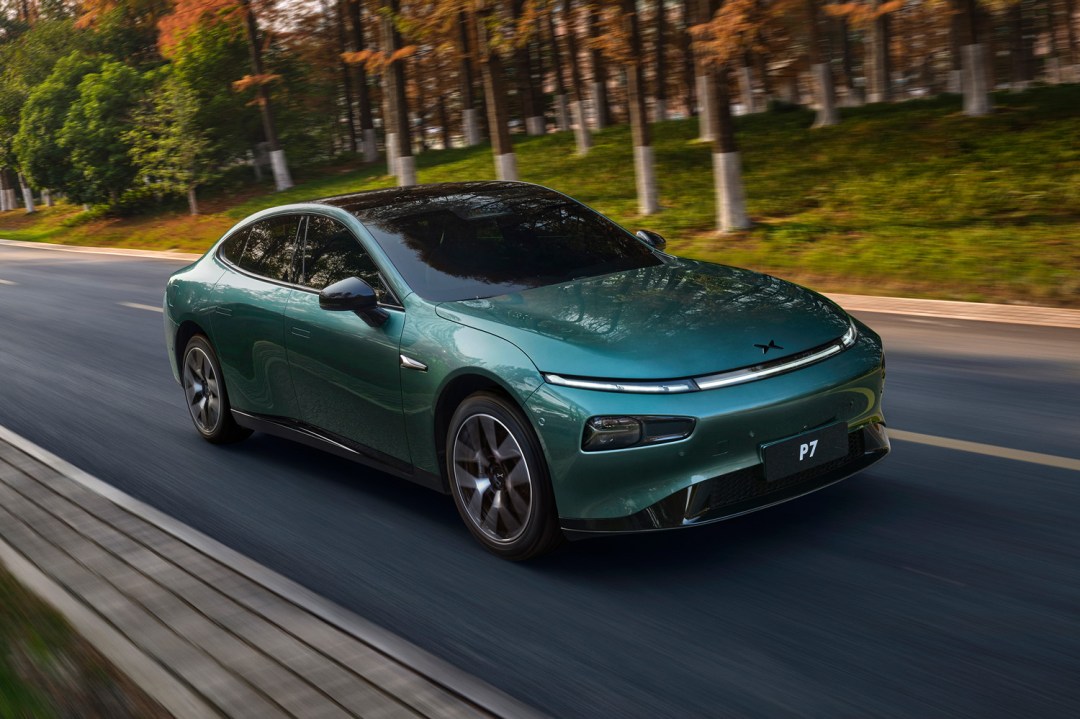 Chinese electric carmaker Xpeng unveiled its new G9 SUV and P7 saloon earlier this year, with its sights firmly set on European sales. We've now seen them for real in the Netherlands, and while we walked away from our test drive impressed, this dynamic duo of EVs raises an issue if you're from the UK.
Both models are only available in left-hand drive, with no immediate plans to produce a right-hand version of either. That's a shame because the Xpeng G9 and P7 are mighty fine cars, even if the SUV seems a little too bulky for its own good. The P7 though is a comfy bundle of fun that delivers strong premium vibes that almost reach the same heights as those found on Korean prestige brand Genesis EVs.
If you're into big SUVs the Xpeng G9 ticks all the right boxes. It uses an all-new 800V electric powertrain, which means you can enjoy fast charging up to 300kW. Realistically, that can add 60 miles of extra range to the 98kWh battery in just five minutes, giving instant appeal to those after after speed and convenience.
There's range too, with up to 354 miles on the rear-driven, long-range model. What's more, Xpeng thinks the SUV will work for people who tow, with the ability to haul up to 1500kg. Performance-wise the Xpeng G9 doesn't hang around, getting you from 0-62 mph in just 3.9 seconds despite its size and bulk.
If, on the other hand, you eschew the expansive dimensions of an SUV, the Xpeng P7 saloon makes a lot more sense. It's a great looking thing from the outside, with sleek curves and a nice attention to detail. There's even a Wing Edition of the car that features radical scissor doors, which fold up to allow entry.
The Xpeng P7 is lots of fun to drive too. There's plenty of comfort on the inside, but it's got decent performance credentials. Pick the all-wheel drive car and you can get from 0 to 62mph in a fairly speedy 4.1 seconds. Brembo front discs and calipers ensure you can slow back down again rapidly too.
The interiors of both cars are where things get even more interesting. Multi-adjustable seats feature heating and ventilation, plus there's massage functionality. A very cool-sounding Dynaudio sound system pumps out the volume with 860W available inside the P7 and a dazzling 2150W of audio muscle inside the cavernous G9.
The festival of touchscreens up front run Xpeng's Xmart OS interface. There's a 10.25in digital instrument cluster, 14.96in central infotainment display, and a second 14.96in screen for passenger entertainment in the G9.

There's also an Xpilot driver assistance system offering a suite of options that cover all of the usual safety, driving and parking bases. A compliment of 29 sensors around the cars mean the vehicles are ready for most, if not all everyday driving scenarios. Xpeng will also offer over-the-air updates for software and firmware, to help keep the cars up to date over the coming years.
I the Netherlands, the P7 range starts from €49,990 (around £43,500) for the RWD long-range version, rising to €69,990 (£61,000) for the Wing Edition before local taxes. The G9 begins from €57,990 (roughly £50,500) for the RWD standard range model, and tops out at €71,990 (£62,500) for the top-tier AWD Performance offering.
Xpeng has set its sights on the wider European market, with plans to roll out its network into other territories alongside established operations in Sweden, Denmark and the Netherlands. Italy also looks like it could become a country where you'll be able to buy an Xpeng sooner rather than later. However, plans for the UK seem less certain due to the lack of right-hand drive cars, but watch this space…