White iPhone 4 spotted
It's hardly surprising news, given Apple's past form, but it seems that the black iPhone 4 already spotted in the now-infamous Gizmodo leak is going t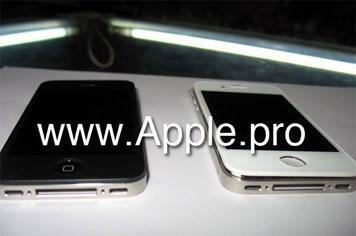 It's hardly surprising news, given Apple's past form, but it seems that the black iPhone 4 already spotted in the now-infamous Gizmodo leak is going to be accompanied by a white version.
Taiwanese site ">Apple.pro has published photos purportedly showing both black and white iPhone 4 models side by side.
The current iPhone 3GS is available in both black and white, but the difference here is that the white colour is on the front rather than the back. If it's real, of course.
Via: ">Apple.pro