Tivoli Audio's PAL+ on sale now
Get your portable DAB kicks with this new Tivoli radio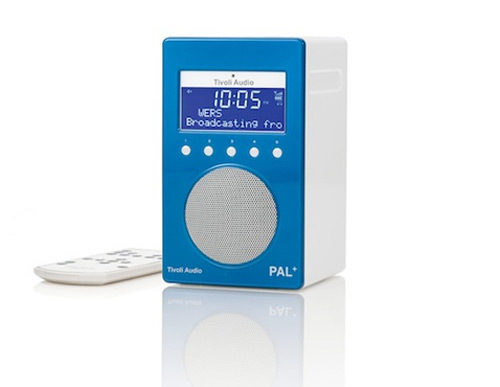 We went ears-on with Tivoli Audio's new PAL+ at IFA this year and now everyone can get their hands on the upgraded portable radio.
That little plus sign refers to its new DAB capabilities – and don't be fooled by its tiny proportions. Tivoli Audio reckons that the PAL+'s 6.5cm full-range driver will ensure it sounds as good as its big brothers, whether you're kicking back to DAB or old-school FM.
As well as the standard stereo headphone output, there's also a 3.5mm aux-in jack so you can play tunes from your iPhone, iPod or Android phone, or stream tracks from Spotify Premium on your mobile.
The PAL+ has just gone on sale for £250 at Tivoli Audio's online store, ahead of its high street release. You can get it in red, yellow, black and white but we're quite taken with the high-gloss blue and white design.
Tivoli Audio outs Pal+ and 10+ DAB radios
BlackBerry apologizes for service disruption with free apps
5 of the best budget movie-making gadgets