Tivoli Audio unveils giant PAL XL radio
The only question now is – what else should we fill our lounge with to make our mates think they're 10cm tall?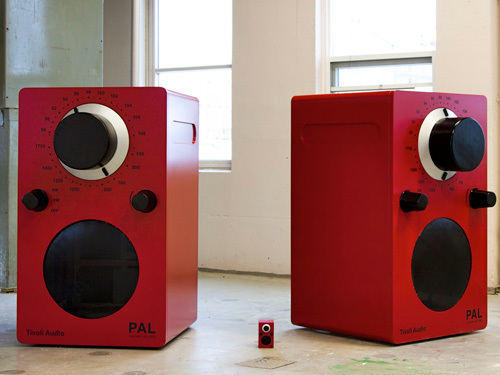 Putting the 13cm HTC Titan well and truly to shame is this giant, 152cm tall Tivoli Audio PAL XL radio – with crazy, oversized dials that look like they'd be more at home controlling the gunge tank in some 90s kids game show. Based on Tivoli's lovely, portable PAL radio, this extra large version is apparently geared towards loft conversions, gardens – and, well, people like us who love unnecessarily big gadgets.
Luckily it's not just the form factor that's supersized – the PAL XL looks set to provide a big sound too. It packs in a single 63.5cm full-range driver – and you can connect headphones to the stereo output too, just get a giant armchair involved.
Tivoli's PAL XL is available in eight attention-seeking colours from 1st April. Oh, and it's £1500 – well, what did you expect?
Oh, alright. It's an early April Fool. But if you really want a giant sound system, there's always the 11ft tall Jean Michel Jarre AeroDream One, which will set you back a mere £350,000. Or there's the Beringer iNuke Boom for a more reasonable US$30,000.
Ofcom's approval of Everything Everywhere's UK 4G network is delayed
15in MacBook Pro production to start in April, 13in to follow in June
Sand Flea jumping robot gets the Botson Dynamics treatment