These two new Garmin wearables should set pulses racing
Vívoactive HR can go all week but Vívofit 3 will last a whole year on one battery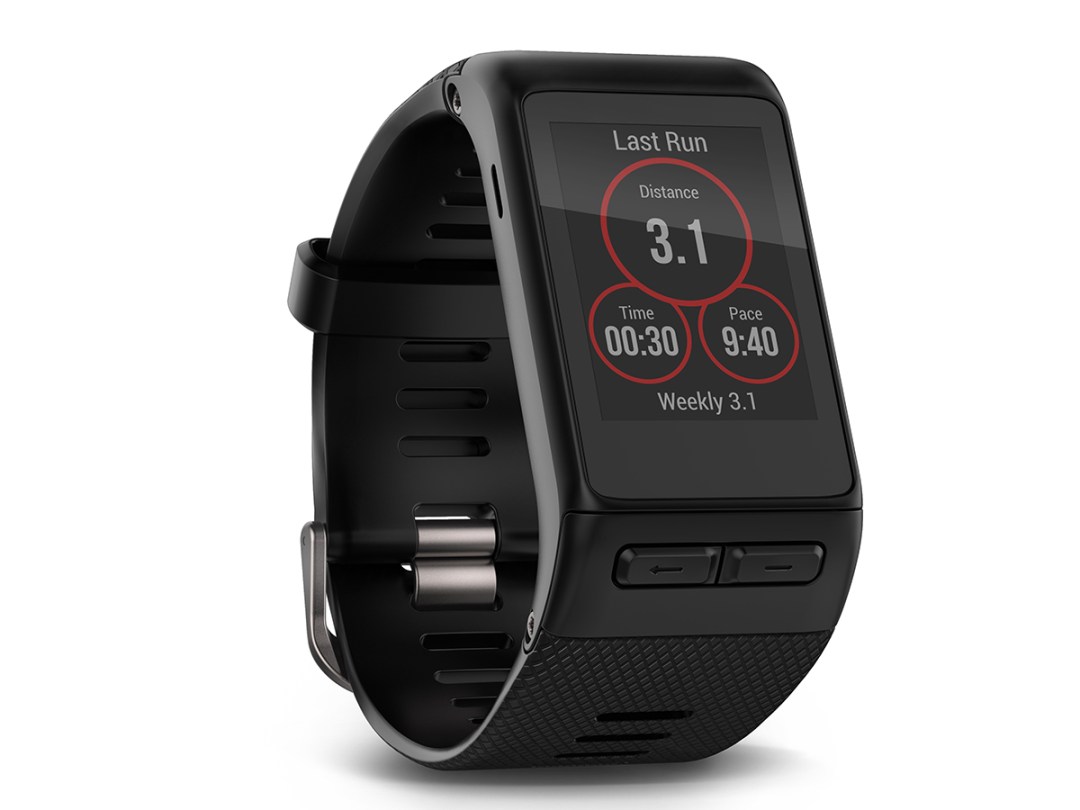 Mobile World Congress isn't just for phones – it's going to be wearable heaven when the show floor opens on Monday too.
Garmin is first in line with two new fitness trackers, which will both be getting a full reveal at MWC.
The Vivoactive HR looks more like a smartwatch, while the Vivofit 3 is more of a traditional tracker, but makes up for it with an incredible one year-long battery life.
Vivoactive HR
First up, the Vivoactive HR. It's an evolution of the original Vivoactive, with a brand new look that bridges the gap between smartwatches and sports watches.
It's got a sunlight-readable colour touchscreen that you'll be able to customise with watch face designs, widgets and apps. You'll be able to read notifications from a paired smartphone, but the real benefit will be the extra detail Garmin can squeeze onto your wrist when you're working out.
The integrated sports apps, which cover GPS-enabled running, biking and swimming, look a lot more detailed than other wearables – at least when you want them to be, anyway. Garmin's got simpler layouts too, in case you just want to know your overall pace rather than your split times.
Add in golfing, rowing, skiing and snowboarding and you've got a wearable that can tackle plenty of sports.
Naturally it'll count your steps, stairs climbed and calories burned, measure your sleep patterns and track your pulse too. It's got a 24/7 heart rate sensor, but should still last for up to seven days between charges in watch/activity tracking modes.
Flick on GPS and you'll still get 13 hours from a full battery – which should be enough for a marathon or two.
It's set to go on sale in North America over the summer, with prices starting from US$249. Different accessory bands will be available for customising your watch from US$30 each.
Vivofit 3
The Vivofit 3 is more for sofa surfers than actual surfers, with automatic activity detection working out what you're doing.
It can recognise walking, running, cycling, swimming and eliptical training, with the data plugged into Garmin's Connect app without you having to lift a finger – pretty much the opposite effect a fitness tracker should have, but perfect for anyone looking to get into shape without getting wrapped up in metrics and workout reports.
A backlit display shows calories burned, steps walked and the intensity of your current workout, which could give it an edge over FitBits and JawBones that don't have screens.
The whopping one year-long battery life means you can wear it 24/7, and it's waterproof down to 50m so you can take it into the pool as well as the shower.
It's also set to launch in Q2 in the States, with prices starting from US$100 for the basic model. More stylish bands will cost a little more depending on the design.
The new wearables are each set for an official reveal at MWC this weekend. We'll be there, and should have some hands-on impressions of both as soon as the show floor opens.