Tesla unveils Model X, the fastest SUV in history
Elon Musk's family-friendly electric 4x4 can do 0-60mph in just 3.2 seconds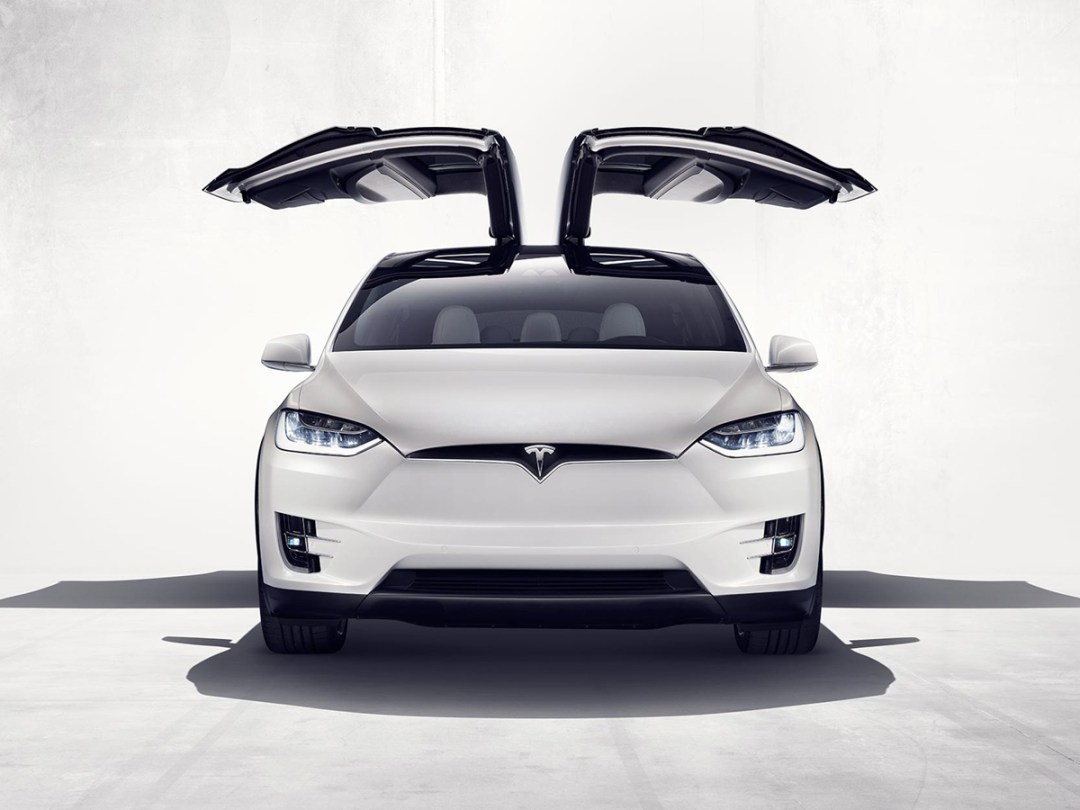 Tesla unveiled its latest electric car last night, and it's just as groundbreaking as its existing Model S saloon and Roadster.
The Model X is an all-wheel drive SUV with bags of interior space (it comes in six and seven seat layouts), a raft of safety features and the ability to tow anything that weighs up to 2,270kg, but unlike most family cars it's also fast. Incredibly fast. The P90D model does 0-60mph in 3.8 seconds in its standard setup, but give it the aptly-named "Ludicrous Speed Upgrade" and it'll shave that down to 3.2 seconds.
That's the same as a Lamborghini Huracán LP 610-4, and just 0.2 seconds slower than a Ferrari 488 GTB. Even the "regular" 90D model will hit 60mph from a standing starting in 4.8 seconds.
The top speed for both the P90D and the 90D models is 155mph, and they have long ranges too: 250 miles and 257 miles on a full charge respectively.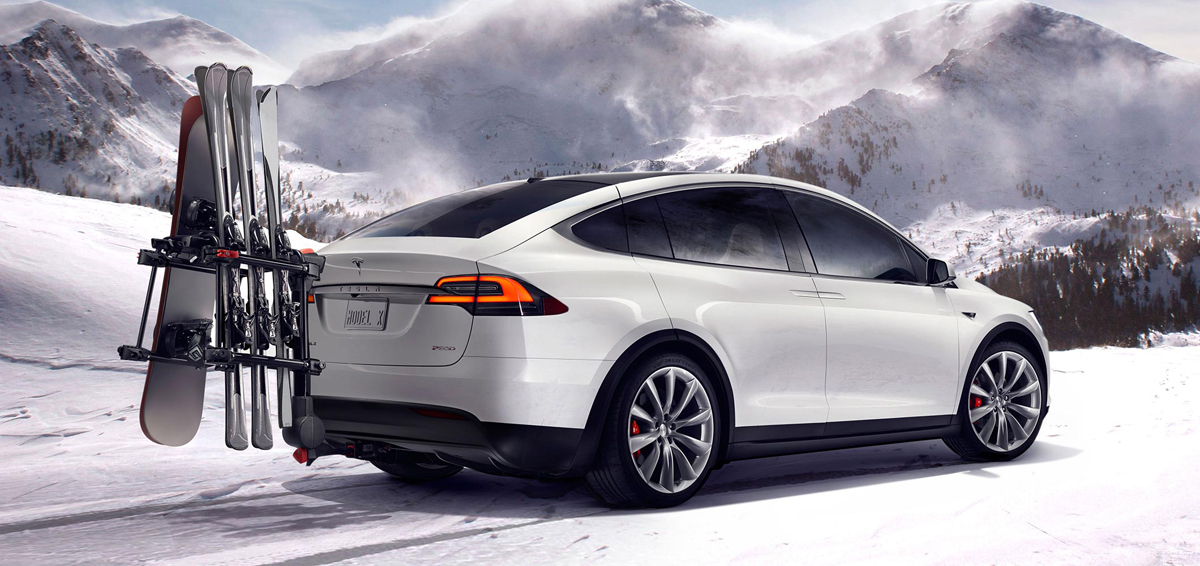 Elon Musk introduced the new car himself, and made much of its safety features. It's the first car to come with a medical-grade HEPA filter to make sure the air inside is clean no matter the conditions outside (there's even a "biohazard mode" that Musk said is usable in "an apocalyptic scenario of some kind"), has a low centre of gravity to reduce the likelihood of rolling over, and always-on active sensors that will automatically engage the brakes if there's the danger of a collision.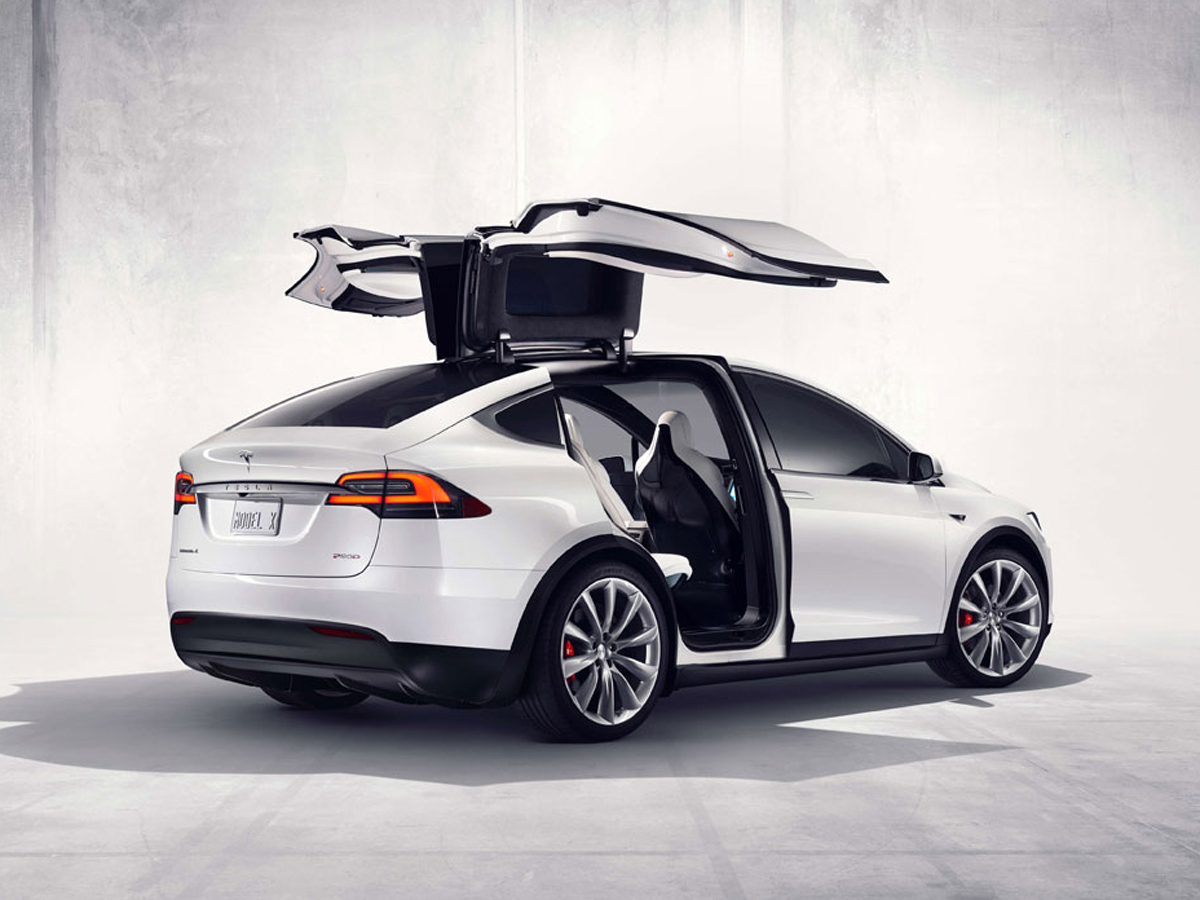 Design-wise, the car's most eye-catching features are its "Falcon Wing" rear doors, which require only a foot of clearance and offer far more space for movement in and out of the car than traditional doors or minivan-style sliding doors. The Model X also has the largest all glass panoramic windscreen in production, giving everyone inside a wide angle view of the world.
Tesla is yet to release UK pricing, but in the US the Model X P90D will range from US$132,000 (£87,000) to US$144,000 (£95,000), depending on options. The 90D model will be cheaper – just a little more than the Model S saloon – but Tesla hasn't even confirmed a US price at the time of writing. Both models come with an eight-year unlimited mile warranty.
In any case, if you're not already on the waiting list and you want a Tesla X, you're going to have quite a wait in store – Tesla estimates that new reservations won't be ready until the latter half of 2016.
[Source: Tesla]