Swatch is apparently making a smartwatch that won't need charging
The '80s analogue watch king could be knocking on the doors of Android Wear and the Apple Watch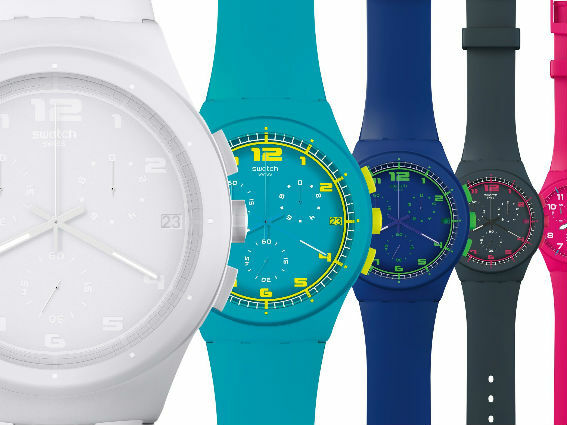 Swatch, father of the colourful plastic watch boom of the 90s, could have its very own smartwatch on the way if the latest rumours prove to be true.
Bloomberg, who spoke with Swatch CEO Nick Hayek, believes that the watch will be made form colourful plastic (naturally), and will play nice with both Android and Windows devices.
Oh, and it won't ever need charging.
How it can go cable-free remains a mystery, but we can make a few guesses.
The first theory involves a microscopic hamster running around an internal wheel, generating enough energy to power the watch itself. This is, however, probably unlikely.
Withings' Activité manages to squeeze out 8 months of use from a regular watch battery, using low-energy Bluetooth to transfer data to a connected device. Its lack of a touchscreen, and OSall helps achieve that impressive battery life, suggesting that the smart Swatch could offer something similar.