Frederique Constant's Horological Smartwatch is as clever as it is classy
Esteemed yet active watch connoisseurs take note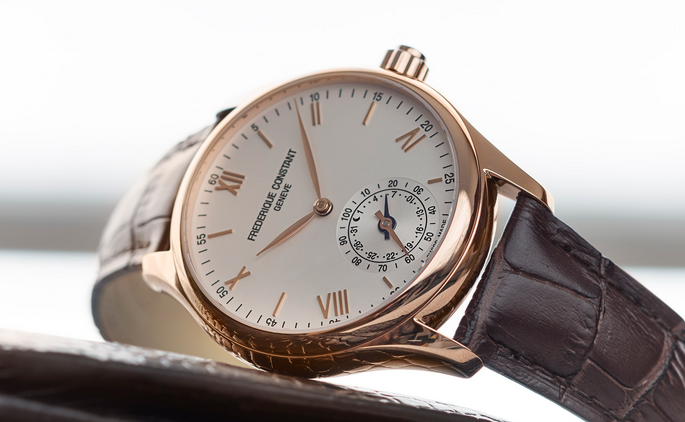 Take the premium materials that Swiss watchmakers are famous for (think stainless steel, rose gold plated cases, leather and steel straps), and combine them with the tech behind our Health and Fitness Gadget of the Year for 2014, the Jawbone UP24, and you still won't have something as cool as the Horological Smartwatch. But you'd be close.
Back in February, we were told that the MotionX Horological Smartwatch platform would reach Swiss watches, and this beautiful analogue offering from Frederique Constant is one of the first we've seen which makes use of the platform.
Motion what?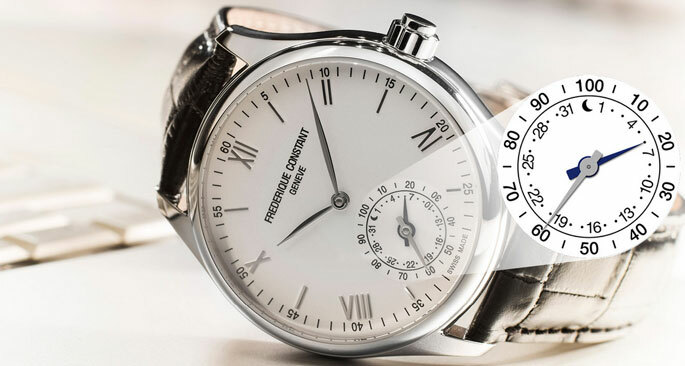 The display on the new wristhugger is a full analogue affair and its dials are finished with galvanised silver or black backgrounds, as well as diamond-cut hands. And it all looks gorgeous.
Melding tech and tradition isn't new (see the Withings' Activité and Tag Heuer's promised ticker), but Frederique Constant's smartwatch takes luxury and simplicity to a new level.
Like the Withings Activité, it displays step counts and sleep information from a connected device on a smaller dial on the main face. No clutter, no fuss, just a neat, simple illustration of what matters.
There's no word on the battery inside the watch, but according to Frederique Constant "the watch retains it's natural classical beauty … without ever having to recharge a battery."
This isn't the first claim we've heard of infinite batteries, with suggestions that a Swatch smartwatch may similarly require no recharging. Quite how it'll do it isn't certain, but we suspect the use of an honest-to-goodness watch face over an energy-sapping display has a lot to do with it.
PRETTY APP-EALING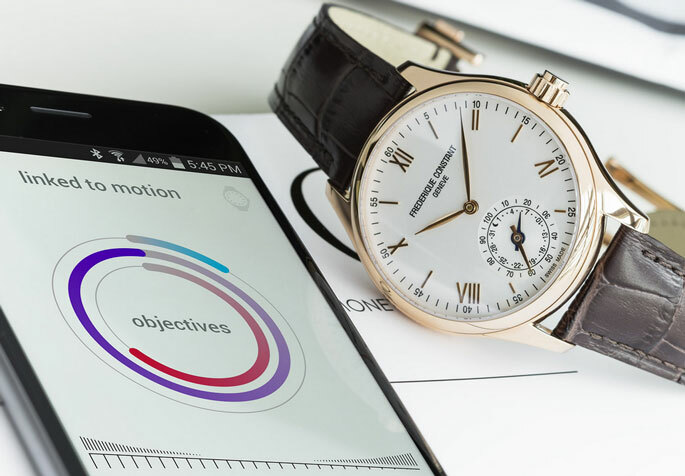 Want more from your modern day kettle and hob? If the simple two-handed connected dial isn't giving you your fix, you can delve inside the partner MotionX-365 smartphone app for more detailed data.
Offering cross-platform compatibility, the app is available for both iOS and Android. Windows Phone users, it seems, are left out for the time being.
For those who do get to enjoy it, the app can also offer information based not only on data from your own device, but also data from millions of others in your particular demographic, letting you feel smugly superior or embarassingly inadequate, depending on how active you are.
And all of this on a device that wouldn't look out of place on the wrists of Bond or Branson. Set to be available in more than 100 counties worldwide for an as-of-yet undisclosed price, the first Horological Smartwatches should be winding their way out from June 2015.