Subaru's first all-electric vehicle is the Solterra SUV
Baby, you can drive my car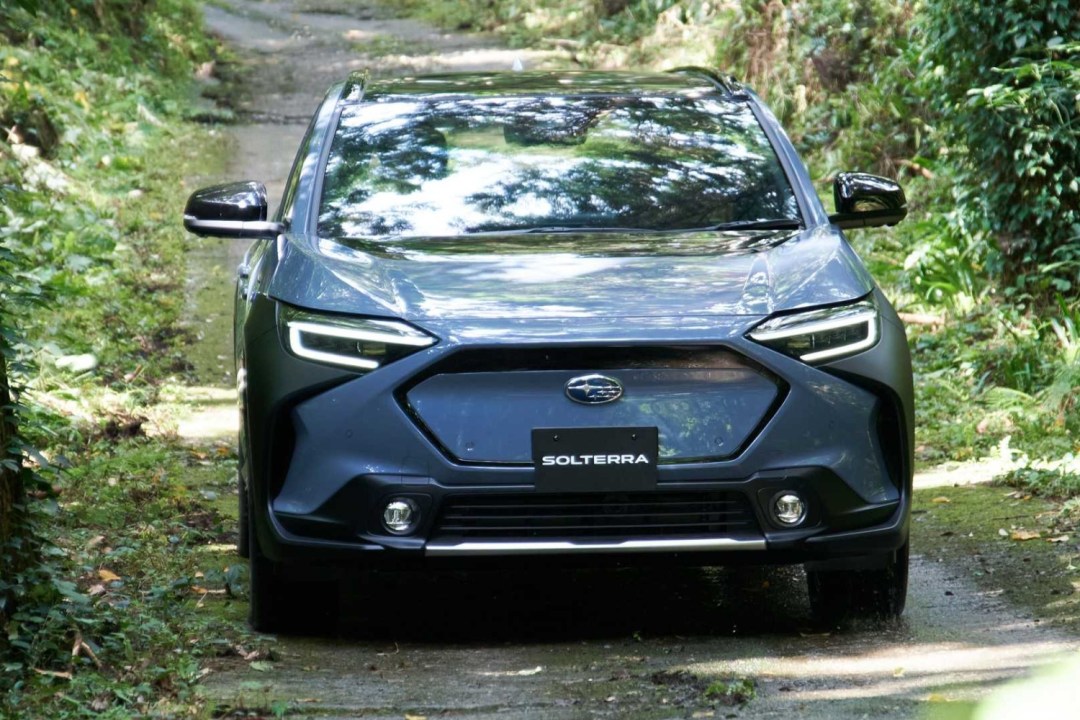 Subaru has revealed its first all-electric vehicle (EV), the Solterra, as the Japanese auto maker embarks on a major eco-push that it hopes will see EVs account for 40% of its global sales by 2030.
The Solterra is available in two core models, a single motor front-wheel drive (FWD) version with a range of 530km (329 miles) and a dual motor all-wheel drive (AWD) that will go for 460km (286 miles) on a single charge, according to the company.
Both are powered by a 71.4kWh battery pack, and in terms of engine power the single motor system produces 201bhp, while the dual motors combine for a 215bhp output. That battery supports fast-charging, with a 150kW juice-up purported to deliver an 80 per cent charge in just 30 minutes.
Safety first
As ever, safety is one of the primary selling points of the SUV. The AWD version features an X-Mode drivetrain setting to increase grip on rough terrain, and this kind of focus is what helps distinguish the Solterra from a similar vehicle made by one of Subaru's biggest stakeholders, the Toyota bZ4X.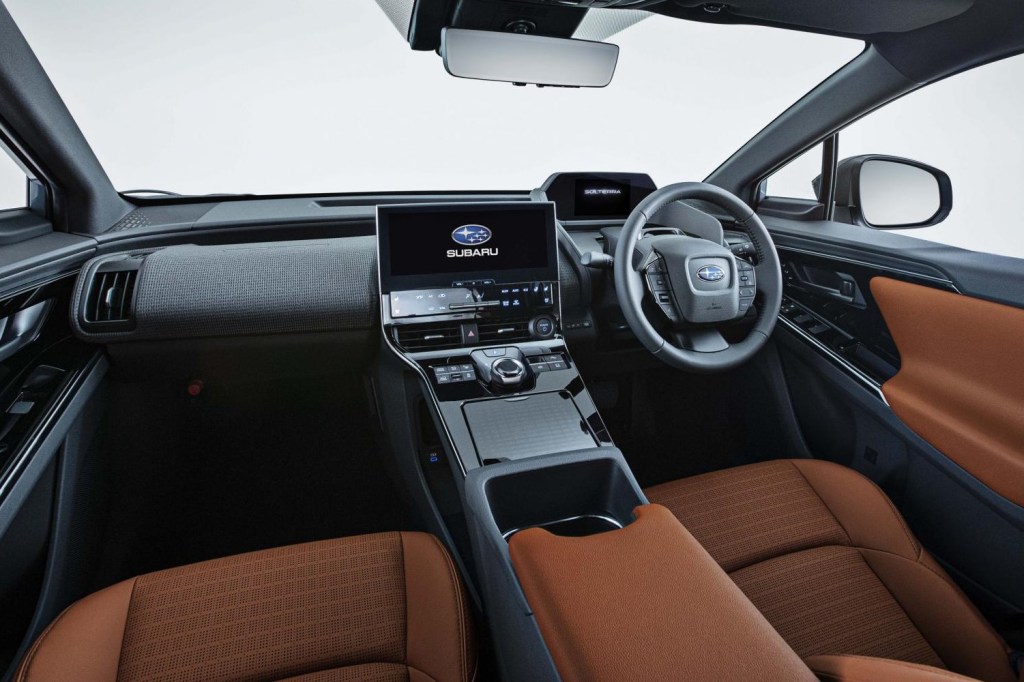 In terms of alloy, you get 18-inch wheels on the FWD vehicle and the choice of 18 or 20-inch rims. Beyond that and the option of a sunroof, further customisation options and pricing have yet to be confirmed, but anyone interested should pay attention to the 2021 LA Auto Show.
The showcase is being held 19-28 November this year in Los Angeles, California and, as America is Subaru's biggest market, we'd expect to learn more then.
And if a new whip isn't quite in your budget this holiday season, why not check our collection of Christmas gift guides to find some cool stuff that you won't need to remortgage to put under the tree?