Stuff's Xmas Superlist is free on iPad now!
Free download includes hundreds of gadget gifts, thousands of pounds' worth of prizes and this season's most rigorous mince pie test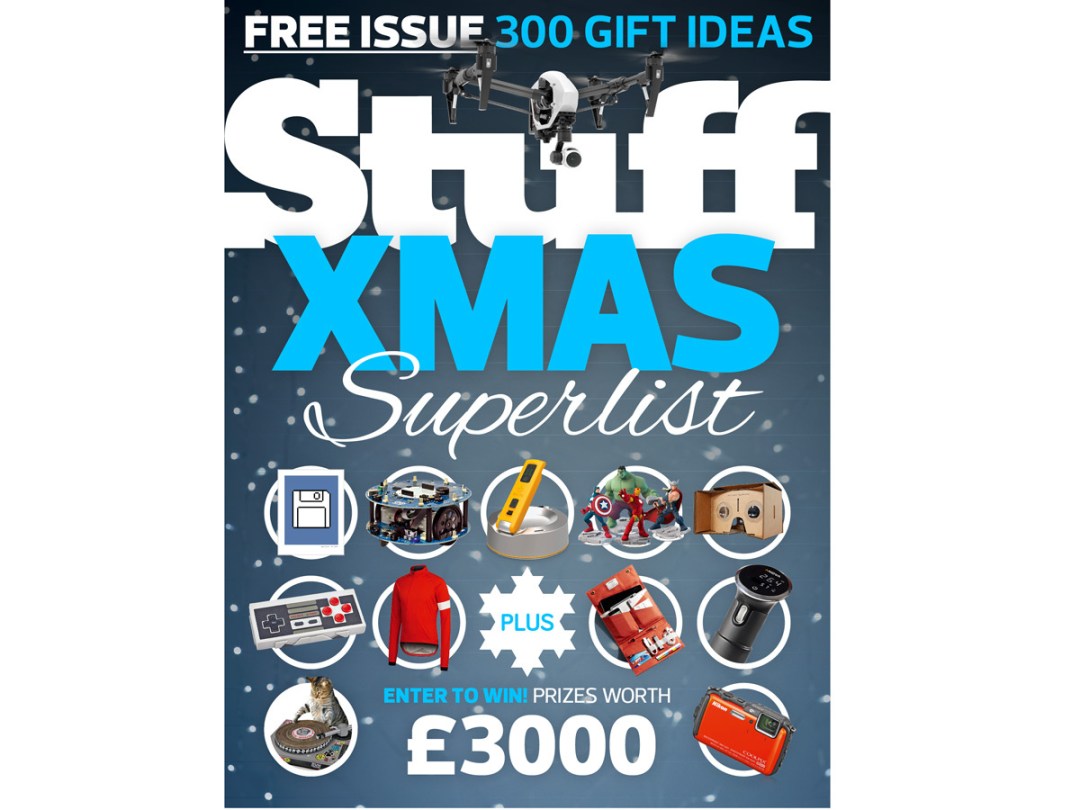 Do you know how to connect your Christmas tree to Twitter? Are your lights voice-activated? Have you assembled your GPS-based Santa tracking system? And, most importantly: do you know what you want for Christmas?
Don't panic: the Stuff Xmas Superlist solves all of these problems, and more. And it's available for free all month on iPad.
With more than 300 nerd-perfect gift ideas, more than £3000 in prizes and a month's worth of things to make, modify and muck about with, it's the ideal complement to the Christmas Gift Guide 2014 you'll already be familiar with on this very website.
So, before you arm yourself with our Black Friday deals and charge headlong into the festive melee, download the Stuff Xmas Superlist and treat yourself to some quality armchair shopping. It's free all month on Apple Newsstand.
Download the free Stuff Xmas Superlist for iPad here