Stuff Office Cat's Diary 10/09/12
X-Factor headphones, Alan Turing Monopoly and a deadly trip to the Tower of London await Office Cat in today's diary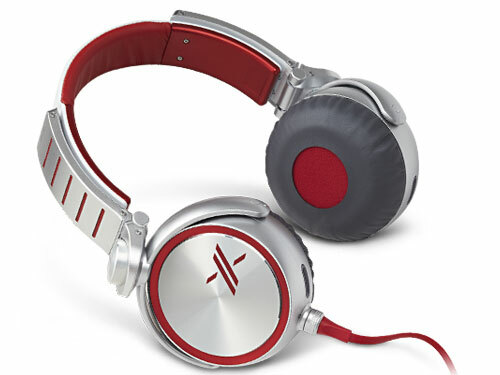 Sony and Simon Cowell have teamed up to further diminish Office Cat's already flickering faith in the human race by revealing these X Factor branded Sony MDR-X10 headphones. Will they make the warbling of yet another forgettable public-voted singer any better? Office Cat is still holding out for a set of Beats by Boyle cans.
Source: Engadget
Sony reveals X-Factor headphones

Office Cat holds Alan Turing in high regard – his work at Bletchley Park paved the way for modern computers and, ultimately, cat videos. In between revolutionising the world of technology, Turing enjoyed playing Monopoly on a hand-drawn board. Help pay tribute to the esteemed mathematician-come-cryptanalyst by snapping up this special edition Monopoly board – based on his own design – which celebrates the great man's life.
Source: Gizmodo

Office Cat is slinking off to the Tower of London for an invite-only preview of Ubisoft's much-anticipated Assassin's Creed III. He sportingly urges the Stuff HQ mice to be extra vigilant over the coming week.
Spotify looks set to ditch its desktop software altogether by heading for a Grooveshark-like browser app which will provide access to its millions of tracks wherever you are – without the need to install anything. With rumours of a lower subscription price for moible app users to boot, it's good news all around for chronic tune-streamers. What should Office Cat put on his playlist, he wonders? Tweet your suggestions to @StuffOfficeCat.
Source: TechCrunch
Become a Colossus of finance with Alan Turing Edition

Mozilla has finally raised the curtains on its Firefox OS, showing off an early build running on a ZTE phone on YouTube. Built on HTML 5 and set for a 2013 release, Firefox looks set to shake up the smartphone world – Office Cat is looking forward to seeing what the browser maestros have up their sleeves.
Source: TechRadar
Follow Stuff Office Cat on Twitter (@StuffOfficeCat)
See more from Stuff Office Cat
Today's main stories
Land Rover's Nitride bike is worth its weight in gold
The best phone in the world is one you've never heard of
Monopoly


Office Cat sharpens his claws for Assassin's Creed III


Firefox OS struts its stuff