Stuff CES 2018 Wearable Tech Awards winners announced
We scoured the halls of the Las Vegas Convention Centre in search of the best wearable tech of CES 2018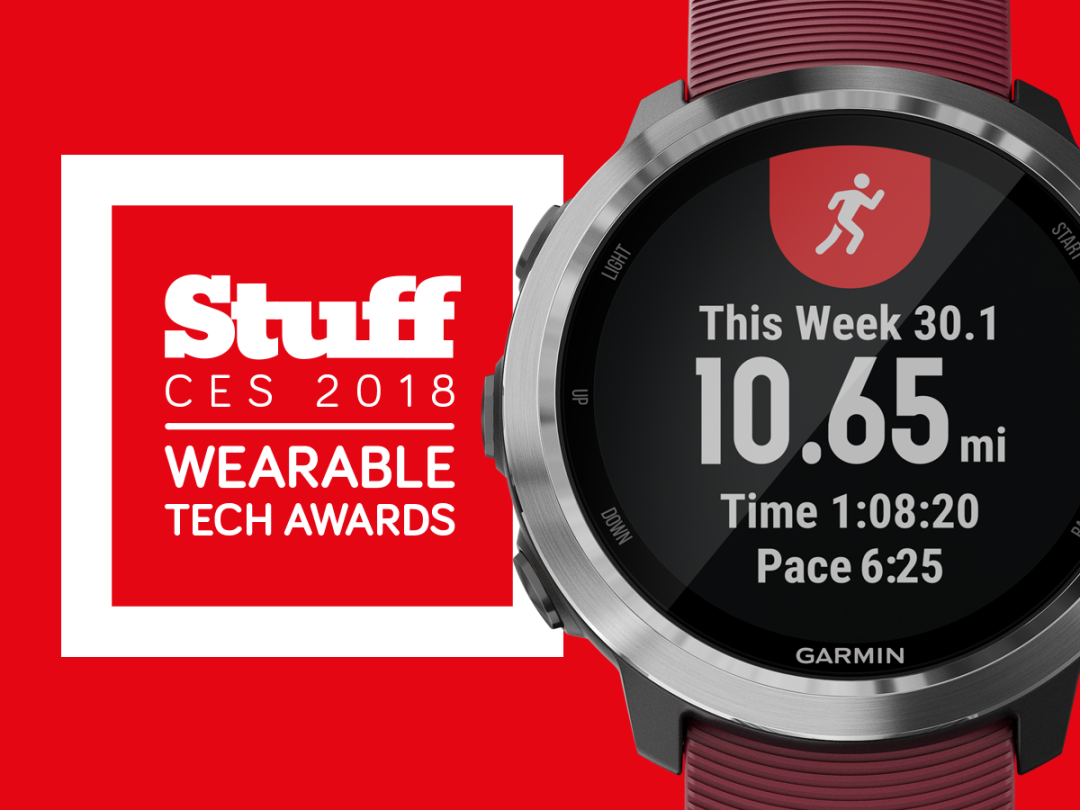 All year, technology manufacturers work tirelessly crafting new inventions, creating gadgets that they hope will wow the world with their innovation, practicality and design.
Then, they bring them to the Consumer Electronics Show in Las Vegas, so that journalists can mercilessly pick them apart, say which ones they like and don't like, and declare the winners and losers in list-based features. Just like this one!
Every year, Stuff picks out the best Wearable technology from the show – the gadgets that you will attach to your body in one way or another in 2018. This year has seen some particularly noteworthy new inventions – things that we didn't know we needed, but have the potential to change our lives for the better. There were also drastic improvements to existing tech, leaving us feeling that we can't wait to upgrade.
Whether you want to get healthier, give yourself a makeover, or just have fun, there's a wearable piece of technology that'll help you do it.
So, in no particular order, here's our list of the best wearable tech of CES 2018 – the ten wearable products you should have on your radar in the coming year. Enjoy!
L'Oreal UV Sense (£TBC)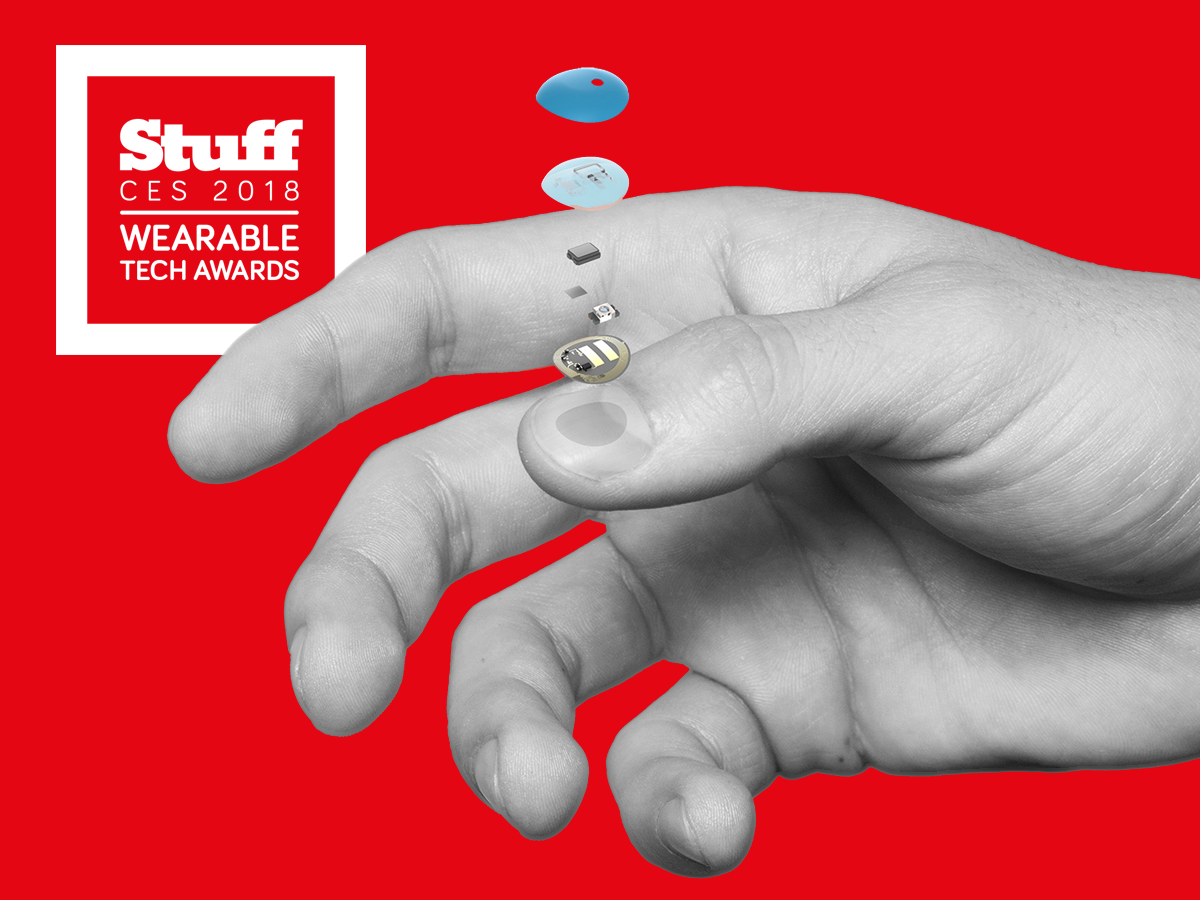 Here's a sentence we didn't expect to be writing when we boarded the plane to Vegas: L'Oreal has one of the best pieces of tech of CES 2018. Its UV Sense, which is about the size of a drop of water, sticks to any part of your body or clothing, and tells you when you're exposing yourself to too much UVA and UVB light.
Sunburn is one of those things that can catch anyone out, and with the risks of skin cancer well known, this simple piece of tech is actually incredibly vital. Even better, it'll cost only around £30 when it launches, it can be reapplied multiple times, and it has a battery life in the months, if not years. It'll be available through dermatologists later this year, and on general release in 2019.
Garmin Forerunner 645 Music (£399)
Garmin's long made some of the best fitness trackers for serious runners and cyclists, but they've been missing one key feature: the ability to play music. The Forerunner 645 Music is still perfect for athletes, thanks to its physical buttons that are easy to use while you sweat, but there's now 3.5GB of storage for your tunes, and Bluetooth compatibility for your wireless headphones.
What tipped it over the edge in terms of these awards is that it also packs in features that were only available on more expensive watches before, including NFC payments, Connect IQ app support, and a barometric altimeter.
If you're into sport and a data junkie (and let's face it, those two usually go together), then this is the watch for you. It's due out in February 2018.
Omron HeartGuide (£TBC, due late 2018)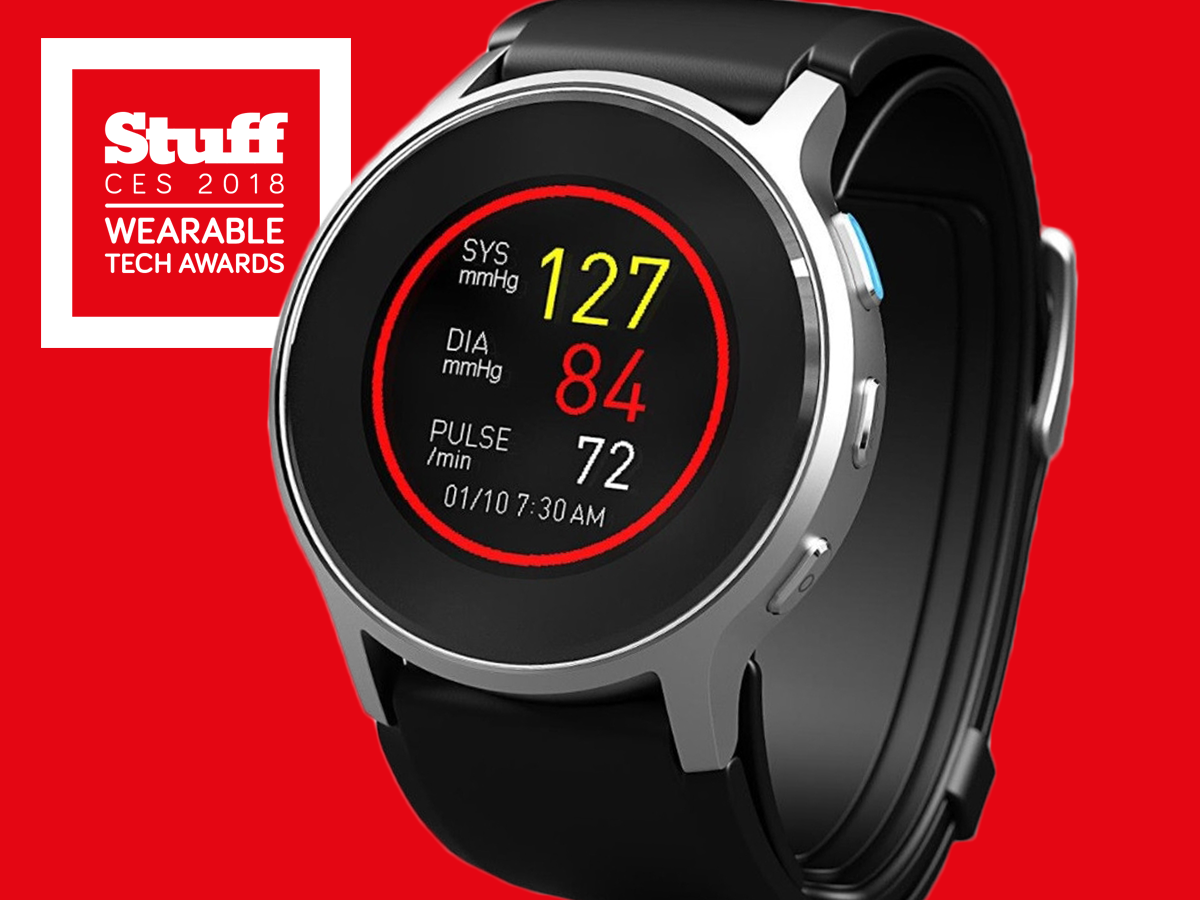 Like some of the best wearables this year, Omron's taken something that's previously required you to tether to a machine and made it portable. The HeartGuide is a smart watch that's able to do all the regular stuff like sleep tracking and notifications, but the USP is that it will also take medical-grade blood pressure readings right from your wrist.
You can either take them manually during waking hours, or it will do it automatically while you're sleeping, which, according to Omron, is the ideal environment for blood pressure readings anyway. For those who want to pay more attention to blood pressure, either for medical reasons or for general interest, this is a genuine game changer.
Jabra Elite 65t ($170)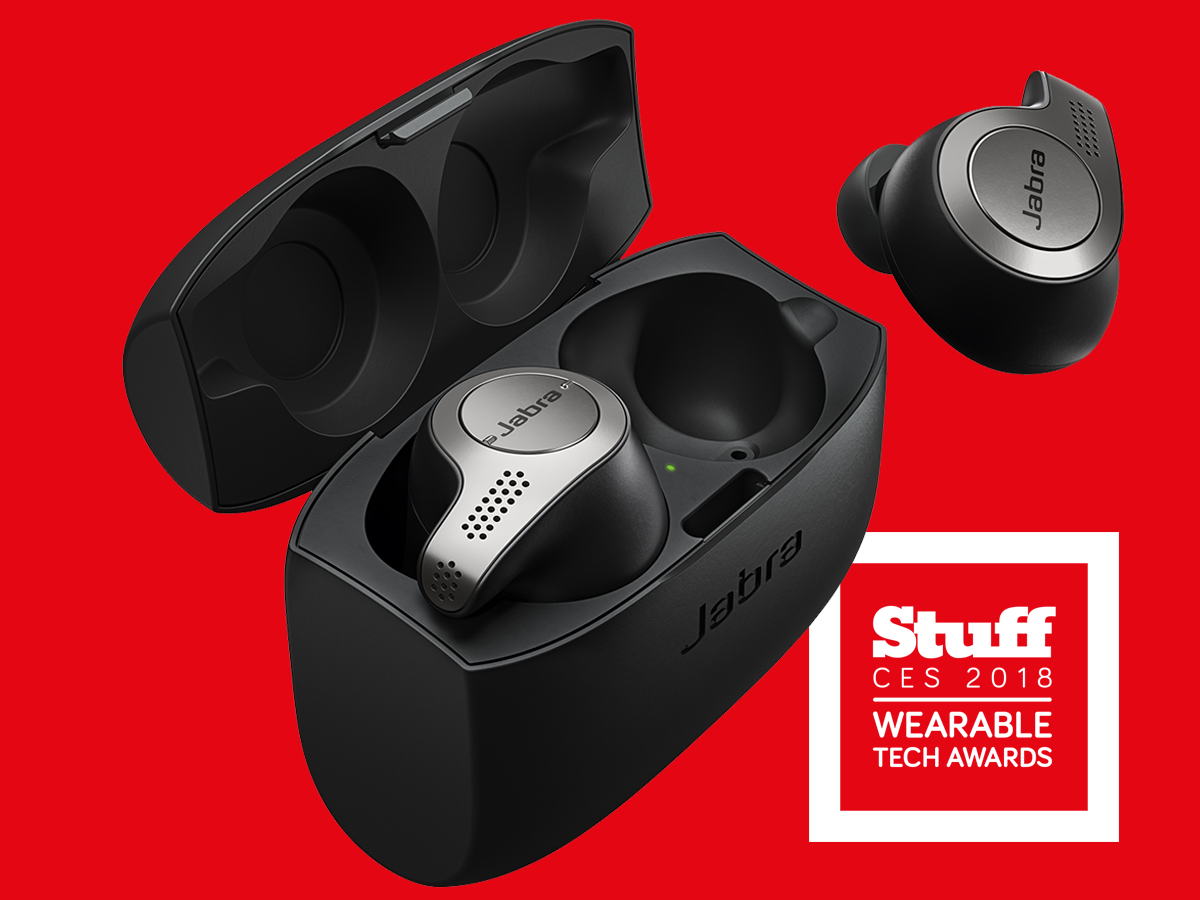 The Jabra Elite Sports are our favourite sports headphones, so when the company releases a new wireless Bluetooth headset, we're all ears. The Elite 65t earphones have a five-hour battery life, and a recharging case that offers two full charges, but it's the Alexa integration that got us interested.
It means that you're no longer tied to one of Amazon's Echo devices if you want to ask Alexa a question – simply press a button and ask her for a joke, a piece of trivia, or to activate one of your smarthome gadgets. Jabra's not just tied itself to Amazon, either – it will also work with Google Assistant and Apple's Siri.
What took it over the line is the price – they'll be $170 when they launch later this month, and while we don't have a UK price yet, they'll probably be about the same price as Apple's AirPods.
Matrix Industries PowerWatch X ($250)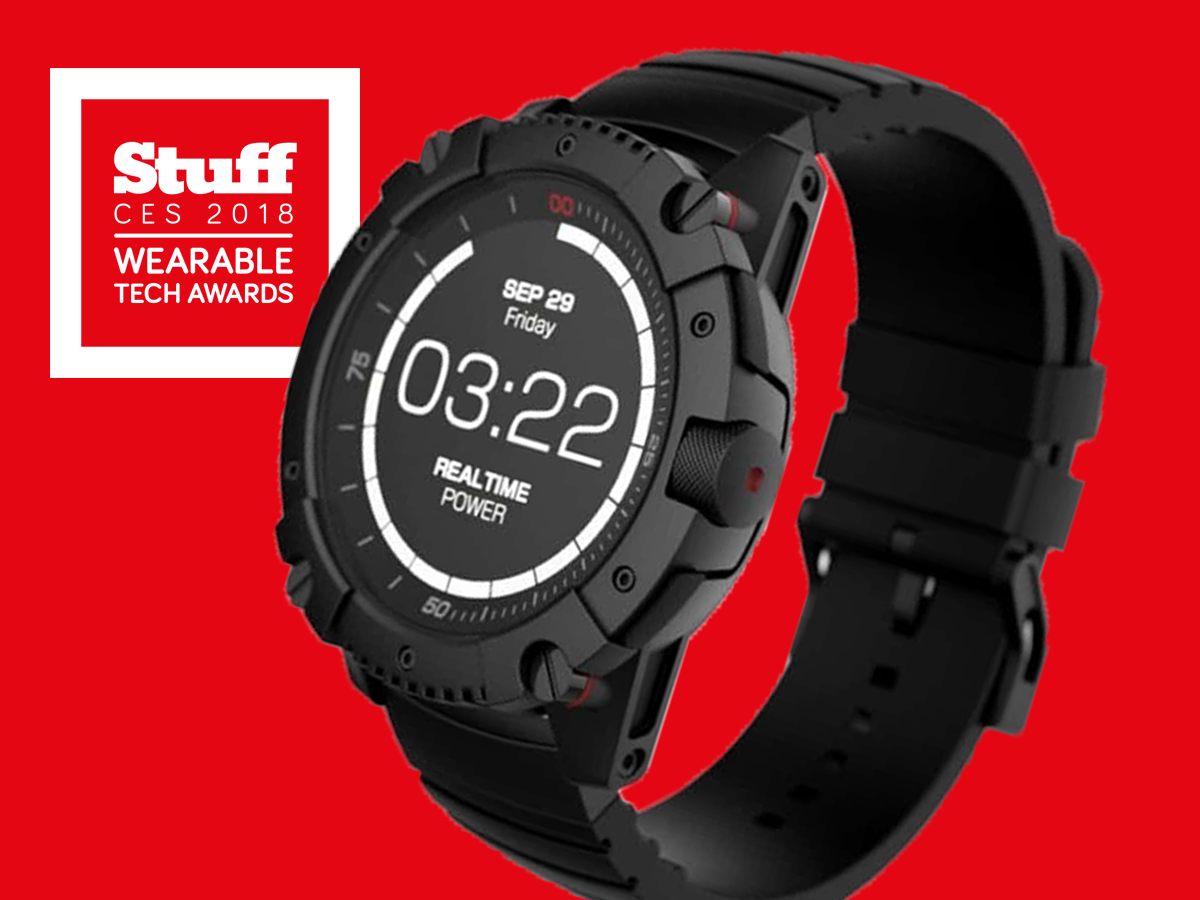 Ask anyone what the biggest annoyance of owning a smartwatch is, and they'll probably tell you its battery life. Most of them have to be plugged in at least once a week, if not once a day, which is enough to put a lot of people off owning one at all.
The PowerWatch X changes all that thanks to a rechargeable battery that's powered by body heat. The company already released a watch that did this, but the PowerWatch X is a true smartwatch as it offers notifications and fitness tracking. It goes on sale in Q2 2018 for $250.
HTC Vive Pro (£TBC)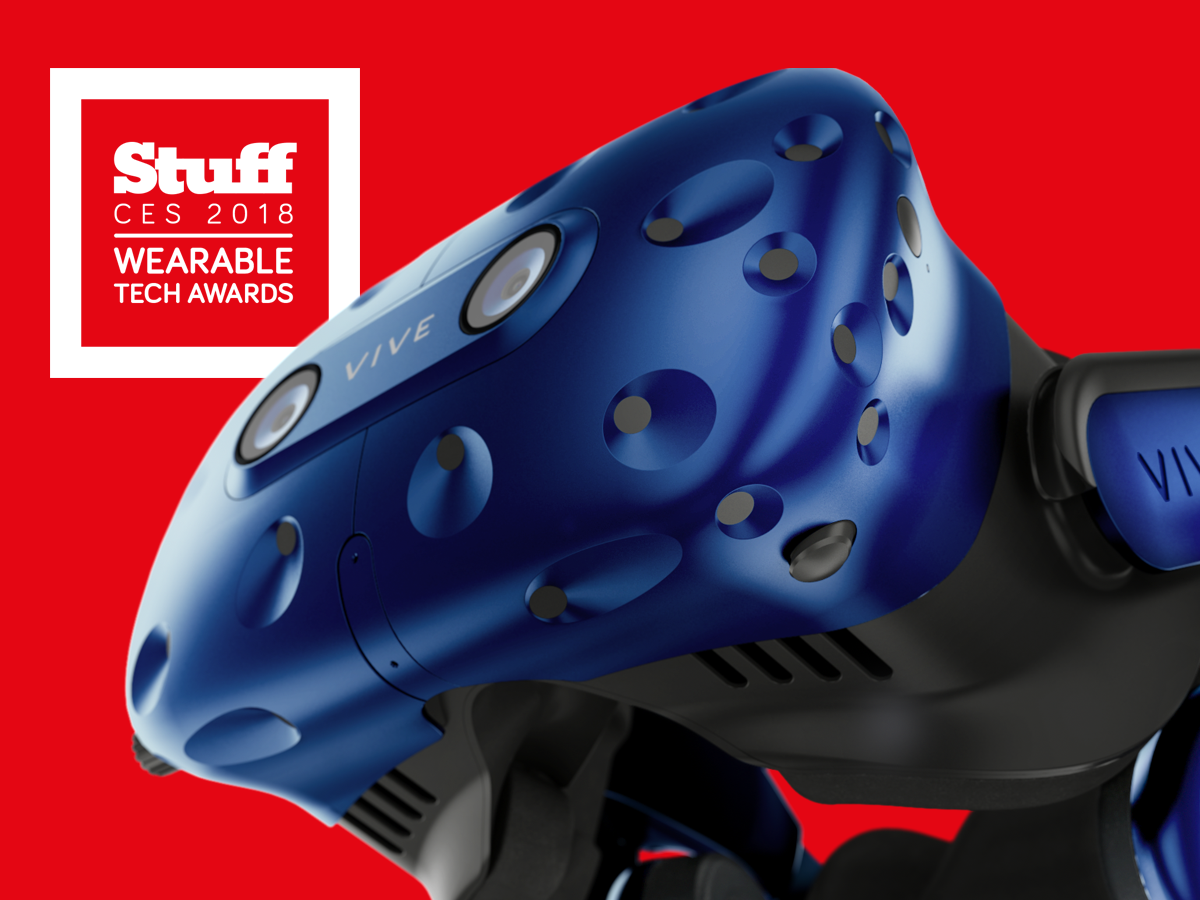 Once you try the HTC Vive Pro, it's hard to go back to other VR headsets. This is virtual reality with a luxurious touch – the screens boast a massively improved pixel count, the headphones support 3D spatial sound, and biggest of all, the optional VIVE Wireless Adapter means you're not tethered to a computer anymore.
While you might feel a bit peeved if you bought the original Vive, that product was a much needed stepping stone to get here, where VR feels more immersive and less cumbersome than ever before. We don't know how much the Vive Pro will cost, but whatever it is, sign us up.
Skagen Falster (from $275)
Fashion brand Skagen makes some beautiful watches, but the Falster is the first watch from the company that boasts a full touchscreen interface. Powered by Android Wear, the round-screen smartwatch boasts an always-on AMOLED screen, Qualcomm's ubiquitous Snapdragon Wear 2100 processor and a choice of mesh or leather straps.
Crucially for smartwatch-phobes though, it doesn't immediately look like one – the design is simple and understated, but it still supports all Android Wear features like touch and voice control. It's also very reasonably priced at $275 or $295 depending on your colour and strap options. It launches on January 25th 2018.
Spire Smart Swimsuit (£TBC, due March 2018)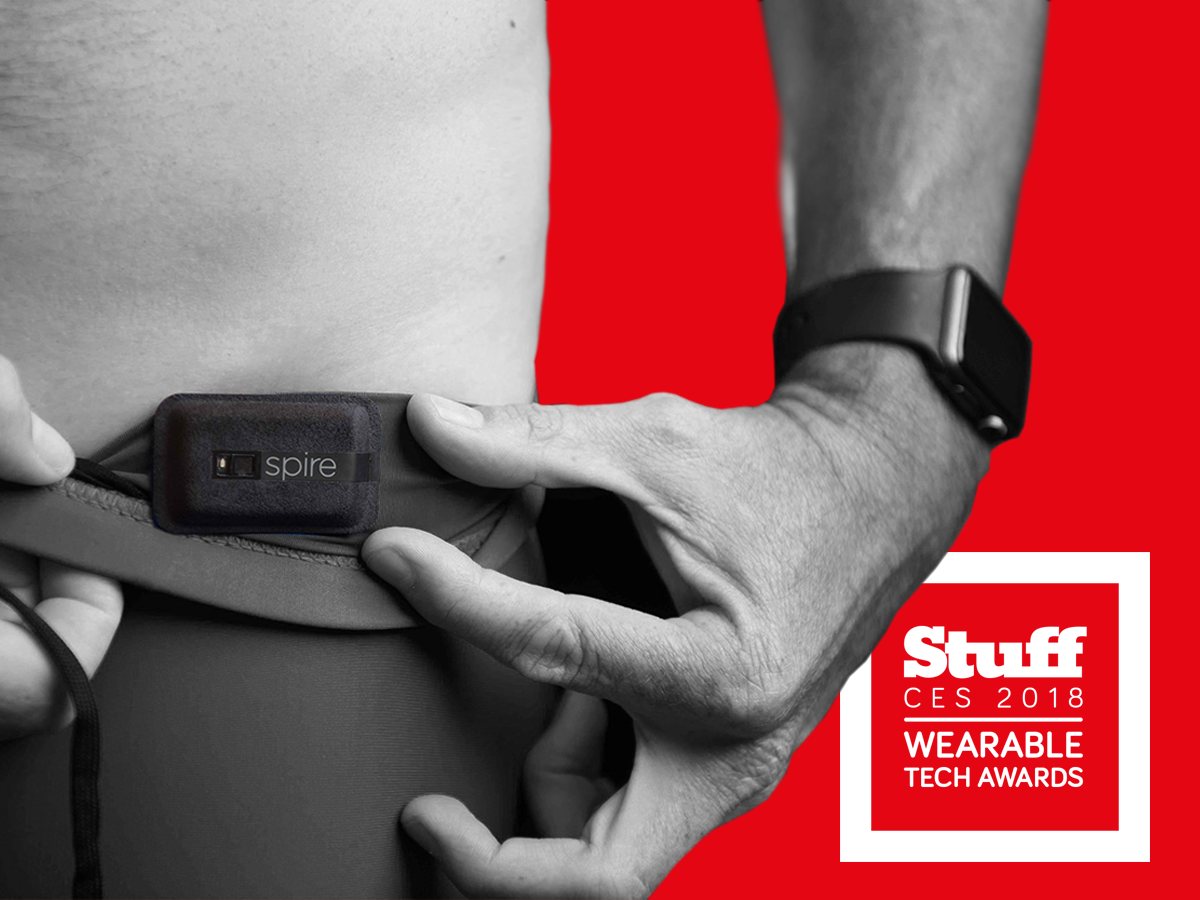 Swimming is a fantastic workout, offering cardio and muscle toning without the high-impact of something like running. But due to the fact that it takes place in the water, it can make tracking your activity a little difficult and/or expensive.
Spire's Smart Swimsuit addresses both concerns. It boasts a tracker that's bonded to the inside of the suit, which will automatically track your lengths in the pool. The tracker links to Swim.com through your smartphone, but it doesn't need charging.
Plus, all the tracking happens automatically, so there's no buttons to worry about. It'll cost about $30 more than a standard Spire suit, and goes on sale in late March 2018.
Casio G-Shock Rangeman GPR B-1000 ($800)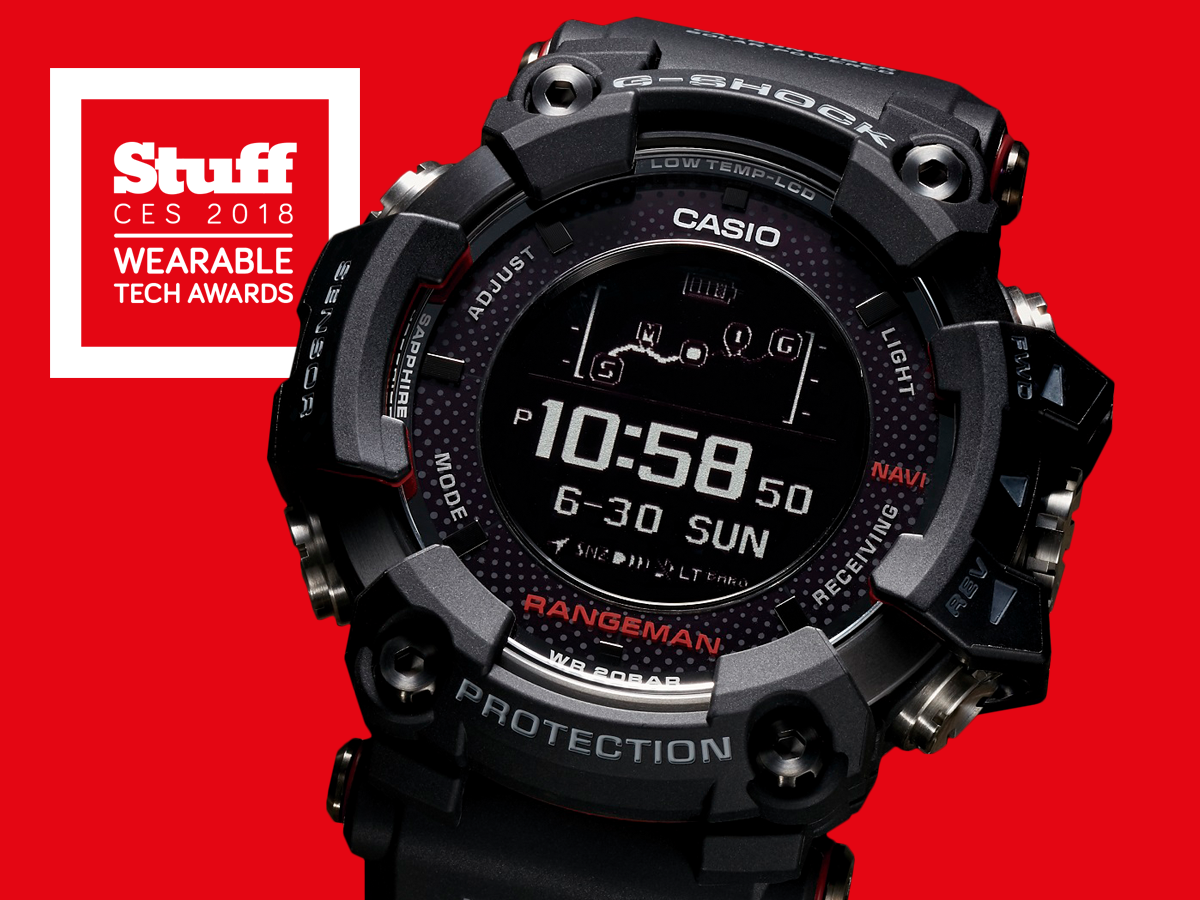 If you're an outdoorsy type, you may like to track your hikes in the wilderness using a smartwatch. Trouble is, GPS is a battery-killer, and if you're hiking, you may not have access to abundent power. Casio's G-Shock Rangeman GPR B-1000 can help with that: it can use the sun to recharge its battery thanks to in-built solar panels.
There's a catch: it takes four hours of sunlight to replenish one hour of battery life, but thankfully, you shouldn't even find yourself in this situation too often, as the watch boasts 33 straight hours of GPS tracking before it needs a charge.
It's not cheap at $800, but if you're an extreme thrillseeker, it will work underwater up to 200m, and work down to -20 degrees Celcius.
Scosche Rhythm24 (£TBC, due Spring 2018)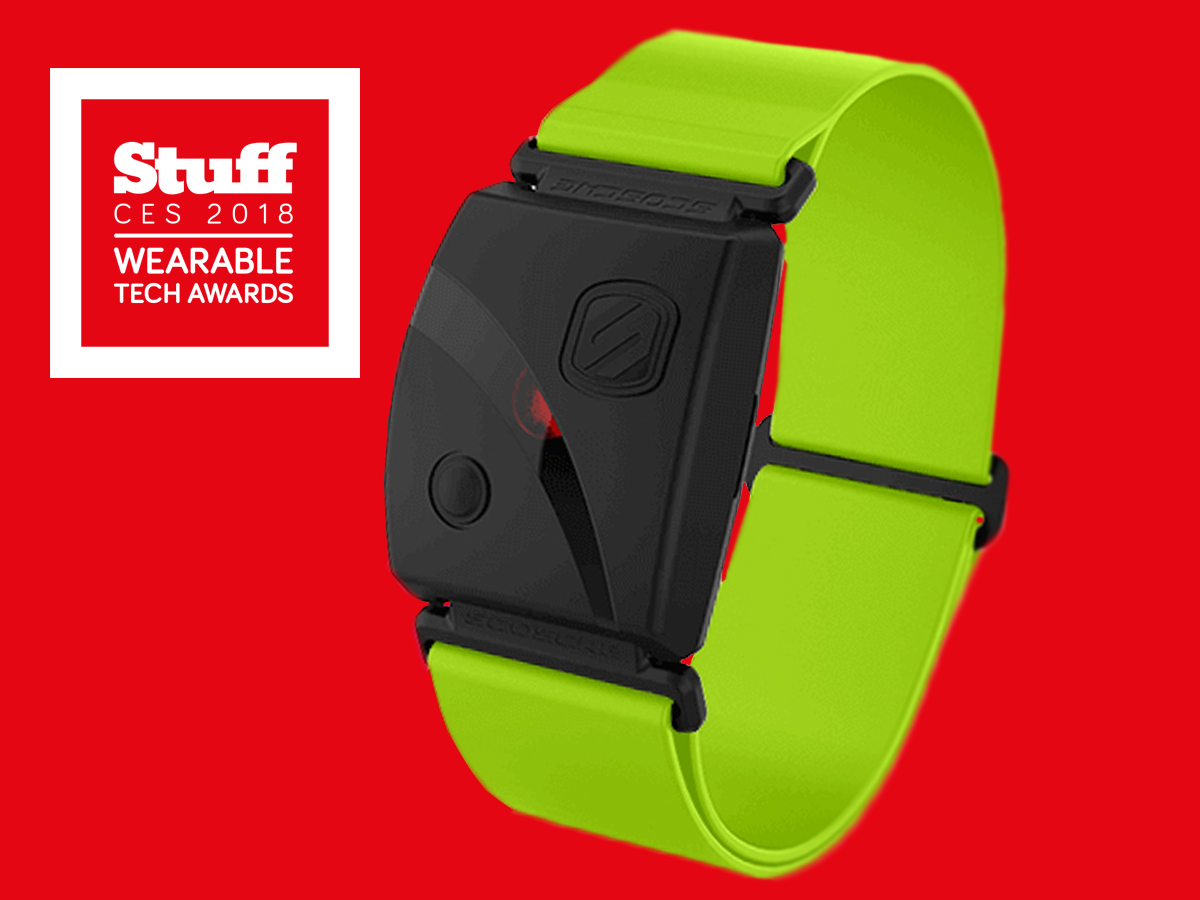 Serious athletes tend to shun arm-based heart-rate trackers in favour of more accurate chest-based ones from the likes of Polar. However, Scosche's Rhythm24 promises the same sort of accuracy as those straps, with some added features, like the ability to track your beats per minute underwater for those addicted to the pool.
It's both Bluetooth Smart and ANT+ compatible, so it will work with pretty much every fitness tracker and app going, but you don't need those with you, as it stores all the workout data on the device itself. It'll be available in Spring 2018.