Stock up on PS4 games before the Neo arrives with these PSN discounts
Grab some real bargains while you can, with major money off big-name titles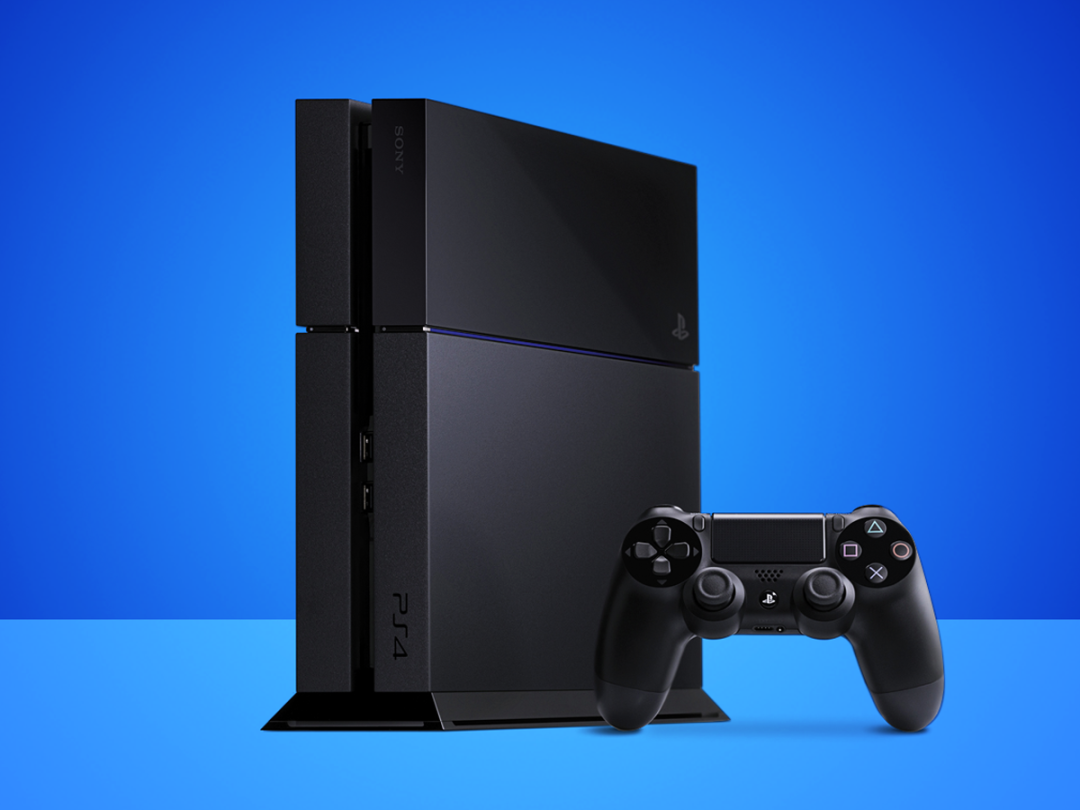 There's not long to go before Sony pulls back the curtain on the PS4 Neo, and the PS4 Slim is almost certain to be along for the ride. But what are you going to play on them?
If you've put off picking up a PS4 so far, you're going to want to stock up on some of the games you've missed since launch. And trust us, there have been some absolute belters.
Maybe you've been on board from the start – but there are probably still a few holes in your collection that could do with filling.
Good job Sony's just slashed prices on a whole host of top-notch titles, then. The PSN flash sale has discounts as large as 75%, so you're going to want to keep your wallet handy. 
It's a deal, it's a steal
The biggest discounts can be found on PS4 launch titles and early releases, but there are plenty here that you should absolutely pick up if you haven't played them yet. To get the best prices, you'll need to have an active PlayStation Plus subscription, but if you plan on playing online this'll pay for itself in no time. Here's what we think you should think about sticking in your shopping cart:
Alien: Isolation – £6.99 (77 percent off)
A must-buy for anybody who wants to celebrate the beginning of autumn by getting scared witless. If you've ever dreamt of taking part in a sweaty-palmed cat-and-mouse caper through the corridors and ventilation shafts of a crumbling space station (and believe me, you're the mouse in this situation), this is the game that makes it a reality. Its extreme difficulty (being AI-based, the alien is very unpredictable, and will often show up when you think you're safe) means it's not for everyone, but for £7 you might as well give it a try. If you've got the balls.
You can also grab the DLC-packed Collection edition for £10.99 (78 percent off) if you just can't get enough terror.
Tomb Raider: Definitive Edition – £5.49 (78 percent off)
Lara Croft's first next-gen adventure was an Xbox exclusive for a year after launch, so we wouldn't blame you if you missed it the first time around. It's well worth a download, though – especially at £5.49. Uncharted might rule the roost on PS4 when it comes to adventures, but Tomb Raider's blend of stealth, exploration and combat is arguably even more satisfying. You're not overloaded with set-piece explosions, there's an open world to discover, and hundreds of collectibles to make it worth your cash.
Wolfenstein: The New Order – £7.39 (70 percent off)
Who'd have thought a first person shooter set in an alternate reality 1960s where the Nazis won the Second World War would have one of the most nuanced and emotional plots of any game launched in 2014? Don't think Wolfenstein isn't a blast, though: it's jam-packed with explosions, guns and gore. The perfect combination? For £7.39, we're not going to say no. Expandalone prequel The Old Blood has been given a healthy discout too, so you can grab it for £4.99 (67 percent off).
Metal Gear Solid V: The Phantom Pain – £15.99 (36 percent off)
Despite a somewhat patchy late game, Metal Gear Solid V: The Phantom Pain certainly numbers among the finest games of 2015. Hideo Kojima's Konami swan song, The Phantom Pain is a beautiful blend of stealth, action and open world adventure with plenty of classic Kojima magic (exhibit A: those audio tapes taking a deep dive into the cultural significance of hamburgers). If you haven't already played it, it's well worth £16 to find out where Snake's story ends. And you can also pick up Ground Zeroes, a short-but-sweet prequel, for just £3.99.
Valkyria Chronicles Remastered – £10.39 (35 percent off)
After attaining cult status on the PS3, Valkyria Chronicles later arrived in this swanky 1080p remastered (and DLC inclusive) edition for PS4, and for £10.39 it's well worth a shout. Set during a fantasy conflict heavily inspired by World War II, it's a story-driven turn-based tactical strategy game in which you pit a colourful squad of specialist soldiers (and a tank or two) against the might of the Third Reich-esque Empire. You'll laugh, you'll cry, you'll rip your hair out once in a while at the difficulty of the thing – but it's always an enjoyable journey.
Destiny: The Taken King Legendary Edition – £21.99 (51 percent off)
It's only after you've unholstered your ancient revolver, fired off a series of perfect headshots, and sent an approaching horde of alien scum fleeing from your wrath that you'll get how satisfying Destiny can be. Bungie's amazingly polished space shooter-cum-RPG has been slowly ticking along with expansions and DLC, but with Rise of Iron fast approaching, now's the time to pick up from the beginning if you haven't already. This bundle has the original game, plus all the currently available content in one handy pack.
Ready to launch
The PS4 had a pretty decent launch line-up, but if you shelled out full price for the console there's a good chance you didn't get to play everything on offer. These are some of the best discounted launch titles worth snapping up cheap while you can.
Killzone: Shadow Fall – £6.49 (81 percent off)
Guerrilla games' debut PS4 effort continues Killzone's epic saga of intergalactic war, displaced planets and evil space-Nazis that are the Helghast. It's explosive, expansive, and was one of our go-to shooters in a launch year where Call of Duty: Ghosts failed to impress. There's still a healthy collection of dedicated players plugging away at the multiplayer modes, and there's enough replay value to easily make it worth the two pints you'll miss out on by spending £6.49 on this.
Knack – £6.49 (59 percent off)
This cutesy platformer might not pose much of a challenge if you've already got all your adult teeth, but it's great to have in the collection for when it's time to entertain the kids. It's easy to get to grips with, not punishingly difficult for younger gamers, and you won't get through it in an afternoon. The perfect rainy day weekend game? If you want some peace and quiet, then let the young'uns have a blast.
Injustice: Gods Among Us ultimate edition – £15.99 (71 percent off)
Batman vs Superman, the film? Two hours of my life I'll never get back. Batman vs Superman in videogame form? Let me at it. Netherrealms' take on the Warner Brothers stable of superheroes and villains is suitably hard-hitting, with devious combos and destructible environments letting you really go at it like a demigod would. 1v1 fighting games are having a bit of a resurgence at the moment, and picking this up for cheap will put you in good stead for when the sequel comes out later this year.
Have we not listed any winners for you? There's a full list of everything in the sale, with hundreds of discounted titles, right here.