Star Wars Battlefront offering May the 4th perks and loads of tweaks
The Force will be with you if you log in on the Fourth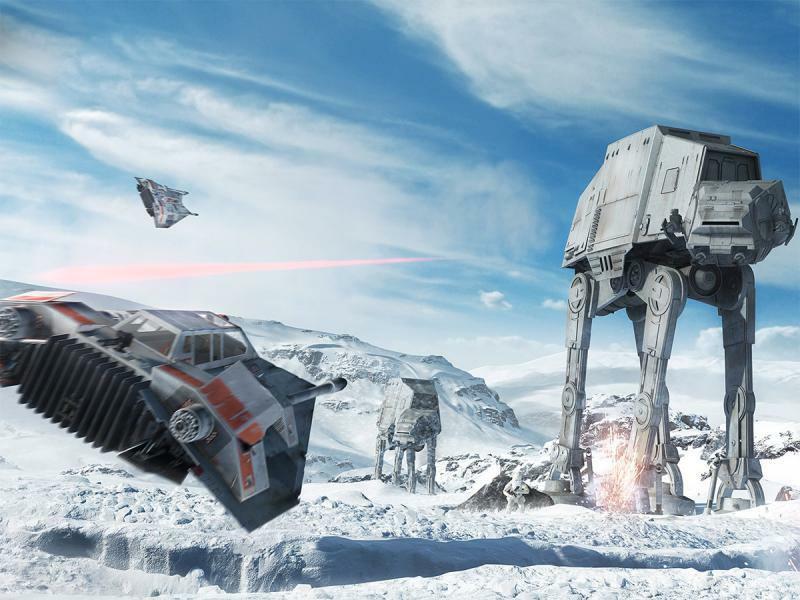 Star Wars: The Force Awakens came out last December and Rogue One comes out this December, but tomorrow is considered Star Wars Day… because it's 4 May. Get it? "May the Fourth (be with you)?" You get it. We all get it.
In any case, Electronic Arts is offering incentive for fans to celebrate the annual occasion within Star Wars Battlefront, last year's thrilling online showcase on PlayStation 4, Xbox One, and PC. If you log into the game tomorrow on any platform, you'll be awarded 4,444 free credits. That's surely worth a couple minutes of your time, even if you can't dig in for a long session tomorrow.
There's more: EA is also releasing a new Hutt Contract that lets you obtain a powerful Bacta Bomb Star Card by spending credits and completing bounties. Furthermore, if you haven't yet played Battlefront on PC, you'll be able to grab a free four-hour trial via Origin for the core game (the Outer Rim expansion isn't included).
That's the themed content, but a big client update for Battlefront has also started rolling out today. Following last month's Outer Rim DLC release, the new client update offer numerous game balance tweaks, including trimming down Nien Numb's capabilities a bit and improving the impact of several weapons.
The recent Combat Roll move has also been tweaked, along with Luke Skywalker's abilities, and the matchmaking and auto-balance systems have also been improved. It's a massive list of changes (feel free to read through it), but most look to fall into the small, but meaningful category.
Battlefront has larger updates ahead, however: the Bespin (Cloud City) add-on pack will arrive this summer, with a Death Star expansion due this autumn and another DLC pack promised in early 2017. Will it tie into Rogue One? That's our best bet, but maybe we'll get a little more info when the E3 gaming expo kicks off next month.
[Sources: Battlefront Forums, EA Star Wars via Eurogamer]