The Soundbrenner Pulse is a wearable for keeping time
It keeps it, but it doesn't tell it. Fickle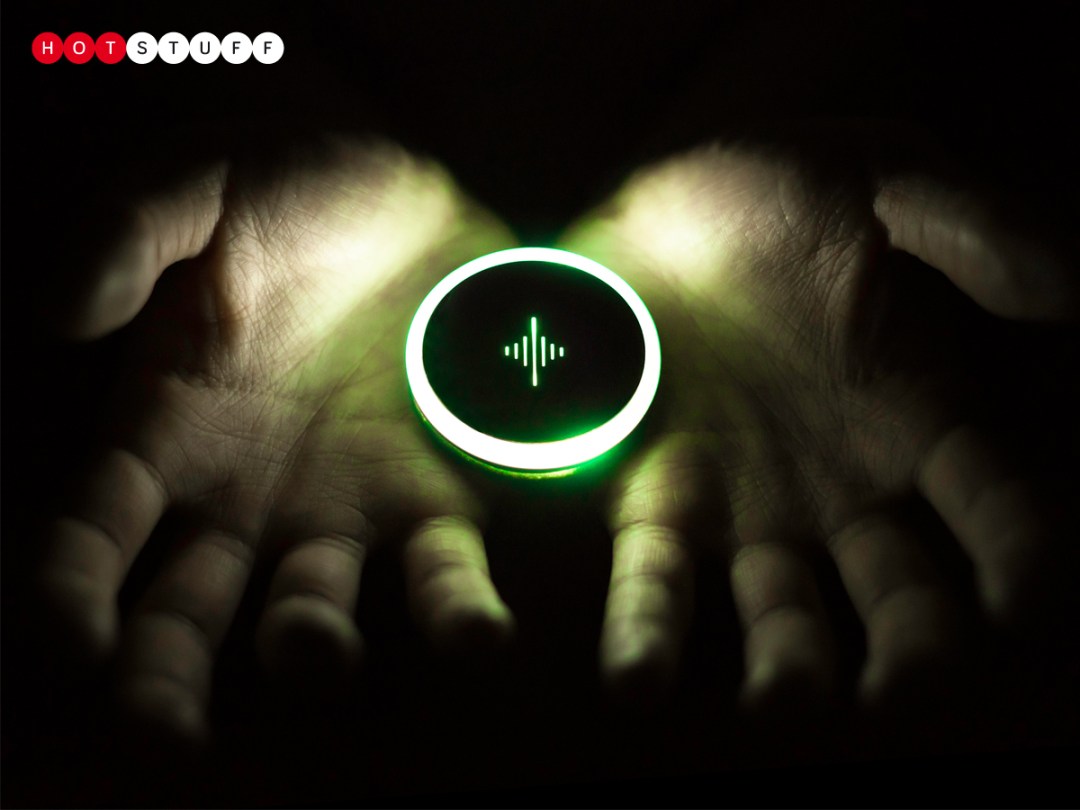 There's something a bit 'Bohemian Rhapsody album cover' about that image.
Yep, or System Of A Down's eponymous. And if it were the manufacturer's deliberate ploy, then it'd be fittingly deliberate, boy, for this device is related to the production of music. The Soundbrenner Pulse is a wearable metronome. It vibrates to keep the beat, which you can set by tapping the surface or twisting the outer dial.
Bro, ain't no weedy vibratotron gonna keep me in time when I'm riding the rock beast.
Can you stop tying your tie into a bandana and pay attention? The Pulse has a vibration motor several times more powerful than that of a smartphone buzzer. What's more it has coloured LEDs, the pattern of which you can set via the Bluetooth-connected smartphone app. And a choice of strap lengths so you can wear it wherever works for your personal and instrumental ergonomics. So you'll be aware of its time-keeping no matter what you're, um, riding.
It's my crew that needs help, anyway. I'm naturally beat-tastic.
Well, then, more good news. Up to 10 Pulse wearables can be synced to report the same beat, so no-one has an excuse. And when they've all gone home and there's nothing but you and your harpsichord then you can muck about in the app, creating custom beat signatures for your repetoire of sonatas. The Pulse can link with desktop software such as Ableton Live and Logic Pro.
Well, OK, I might get one for my ham-fisted harpist. How much are they?
To find that out you're going to have to Indiegogo to their crowdfunding page and see what deals are left. The Pulse has already megasmashed it's original funding goal and, given the various demo videos, looks like a safe bet for its proposed November delivery.
Currently the best deal is US$99 for a Pulse, two strap lengths, a charger and the app. But there are various band packages to suit stage setups from Sonny & Cher up to Slipknot.