Sony S1 named Sony Tablet S
At last there's a confirmed name and with it comes a nearly confirmed release date…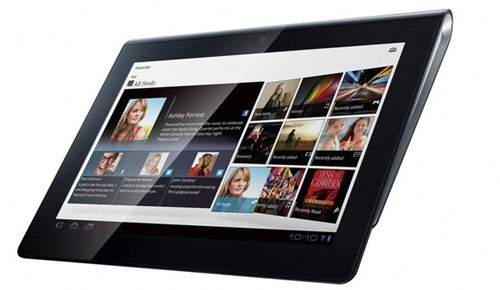 While companies the world-over throw their tablet efforts in the ring (and some take theirs out), details of Sony's latest are filtering through.
According to sources of Engadget's, Sony's new tablet will be called the Sony Tablet S. The 9.4in 1280 x 768px screen will feature TruBlack tech to keep reflections at bay while giving great colours to all those PlayStation games Sony is promising. But the Sony-specific content doesn't stop there as Music Unlimited, Video Unlimited and the Reader Store can all be used to view your entertainment as well as "throw" it to other DLNA-compatible devices. While starting out with Android 3.1, it may upgrade to Ice Cream Sandwich soon after, with many features centred on the ability to control devices about the home using the network and in-built IR emitter.
Rumours speculate a price of US$600 and release date around early September. Still no word on the clamshelled S2 tablet, so watch this space.
Also
10 of the most ill-fated gadgets
Sony S1 and S2 tablets unveiled
Sony's NEX-VG20E camcorder is let loose