Sony Alpha to compete with Micro Four Thirds cameras
Sony has unveiled this 'ultra-compact' camera with interchangeable lenses at the PMA photography show today. Set to compete with Micro Four Thirds off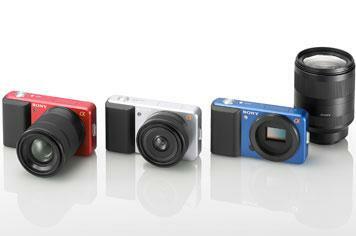 Sony has unveiled this 'ultra-compact' camera with interchangeable lenses at the PMA photography show today. Set to compete with Micro Four Thirds offerings like the Olympus PEN EP-1 and Panasonic DMC-GF1, we're told it will be introduced in 2010, though at present it is still in concept form.
Rather than being Micro Four Thirds compatible, however, it will use a proprietary Sony lens format to make full use of its DSLR-sized Exmor APS HD CMOS sensor. This is exactly what Samsung has done with the rather bulkier NX10.
It'll also handle HD video recording in AVCHD, but whether it's 720p or the full 1080p, we don't yet know. From the images its design is simple but stylish, and will be available in a range of colours. We certainly look forward to seeing how it fares against the Micro Four Thirds offerings.
Details are fairly thin on the ground at the moment, but we'll be sure to bring you more as Sony pulls the covers off the finished product.