Sony A99 II: full-frame, 4K, and fast to focus
New flagship system camera rocks 42.4MP sensor, revamped autofocus system and 5-axis IS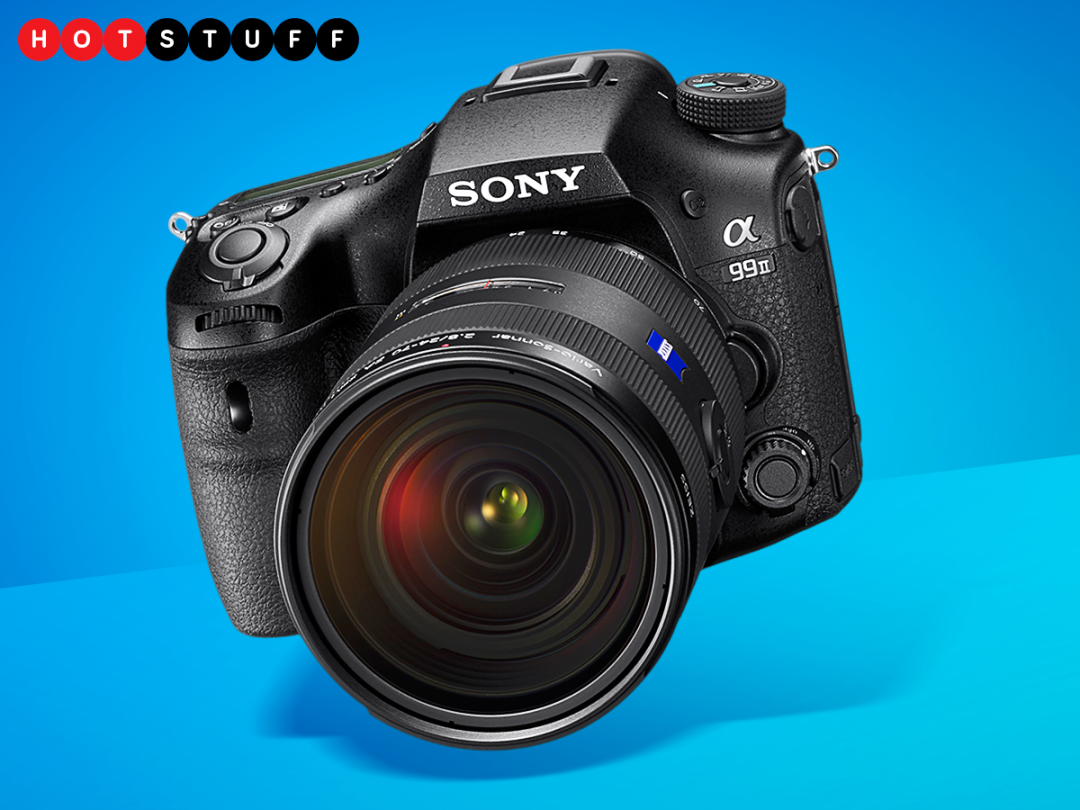 Hey! Haven't I seen you somewhere before?
This is Sony's A99 alright – but not like you've seen it before. We're talking "mark II", baby!
The first one was pretty great, though…
Indeed it was, but there's always room for improvement, and the 2016 edition attempts to do that in a number of ways. The A99 II's full-frame sensor, for instance, has a resolution of 42.4MP as opposed to the A99's 24.3MP. It also packs proper in-body 5-axis image stabilisation, which means any lens you fit – even those made by third-parties or attached via adapter – gets anti-shake skills.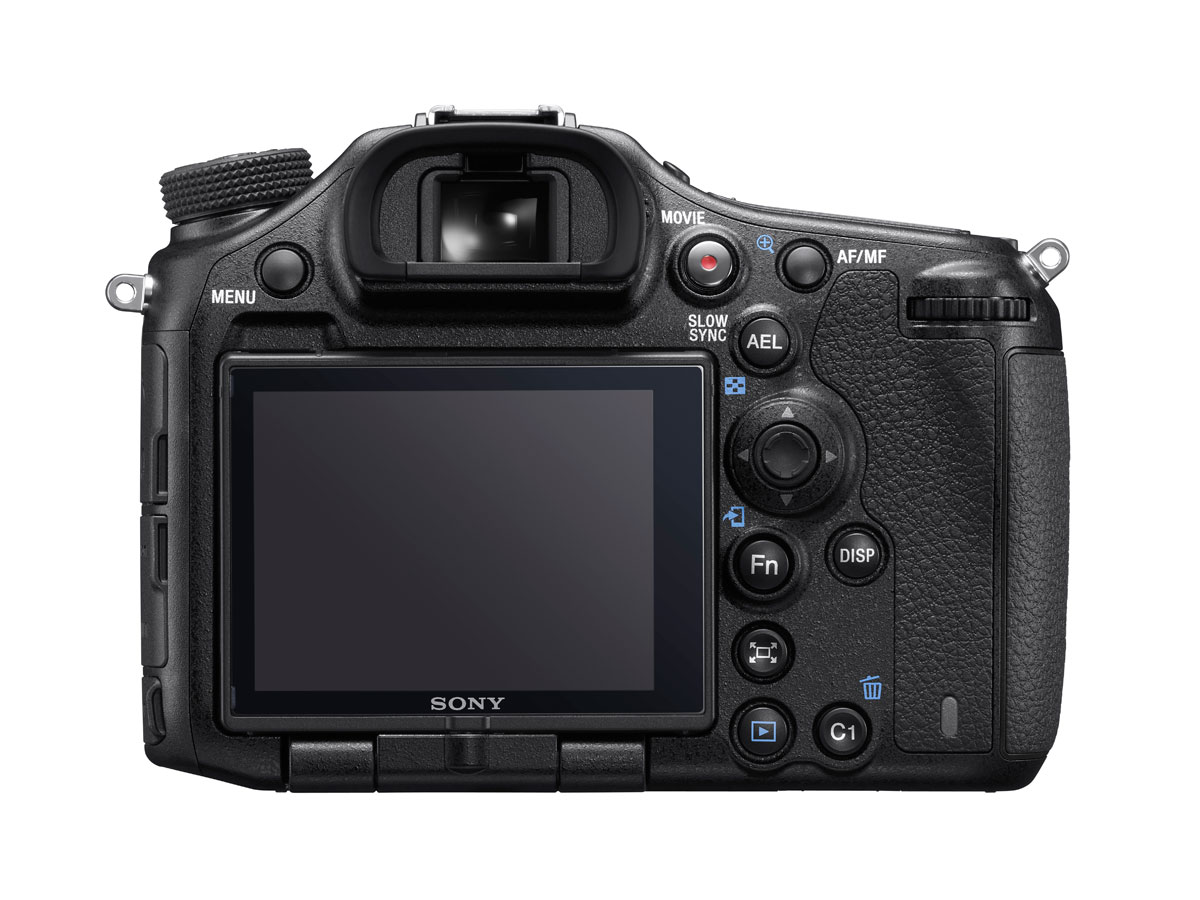 Finally, a full-frame camera that compensates for my ageing, trembling hands!
And that's not all! Perhaps the highlight of the A99 II's arsenal is a brand new hybrid autofocus system combining 399 focal plane phase detection AF points with 79 dedicated phase detection points. Sony says this 4D Focus system (making its full-frame debut here) delivers both incredible precision and laser-like focus tracking of moving subjects. And because there's no moving mirror here (unlike DSLRs, Sony's A-mount cameras use a translucent mirror), the autofocus will continue to fully function with any type of shooting, including video capture.
Oh yeah, video capture – tell me more!
Well, there's internal 4K recording here, at a bitrate of up to 100Mbps, with full pixel readout and no pixel binning – the sort of high-quality stuff pro videographers love. They'll also appreciate a brand new mode that enables recording at custom frame rates from 1fps to 120fps, for quick or slow playback.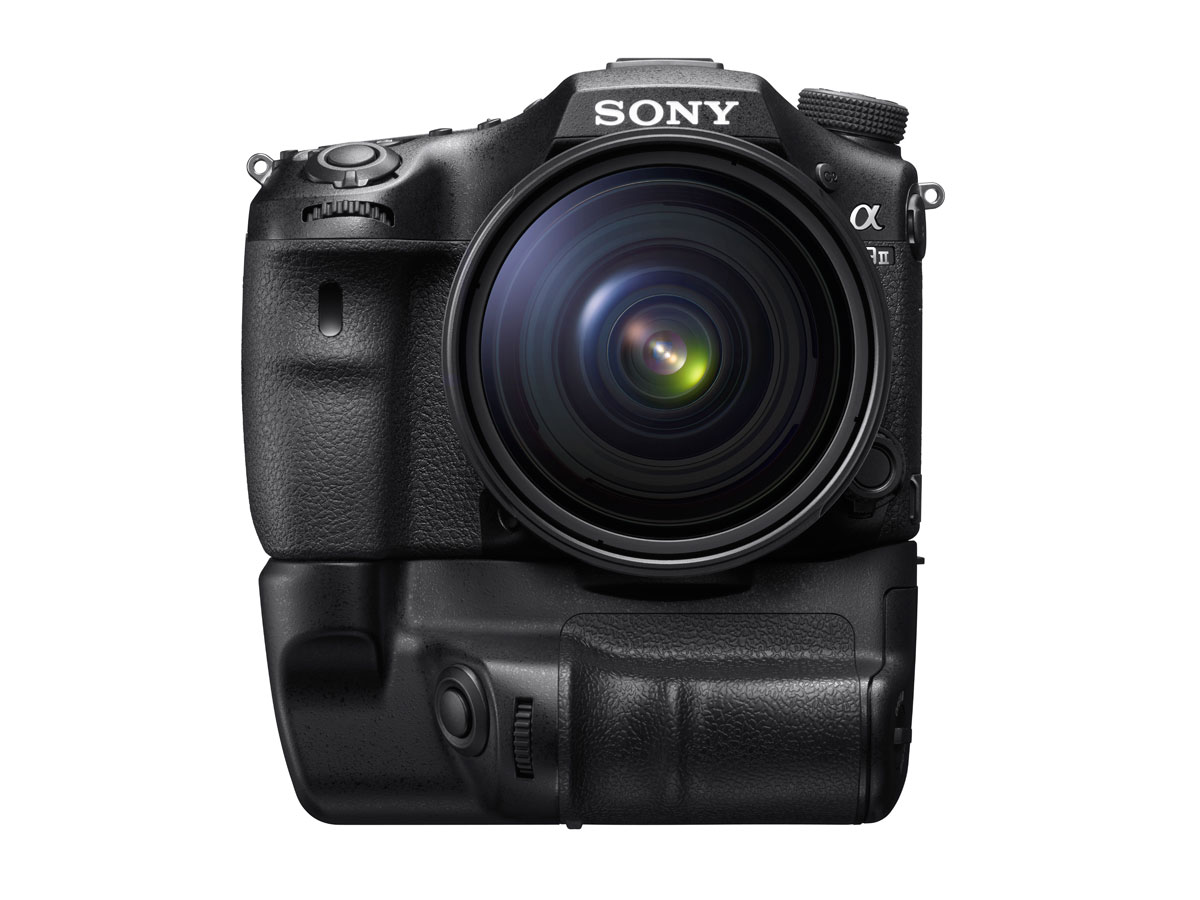 And any other goodies I should know about?


Let's see here: the ISO goes up to 25600 (expandable to 102,400) which, coupled with the huge physical size of the sensor, means that the A99 II should be a pretty mean performer when the light gets low. The physical design of the camera has also been tweaked, making it eight percent smaller than its previous incarnation.
It's still made of magnesium alloy and sealed against water and dust though, and still comes with a wonderful OLED electronic viewfinder for composing and reviewing your masterpiece shots.
Last question: when can I buy it, and how much will it make my bank account cry?
It'll be on sale from November 2016, priced at around €3,600. Sony hasn't yet given a UK price, but expect something in the region of £3,100. So, certainly enough to hurt your bank account's feelings – but it just might be worth it.
Stay tuned for a full review as soon as we can get our sweaty hands on one.