Show off your records with Gramovox's vertical vinyl player
The Floating Record flips your musical world 90 degrees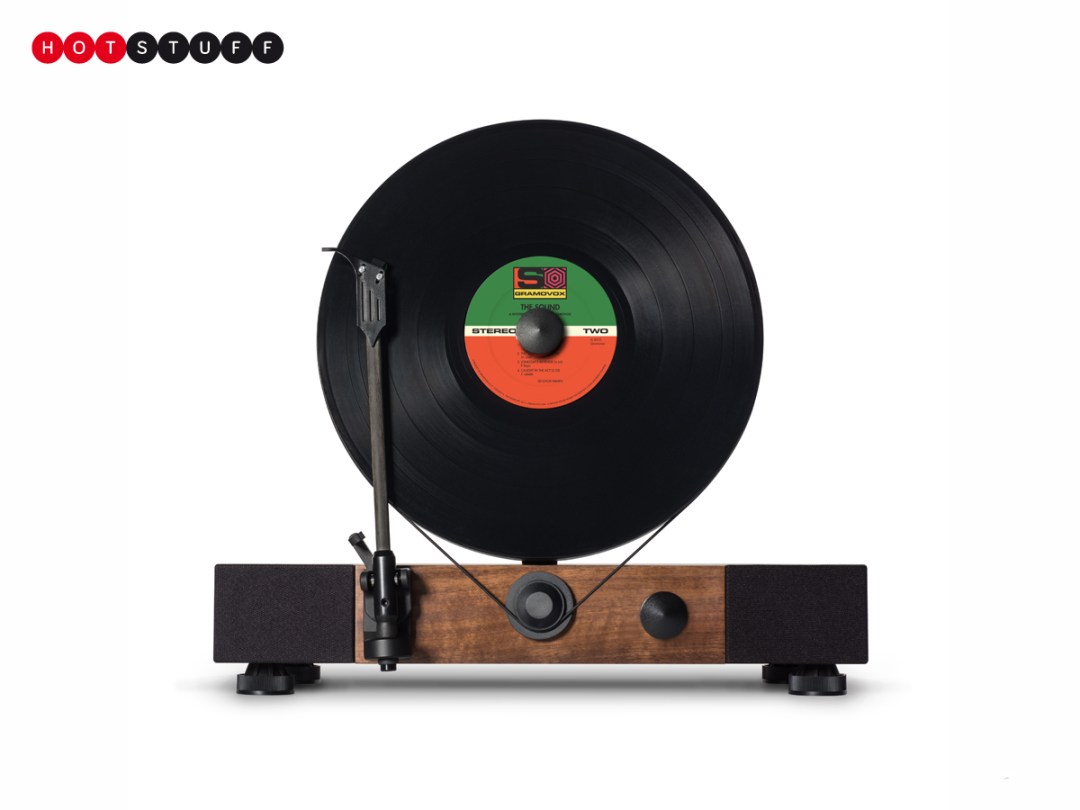 Hey! Your record's going to fall down!
No it's not, pal. While I do appreciate your concern for my vintage 7in white vinyl test-pressing of Wham's seminal "Club Tropicana", it's clear to me that you haven't been looking properly. Because this is a record player that's meant to play records that are vertical.
That's insane
Again, no it's not. Insane would be making a turntable that plays records upside-down (hey, no stealing our ideas, Gramovox!). Or one that just played Craig David's "What's Your Flava?" no matter which record you span on it. The Floating Record is merely a slightly different take on the idea of an all-in-one record player, which flips the record 90 degrees to create the aesthetically-pleasing effect of it "floating".
How does it not fall down? And won't the needle slip or scratch my jealously-curated collection of intelligent drum 'n' base dub plates due to the effects of gravity?
A clamp keeps records in place on the platter, while the tone-arm is specially designed so that it doesn't slip radially. Made of carbon-fibre and balanced around its main pivot-bearing axis, its tracking force is dynamically applied by a spring, which keeps the needle in the groove – even with warped records, say the makers.
Speaking of the makers, Gramovox sounds familiar…
Yes, chances are you've heard the name before. The Chicago-based startup produced one of the most eye-catching Bluetooth speakers ever back in 2013: a gramophone-inspired horn blended 1920s styling with all the bells and whistles expected of a modern desktop speaker. This is the next step, and it seems likely to appeal to the same sort of music fan – someone who likes his or her tunes delivered in a slightly off-key way (not literally off-key of course, because that would be really counter-productive).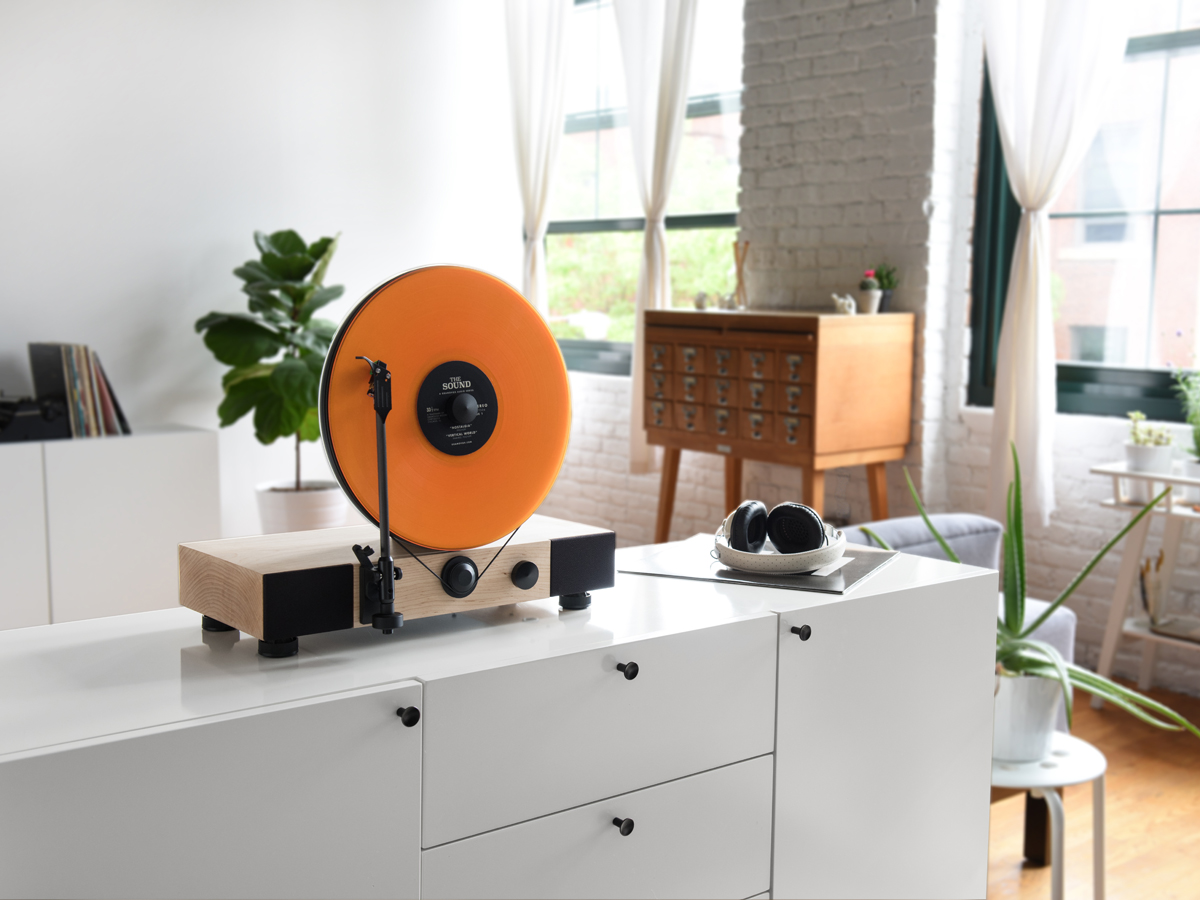 Do I need to hook it up to an external hi-fi?
Not at all (although you can if you want). It's an all-in-one system with a 15W-per-channel amplifier and a couple of built-in full-range speakers. There's a headphone socket if you want to throw on your favourite pair of ear goggles and privately vibe out to a bit of Val Doonican too.
That Val Doonican reference has sealed it. How do I get one?
The Floating Record is seeking funding via Kickstarter from today. Pledging US$329 (if you're early) or $349 (at any time during the campaign) is enough to secure your own player, but you'll need to add another $95 to ship it to the UK. Deliveries are scheduled for December 2015.