Samsung's S8, the hottest phones of 2017, plus 4K telly bargains tested in the May issue of Stuff – out now!
And it's available in your local newsagent or on your tablet right now...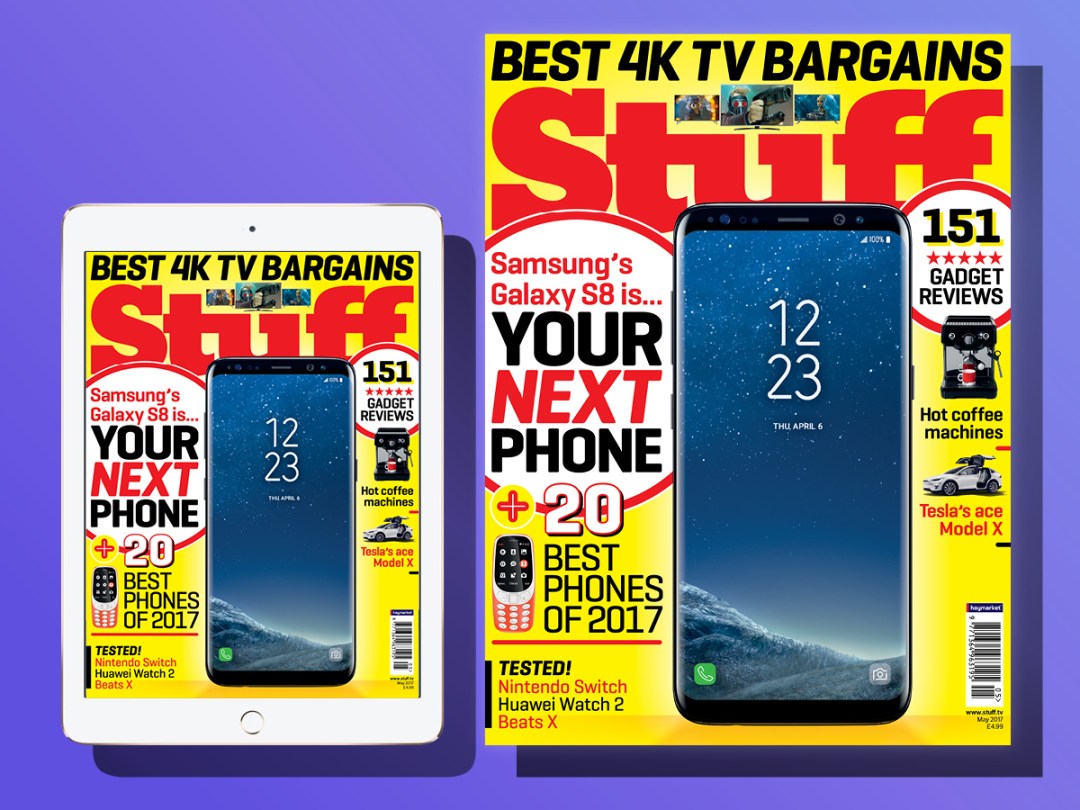 Think 4K TVs are super-expensive? Think again.
Right now, just £600 will get you a TV that not only has the millions of extra pixels necessary to take advantage of the best that Netflix, Sky Q and the PS4 Pro have to offer, but also chucks tasty, tasty HDR into the mix.
But be warned – one of the main reasons these TVs are so darn affordable is because they're 2016 sets that are due to be replaced soon. Act fast and you can pick up an absolute bargain, but don't blame us if you take too long and the TVs are gone!
*WINNER* LG 49UH668V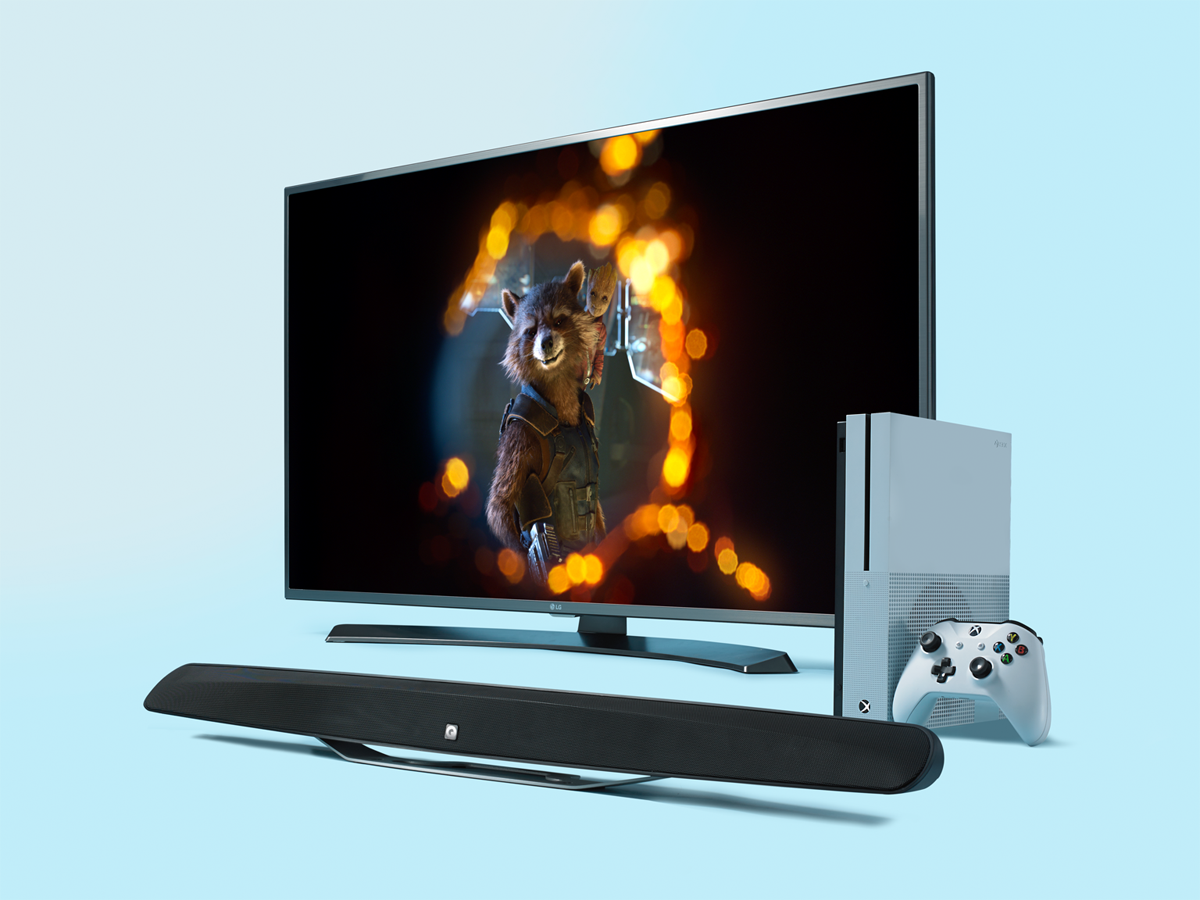 We're opening with what is probably the biggest bargain of the bunch – in fact, one of the biggest bargains since Man Utd picked up Zlatan Ibrahimovic as a free transfer.
The specs are obviously exciting – 4K, HDR and a 49in screen measurement – but there was always going to be a suspicion that in action the UH668V would be a letdown. Well hooray for nice surprises!
Unlike some affordable TVs that carry an HDR badge, this is a proper 10-bit panel, which means it's able to handle millions more colours for a punchier, more thrilling HDR picture. Sure enough, plug in your PS4 Pro and load up Horizon Zero Dawn and you're rewarded with a picture that's astonishingly good for the money.
A non-HDR (or rubbish-HDR) telly will get flustered by an image that contains both very bright and very dark elements, essentially crushing one or the other, but the LG does a superb job of combining the two so that the digital overlay of Aloy's focus mode punches brightly through the pitch blackness of a ruin, and so that the sunrise dazzles you as it peeps out from behind some black clouds.
It's also got enough detail to reveal the freckles on Aloy's face, the vibrancy to do her flame-red hair justice and an input lag of just 19.1 seconds when Game Mode is enabled. In short, this is a great telly for gamers.
That's not to say this is a one-trick pony, though. Switch to something 'real', whether that's from the built-in tuner, a set-top box or one of the myriad supported smart services, and you get a picture that's admirably natural, clean and subtle.
It's fair to say there's a little bit of an issue with motion, in that the TruMotion mode introduces a touch of the dreaded soap opera effect, but turning it off leaves you with a little judder, and given the price it would be churlish to get too hung up on that.
That the TV also gets LG's funky, wand-like Magic Remote and excellent, friendly webOS (which brings with it almost every on-demand streaming service you could desire, in 4K/HDR where available) simply underlines what an excellent bargain this TV is.
It even sounds half-decent, producing a surprisingly wide, solid sound that dialogue emerges clearly from, even before you start dabbling with the Clear Voice or virtual surround sound modes. You should definitely still add a separate speaker solution if you're able to, but if you aren't you certainly won't be horrified by the LG's own audio.
And it's all wrapped up in a chassis that, while not stunning, looks way more expensive than the telly actually is. In short, no-one will ever know how little you paid for your TV – you'd probably forget yourself if you weren't feeling so bloody smug about it the whole time.
Stuff says ✭✭✭✭✭
You can buy better if you spend a lot more, but for £500 this is an unbeatable bargain
Tech specs:
Screen size: 49in (also available in 43in, 55in, 65in) • Display type: LCD with local-dimming LED backlight • Resolution: 3840×2160 • HDR: yes • Colour depth: 10-bit • Input lag in game mode: 19ms • Speaker power: 20W • Operating system: LG webOS 3.0 • Connections: HDMI (x3), optical out, USB (x2), headphone, ethernet, Wi-Fi, Bluetooth • Tuners: Freeview, satellite • Key streaming services: Netflix, Amazon, NowTV, BBC iPlayer, ITV Player, All 4, Demand 5, YouTube, Google Play Movies & TV • Dimensions and weight: 70x111x28cm/13.7kg with stand, 65x111x8cm/12kg without
Pictured with:
Panasonic TX-40DX700B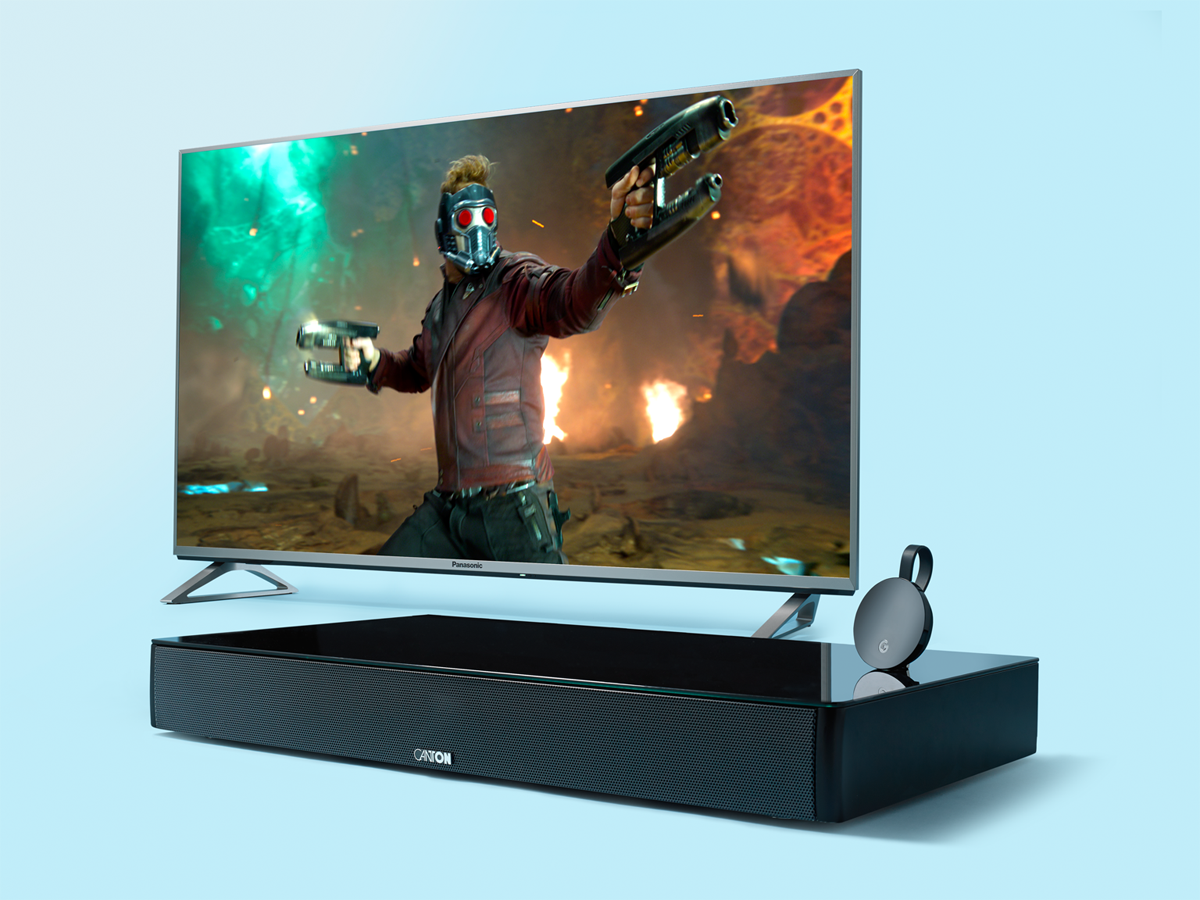 It can actually be quite hard to find a small 4K TV, not to mention one that will also handle HDR, which is why the the 40in Panasonic TX-40DX700B will be so appealing to people looking for a telly for a small lounge, spare room or bedroom.
Not all HDR is born equal, though, and while the DX700B will handle HDR signals, it lacks the contrast and outright brightness to make them truly sing.
Not that this is any way a bad picture, you understand. On the contrary, whatever you feed it is displayed with natural, balanced colours, oodles of detail and lovely, sharp edges. It's particularly adept when it comes to bright, outdoor scenes, which look realistic, organic and three-dimensional, especially when they're being streamed in 4K/HDR from Netflix or Amazon Instant Video. It's just a shame that when it's asked to reproduce a scene with both dark and light – a flaming torch in a cave for instance – the punch of the light has to be sacrificed for the dark, or vice versa if you've tweaked the settings for peak brightness.
It's that compromise that makes Horizon Zero Dawn look a little less thrilling on the Panasonic than it does on the LG 49UH668V. Here the skies can look a little over-exposed and lacking in definition, and the sunlight bouncing off a babbling brook is a little less dazzling.
But, as mentioned, the Panasonic digs up plenty of detail and renders everything very crisply, all of which makes Aloy and her mechanical adversaries look solid and lifelike. And while the input lag of 50ms in game mode isn't going to set any records, it's more than fast enough for all but the most sensitive of gamers. All told, if you can live without that extra level of HDR punch, the Panasonic is a fine choice for a compact gaming display.
It's a fairly thin design, too, making the DX700B easy to find a home for and, while the toed-in feet that act as a stand give the TV a slightly bandy-legged appearance, they also help to keep the overall footprint down a bit.
Despite the neat little design, the Panasonic's built-in speakers are perfectly reasonable, producing a solid, relatively full-bodied sound by flatscreen standards, but one that doesn't muffle voices. As always, you'd be wise to add a soundbar or soundbase if you can, but it's no disaster if you can't.
Mozilla's Firefox OS takes care of the software side and is a perfectly pleasant, stripped-back and intuitive way to interact with your TV. It's just a shame that Panasonic's own menus (for settings and the like) are rather ugly and cluttered.
But that's nit-picking really, and the Panasonic is overall a very likeable little TV. Just bear in mind that you can do better if you're prepared to spend more (on a Samsung UE43KS7500) or buy bigger (the LG 49UH668V).
Stuff says ✭✭✭✭✩
A good option if you're looking for a more compact 4K telly, but don't buy it for HDR
Tech specs:
Screen size: 40in (also available in 50in, 58in) • Display type: LCD with local-dimming LED backlight • Resolution: 3840×2160 • HDR: yes • Colour depth: 8-bit • Input lag in game mode: 50ms • Speaker power: 20W • Operating system: Mozilla Firefox OS • Connections: HDMI (x3), optical out, USB (x3), headphone, ethernet, Wi-Fi • Tuners: Freeview • Key streaming services: Netflix, Amazon, BBC iPlayer, ITV Player, All 4, Demand 5, YouTube • Dimensions and weight: 56x90x20cm/12.5kg with stand, 51x90x4cm/11.5kg without
Pictured with:
Philips 49PUS6401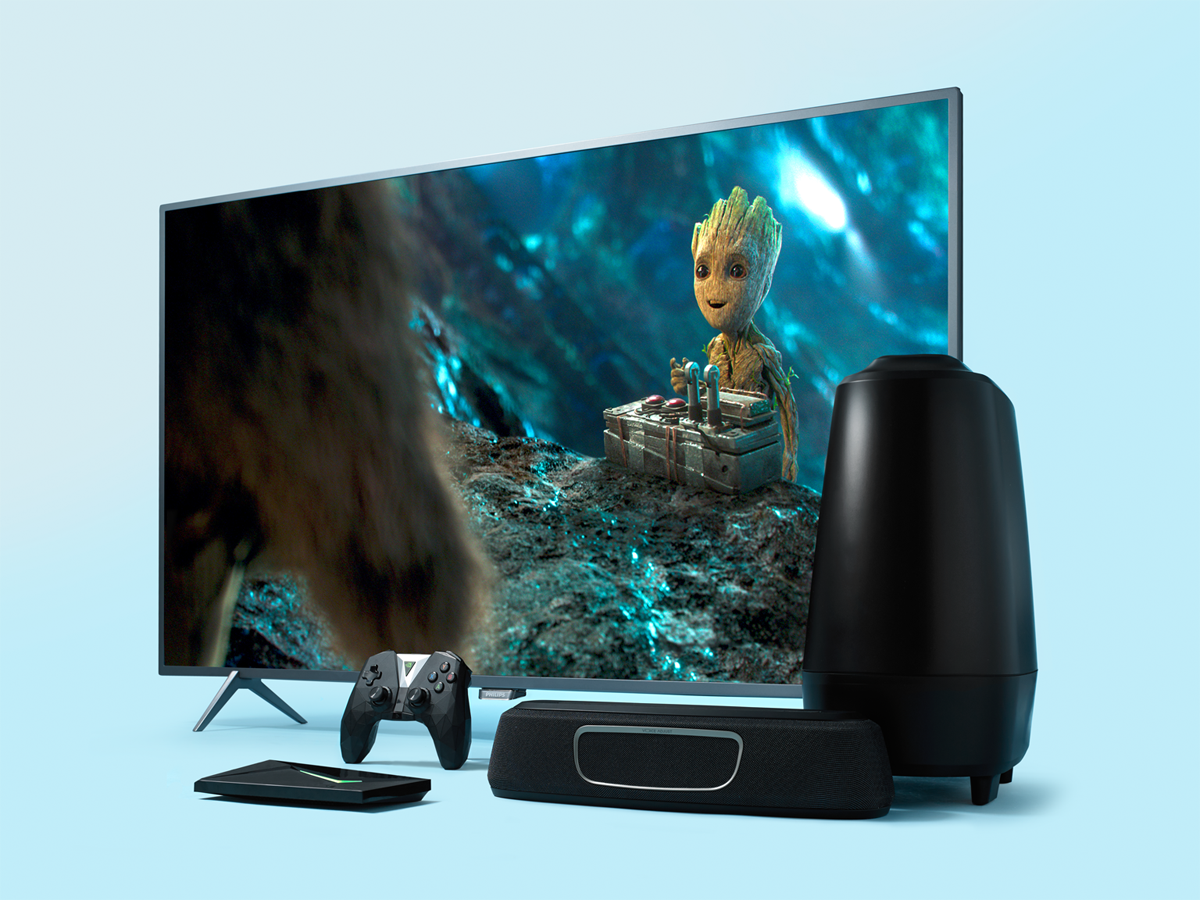 Thought the LG looked spec-tacular for the money? How about the same headline figures and features, but with Ambilight thrown into the bargain as well? Yeah, thought that would get you going.
Wait, what do you mean you don't know what Ambilight is? Ok, refresher time: Ambilight is a unique Philips technology that involves strips of light that are built into a TV's edges and project colours on to the wall behind, generally as an extension to the onscreen action.
It sounds like a gimmick, to be sure, but pick the right setting ('relaxed', if you ask me) and the effect isn't just beautiful, it also has a way of making the images on the TV deeper and more dramatic. In short, it's a cool thing.
Which is good, because in practically every other way the Philips 49PUS6401 is outshone (sorry) by the LG 49UH668V.
Which isn't at all to say that this is a bad telly. On the contrary, it produces a very insightful picture. Obviously it's at its best when fed 4K, but it makes the best of practically every type of source, digging up lots of detail.
It's got a vibrant, vivid colour palette, too. True, it's not the last word in neutrality or realism, but if you like your colours lush and don't mind a touch of over-saturation, you'll appreciate the 49PUS6401's approach.
But at the same time this is an 8-bit panel that falls short of the contrast capabilities of the LG, which means its colours are a little less subtle and it struggles to make the most of HDR signals. Play Horizon Zero Dawn on this set and the image is that bit flatter and less dynamic, appearing a little washed-out in comparison to the LG.
View the TV in isolation, though, and you're not going to find a huge amount to grumble about – you might just wonder about all of the fuss around HDR.
One neat feature of the Philips 49PUS6401 is that it's powered by Android 6.0 Marshmallow, which means it's rather like having an Nvidia Shield built-in (although the Shield has now been upgraded to Nougat), which also means it's essentially got a Chromecast built-in, so you can throw (OK, 'cast') video from your phone to your screen like a multimedia ninja.
Android TV obviously carries plenty of its own apps, too, including Netflix, Amazon Instant Video and most of the usual TV catch-up suspects, so you're going to have no shortage of things to watch. And while the sound is a bit thin, even in this company, it's also clear and perfectly passable if you're not able to add a soundbar or soundbase.
All told, this is a decent but unspectacular option if you're in the market for a budget 4K screen. Unless, that is, you're drawn in by the Ambilight. And who could blame you if you were?
Stuff says ✭✭✭✭✩
A fairly average performer, but one that's elevated by that sweet, sweet Ambilight
Tech specs:
Screen size: 49in (also available in 43in, 55in) • Display type: LCD with local-dimming LED backlight • Resolution: 3840×2160 • HDR: yes • Colour depth: 8-bit • Input lag in game mode: 30ms • Speaker power: 20W • Operating system: Android 6.0 Marshmallow • Connections: HDMI (x4), optical out, USB (x3), headphone, ethernet, Wi-Fi • Tuners: Freeview, satellite • Key streaming services: Netflix, Amazon, NowTV, BBC iPlayer, YouTube, Google Play Movies & TV • Dimensions and weight: 70x110x21cm/11.3kg with stand, 65x110x8cm/11kg without
Pictured with:
Polk Audio MagniFi Mini and Nvidia Shield