Samsung MV800 Multiview camera unveiled
If contortion is top of your list of traits in compact cameras, you're in luck as this screen is a flip-up one-of-a-kind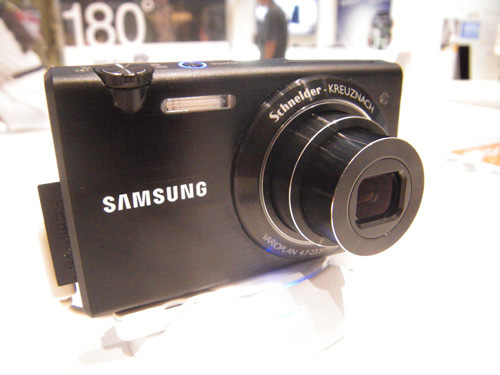 Samsung has revealed its new compact 16.1MP camera, the only of its kind to feature a flip-up 3in touchscreen display. The snapper itself is light and attractive with a 26mm wide-angle lens and 5x optical zoom.
The most exciting part is the screen. Not only does it flip a full 180 degrees for shooting at different angles (and even features dual shutter buttons for comfort) – the touchscreen menus include picture-in-picture, 14 Smart Filters (like cartoon and waterpaint), Funny Face (like the distortion Apple has been using for big laughs for a while), and even Beauty Shot for those who want themselves looking their best.
Expect to pay around £250 for a mid-September release.
Also
Samsung Galaxy Tab 7.7 hands-on
Philips outs trio of Android speaker docks
Sharp unveils 8K4K Super Hi-Vision LCD TV