Revamped Polestar 2 en-route with new motors and other upgrades
Same wheels, new look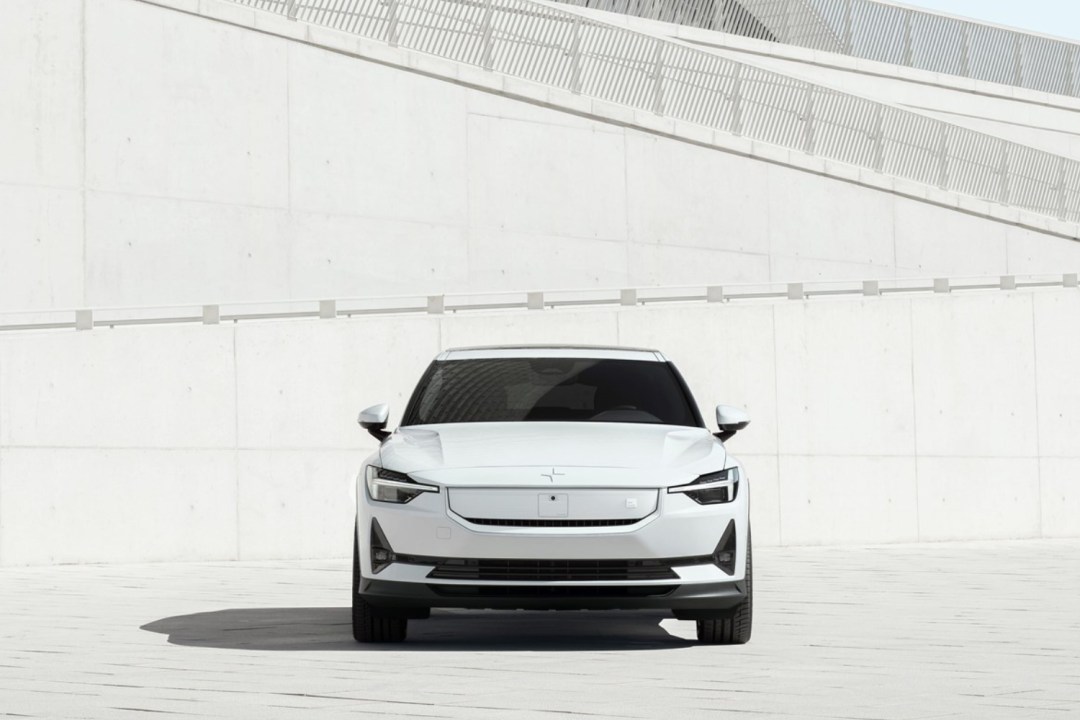 While many EV drivers are looking forward to the Polestar 3 release this year, it seems the automaker isn't done with its existing cars. Later this year, a revamped Polestar 2 will arrive, boasting a refined design and some major changes under the hood.
Perhaps most noticeably different is the new model's refined design. This revamped Polestar 2 borrows the more curved front-end of the upcoming 3, replacing the stark lines from the existing edition. Drivers will also notice the SmartZone in place of a grille. This Polestar-created bit of kit packs LiDAR sensors and cameras for more equipped driver-assistance features.
But some of the biggest changes come under the hood… well, frunk. Inside the revamped Polestar 2, you'll find a new 220kW real-wheel drive motor with 490Nm of torque. This is up from the standard 170kW/300Nm motor from the current model. All of this results in a 6.2 seconds 0-60mph – which is a rather impressive speed. Similarly to the current configurations, drivers can upgrade to a 310kW/740Nm dual-motor, or the 35kW performance pack. Simply put, you can spec this EV to a 4.3 seconds 0-60.
Just as important, the range is getting a big boost. The new standard range option promises 312 miles of range, while the long-range edition reckons it can squeeze out just under 400 miles. This is a solid leap from the 290/340 stats from the current car. It's unclear if the new Polestar 2 packs a bigger battery, or optimises power to spread the juice out for the extra miles.
Polestar's latest additions tickle your fancy? This revamped Polestar 2 is available to pre-order online now with a £1000 deposit. The set of wheels will actually sell from £44950. You can expect first deliveries at the end of 2023, although this may slip into 2024. While this upgraded vehicle packs some solid improvements, it doesn't fix any of the grievances with the existing car. We reviewed the current Polestar 2 and gave it four stars out of five.