This £1000 carbon balance bike will make your kid faster
Albeit mostly in the 'getting away from bikejackers' discipline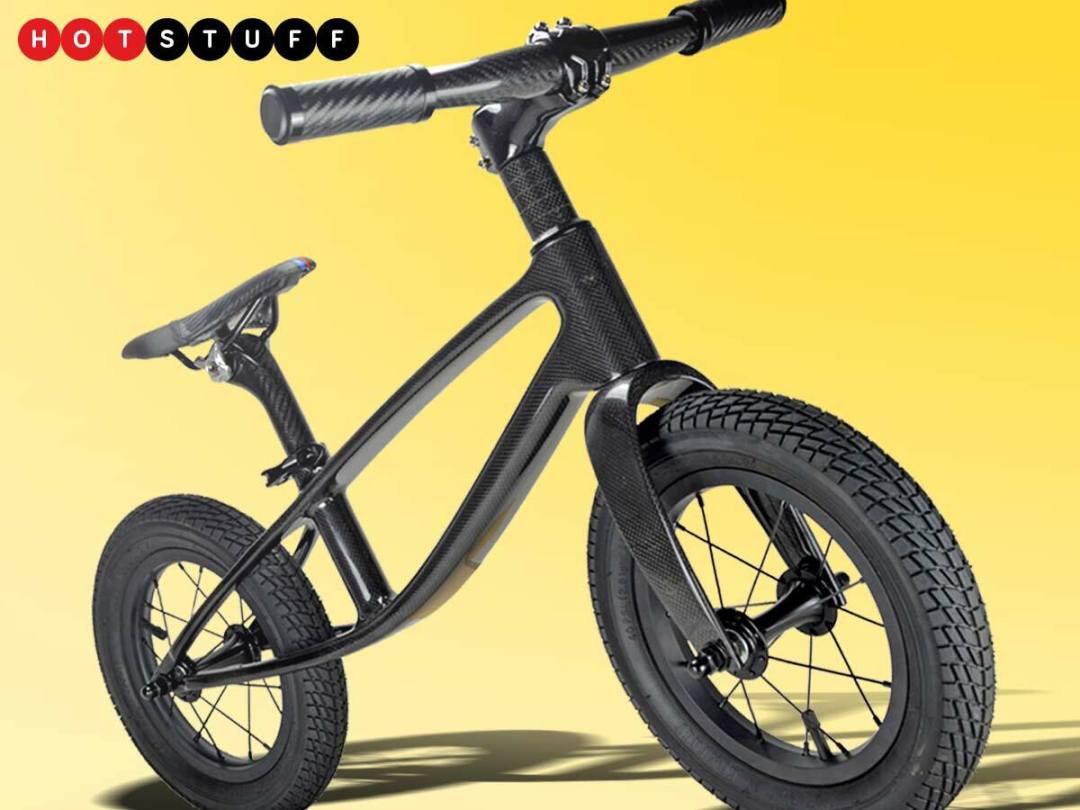 How much? None of my children are getting a bike that expensive.
That's because your 'children' are a saggy Sony Aibo with shot motors and a Homer Robosapien.
You've always envied my Aibo.
I just think it needs looking after as a future museum piece. Not dressed up in lace for your weird Victorian photoshoots.
My Instagram numbers are off the chart.
Be that as it may. Were you actually – heaven forfend – in charge of something more lively than your imaginary menagerie, then you might find yourself curiously drawn to getting them this superlight carbon fibre balance bike.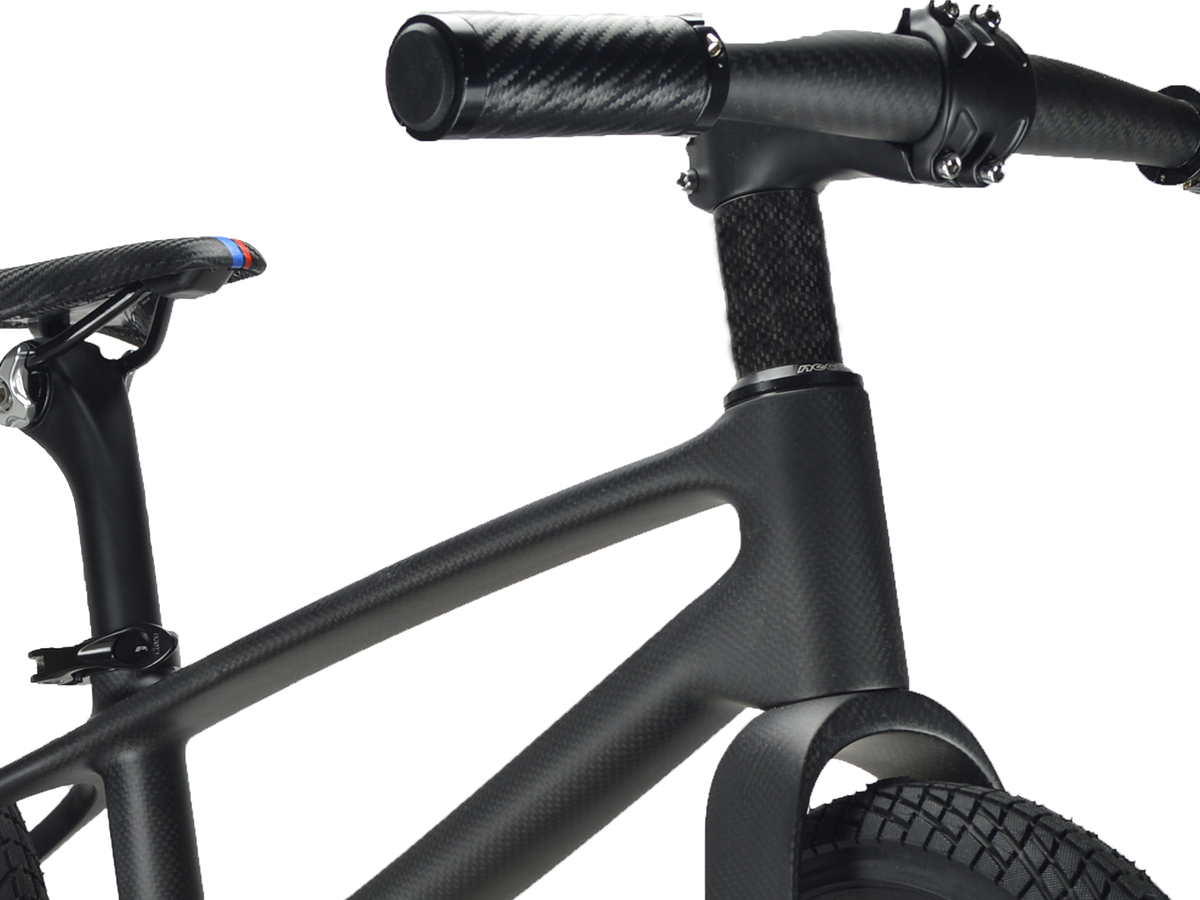 What, so as to shave seconds off the school run?
Nope, because as any parental unit will report, the ratio of rider riding to guardian portage is about 1 to 5.
If you're going to be carrying the thing most of the time – along with the helmet, the pads, the follow-me drone, the first aid kit and 200 Cadbury Animal bars – you'll be glad that the Kiddimoto Karbon weighs just 3kg. And, actually, '£1000' is a bit of an exaggeration. It's £999.99, in either matt or gloss carbon.