Philips Hue Go is a more portable variety of smart bulb
Want to take your custom lighting scheme out and about? Well, now you can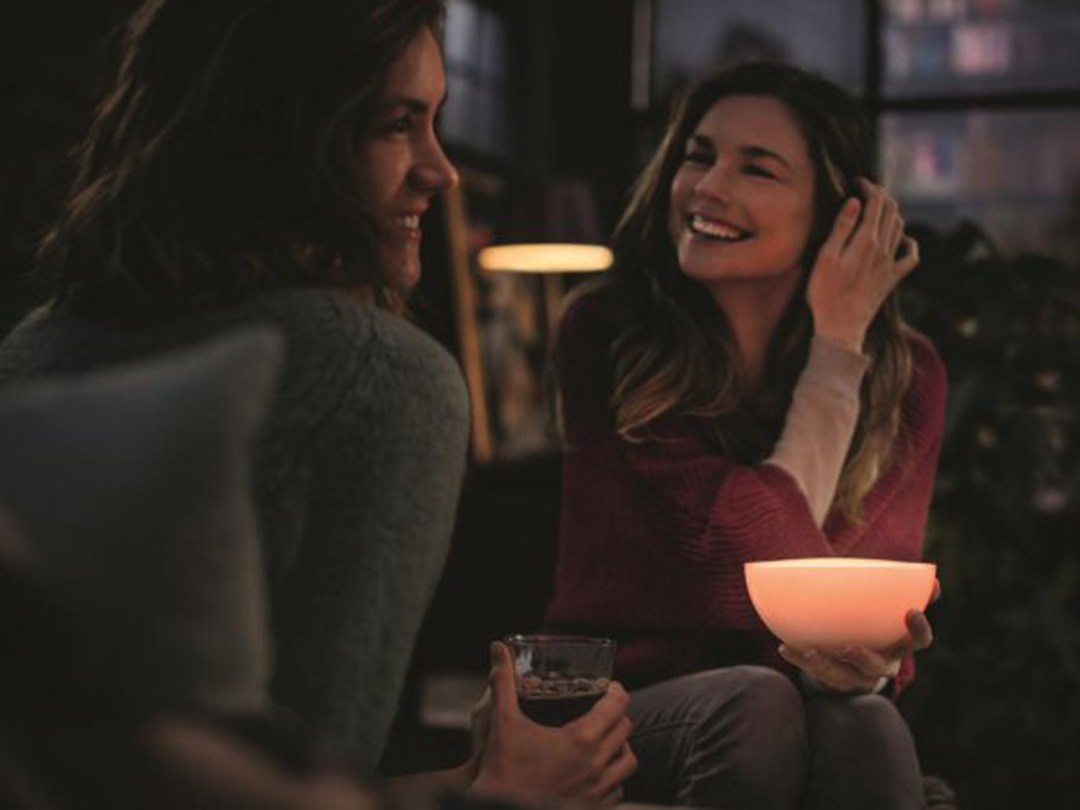 Philips' Hue smart lighting system has just gone mobile. The company this week unveiled the Hue Go, a portable, customisable LED lamp that isn't tethered to a wall socket.
A battery inside the Hue Go gives it a reported three hours of on-the-go use per charge, but other than that it works in a very similar way to existing Hue bulbs and lamps. Using an app or your smartphone or tablet – either the official Philips-made one or one of hundreds of compatible third-party apps now available – you can control the lamp's colour to an almost insane degree.
If your phone isn't to hand, there's a manual switch that flicks the Hue Go to one of five preset modes: Cozy Candle; Sunday Coffee; Meditation; Enchanted Forest; or Night Adventure. All of which sound incredibly awesome. As the image above illustrates, you can look pretty incredible at dimly-lit parties by holding the Hue Go on your lap, thereby giving your face the soft, warm under-lighting it deserves.
The Hue Go is launching in May 2015, priced at around US$100 (£65). In the meantime, light up your life by watching our CES 2015 interview with George Yianni, the man behind Hue.
UPDATE 02/04/15: We've just got word from Philips that the Hue Go will go on sale in the UK from today, priced at £79.99. It can be purchased from Amazon, Apple Stores and John Lewis. It will arrive in Europe and the US in May.
[Source: Engadget]