OVERLOAD is the Descent revival you've been waiting for
Revival Productions are getting the band back together for 6-DOF shooter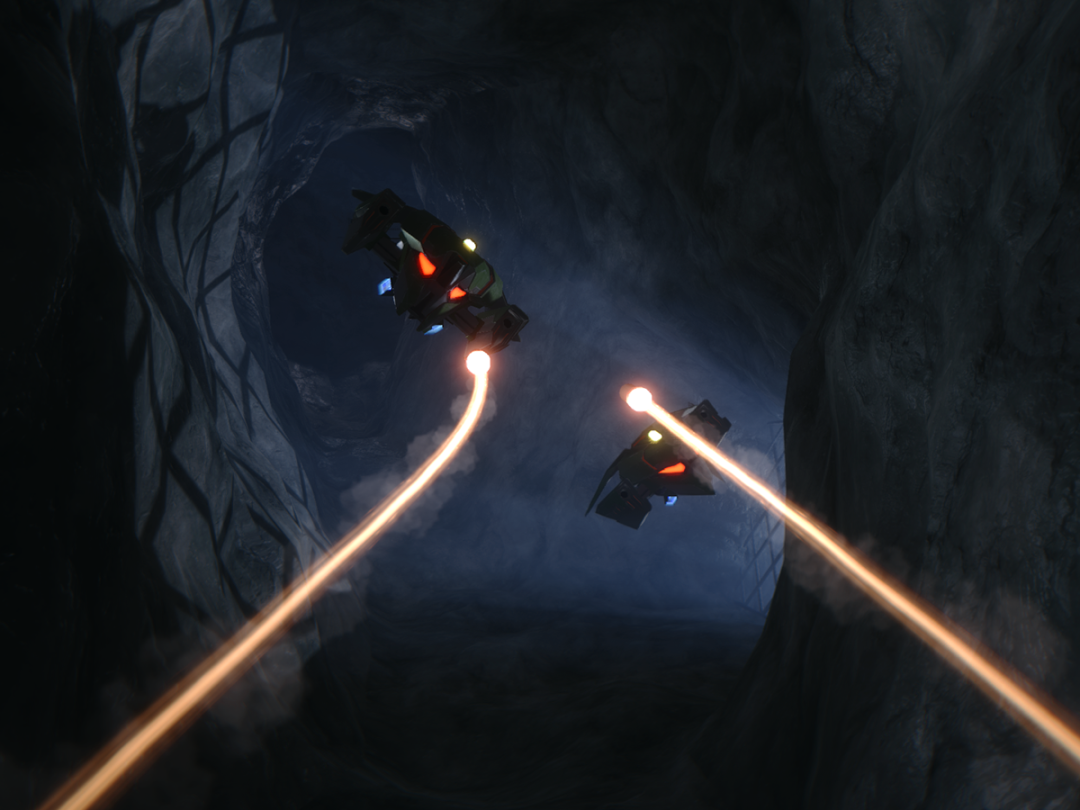 When forward, backward, left and right simply aren't enough, add up and down. It made Descent the first shooter with six degrees of freedom, and now it's back – sort of.
OVERLOAD (Caps lock required, apparently) is a spiritual successor that just launched on Kickstarter. It wants to take the freedom of movement, claustrophobic tunnels and hectic action from the original games and update it with modern graphics.
It's a genre that hasn't seen much action in the last decade, but Descent creators Matt Toschlog and Mike Kulas think the time is right to bring it back. They are at the helm of the project, with Descent 3 level designer Luke Schneider and several other ex-Parallax developers also on board to give OVERLOAD plenty of production pedigree.
The early alpha gameplay footage looks suitably Descent-like, complete with angry flying robots, dark tunnels lit up by rocket shells and explosions, and the trademark free range of movement. 
The Kickstarter campaign aims to finish the game, delivering a 15 level single-player campaign filled with over a dozen robot enemies, three 'massive' bosses and 12 upgradeable weapons.
Story details are being kept for later, but the plot is being penned by the writer of FreeSpace 2. Expect fully customisable joystick controls, as well as gamepad and mouse & keyboard support.
The developers are aiming for a March 2017 release, and hope to launch on Xbox One and PS4 as well as PC if the Kickstarter campaign proves to be a success.
We'll have to wait and see if gamers are itching for free-form shooting enough to meet the lofty $300,000 Kickstarter goal.