The Festo BionicOpter is the pet robot dragonfly you've been waiting for
This flying drone is inspired by the flight of insects – ornithopters, here we come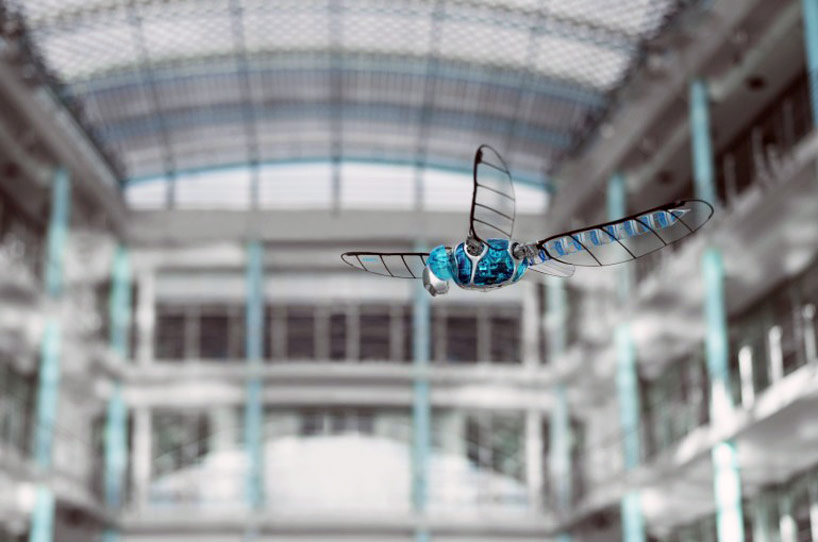 Inspired by the flight of a dragonfly, robotics company Festo has unveiled the BionicOpter, a flying robot model capable of more flight conditions than a plane, glider and helicopter all together.
As shown in the video below, the BionicOpter, like its real-life counterpart, can fly in all directions, hover in mid-air, and glide without beating its wings.
Measuring 44cm long from top to tail, the body weighs just 175g, with each of the four wings being constructed from super-lightweight carbon fibre frame and polyester membrane, forming a 63cm total wingspan.
What really makes the wings lifelike, however, is that each is built with amplitude controllers, meaning they can operate independently of the other three – allowing for the tight manoeuvring that mimics a dragonfly's natural flight movement. They can also each independently be twisted up to 90 degrees from the horizontal axis, meaning it can cope with cramped spaces easily.
Designed to be used both indoors and outside, the BionicOpter – like the Parrot AR Drone – can also be controlled via a smartphone. We can't wait to tease our pets and show off to those pesky kite-flying kids with this absolutely beautiful robot companion.