Nikon reveals four new Coolpix cameras
Nikon will be releasing four new Coolpix cameras, including the Android-powered S800c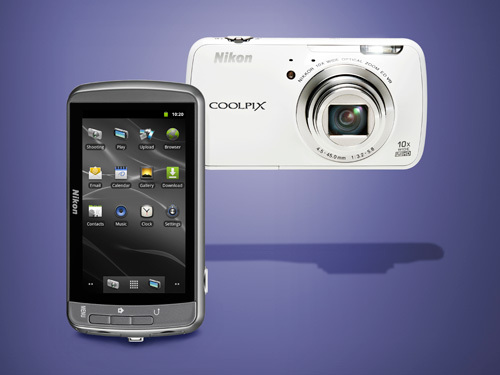 Nikon has let the cat out the bag with four new Coolpix cameras.
First up is the S800c, an Android-powered compact camera that lets you download applications from Google Play – Instagram, for example – to enhance and share your photos with the world. Other highlights include Wi-Fi connectivity, a 16MP CMOS sensor and a 3.5in OLED display.
The Coolpix S6400 is an ultra-thin compact camera with a 3in touch screen display to make navigating the menus a little easier. It's also got a 16MP camera, a number of photo filters to enhance your images and a 12x optical zoom .
Those of you with smaller pockets will probably be most interested in the credit card-sized S01. Coming in a number of bright colours, the little Nikon boasts a 2.5in touch screen, 3x zoom and a 10.1MP CCD sensor to fill up its 7.38GB of internal storage space.
The top-end Nikon P7700 – leaked yesterday – rounds off the range, with a 12MP CMOS sensor, 7.1x optical zoom, full 1080p HD recording and a vari-angle LCD monitor for snapping images at awkward angles.
Pricing starts at £150 for the Coolpix S01, £230 for the S6400, £380 for the S800c and £500 for the Coolpix P7700. All are due to hit the shops in late September.
[via Nikon]
You may also like
iPhone prototype with "Death Star" logo appears on eBay
Nokia hints at PureView Windows Phone in coming weeks
Icon – Bentley Continental GT Speed