Nikon 1 J5 combines retro shell with high-end features
New 4K snapper brings its '70s-style game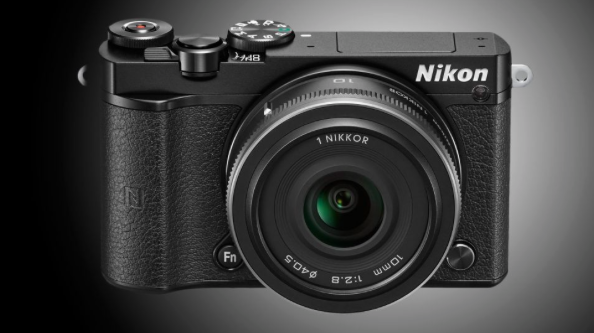 Nikon's new 1 series shooter would look perfectly at home in your granddad's shoebox, surrounded by rolls of that weird black stuff he always talks about, from 'back in the day'.
But the tech on the Japanese manufacturer's latest camera is anything but old-school.
Sense and sensor-ability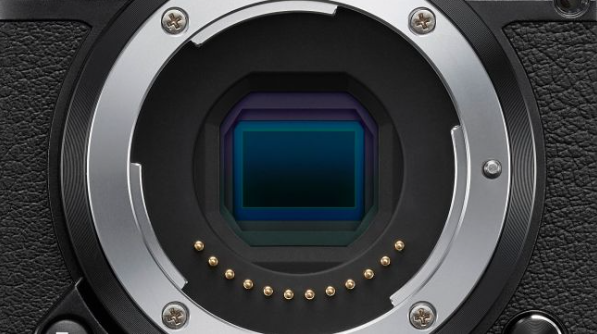 Packing Nikon's first ever 4K video offering (though at a fairly low 15fps), the J5 also offers a full HD recording option at 60fps, alongside 20.8MP stills. Throw in a tilting touch-screen (a first for the 1 series) complete with selfie mode, Wi-Fi and NFC connectivity and in-camera time-lapse options, and you'll soon be tossing out gramps' vintage snapper.
That said, the J5 isn't going to compete with larger compact system cameras. Sure, it's mirrorless, but relying on a lowly 1-inch sensor, even with ISO up to 12,800, would almost certainly see the new 1 come off worse for wear against the likes of Sony's A600 in anything but perfect lighting.
Nikon, though, knows a thing or two about cameras. Opting for a smaller sensor means the J5 can take the fight to high-end point-and-shoots, with a slender body and dinkier lenses making it perfectly pocketable.
That, together with the silver-and-black styling synonymous with the 1 series, should turn the new compact into a viable option for fashion-conscious paps who don't have time for bags and, you know, slightly larger things.
Get your tilt on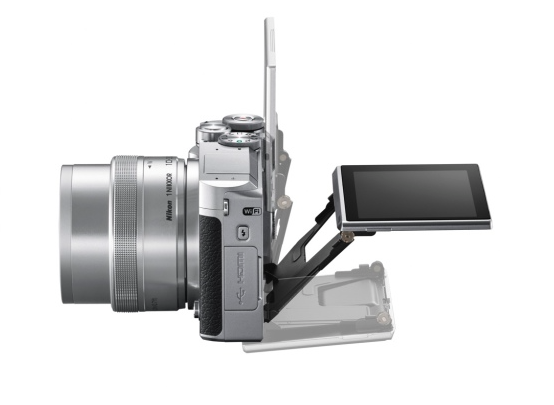 What else does the J5 bring to the table? Like a toddler after a bag of Skittles, it offers a frenetic 60fps burst mode (20fps with continuous autofocus), as well as a super-fast hybrid focusing system (combining 171 autofocus points and 105 phase-detection points).
There's no word as yet on whether the NFC and Wi-Fi options will allow the J5 to communicate with smartphones for iPhone-aping Instagram snaps, but the tilting screen alone should appeal to selfie-stick toters around the world.
Cram all of that into a cam with simplified mode dials, meaning much less menu-diving than on previous models, and a refined grip design and you've got yourself a bona-fide camera about town.
Whether the J5 can compete with high-end compacts like the Fuji X30 will only become clear when it's released on April 30. Prices start at £430 with a 10-30mm lens.