Next year's Porsche Panamera has the coolest rear wing you'll ever see
Oh, and the rest of it's not too bad either, we suppose
The Panamera… that's an ugly brute isn't it?
You could say that. Porsche's luxurious, sporting saloon had the same sort of Marmite effect on its audience as the bulbous Cayenne SUV: you either loved it or wanted to pelt it with rotten eggs. Fortunately for the German manufacturer, it was largely excellent in all other departments.
Both the 3.6-litre V6 petrol and 3.0-litre V6 diesel engines offered blistering performance, the S E-Hybrid managed to pound the motorways and cleverly creep around town on electricity alone, while the potent GTS could sprint from 0-62mph in 4.4 seconds.
Not bad for a 5-meter-long luxury barge, eh?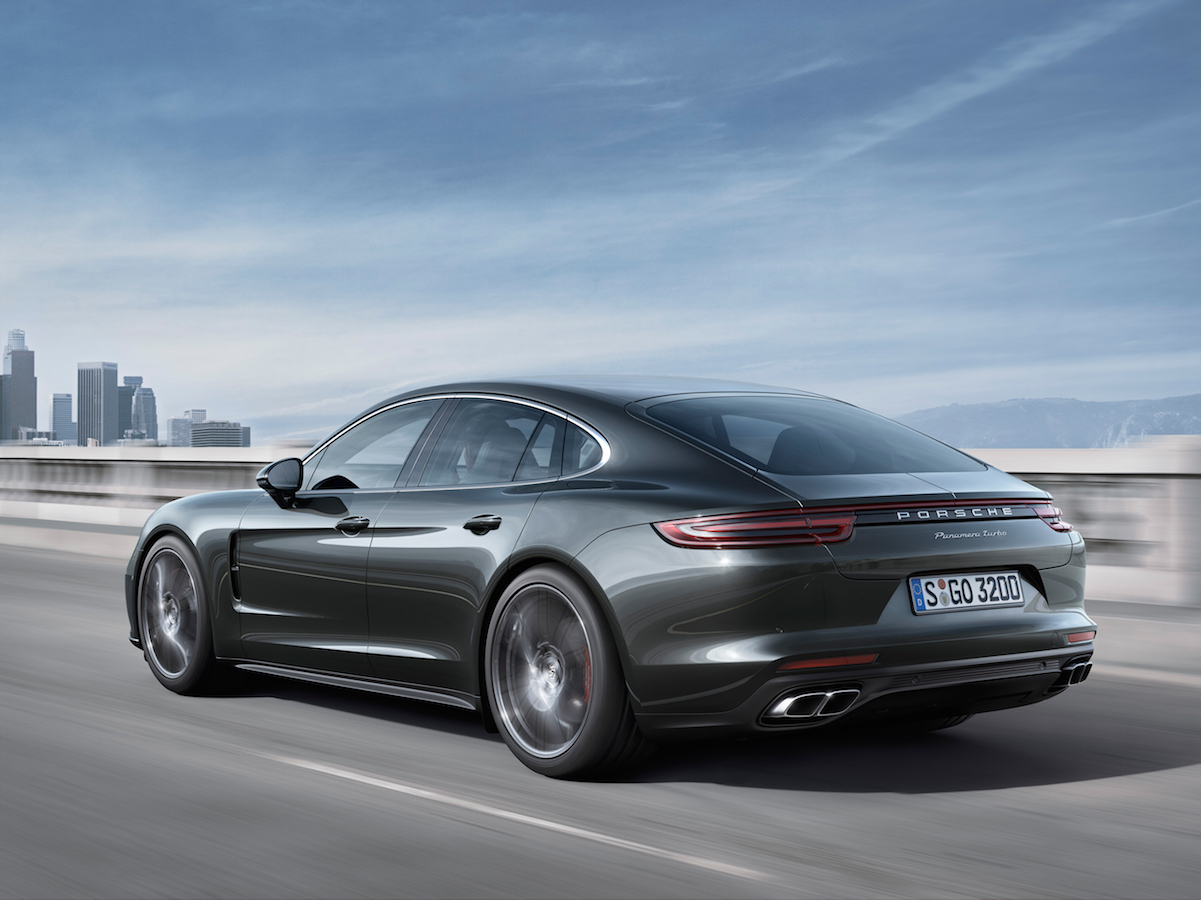 So what's changed?
There's plenty to get excited about. While the 2017 model is no Da Vinci painting, it's a damn sight more appealing than previous offerings.
Designers have scrapped the awkward rear of old and replaced it with a shapely bumper and wrap-around light cluster that's heavily influenced by the new 911.
The front isn't too shabby either, with more aggressive air intakes and smart LED lighting. More pronounced bulges and creases hint at its performance potential, too.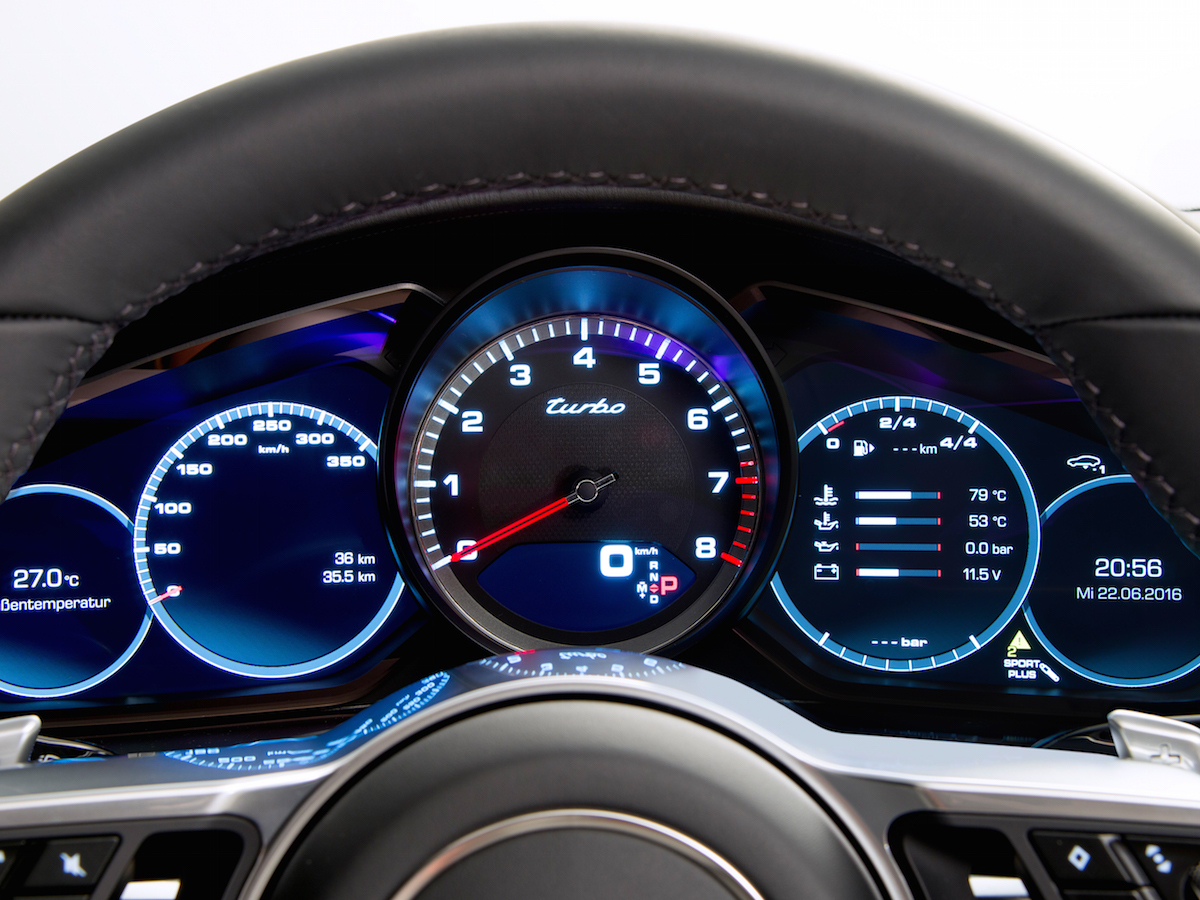 Pah! Sports car, schmorts car…
Don't write it off just yet, as the most powerful 4.0-litre Turbo model delivers a beefy 542bhp and 770Nm of torque. That's enough power to rip your head clean off, and it means the 0-62mph dash is complete in 3.6 seconds, when the Sports Chrono pack is added. It can also lap the 'Ring in the same time as an old Porsche 911 Turbo.
A smaller 2.9-litre twin-turbo V6 is also available, but it's more powerful than its predecessor. The 4S Diesel model, in fact, may well be the fastest diesel car in the world.
Throw in a top speed of 177mph and a fuel consumption figure of 41.5mpg sound, and you've got yourself a car that'll get petrol heads drooling.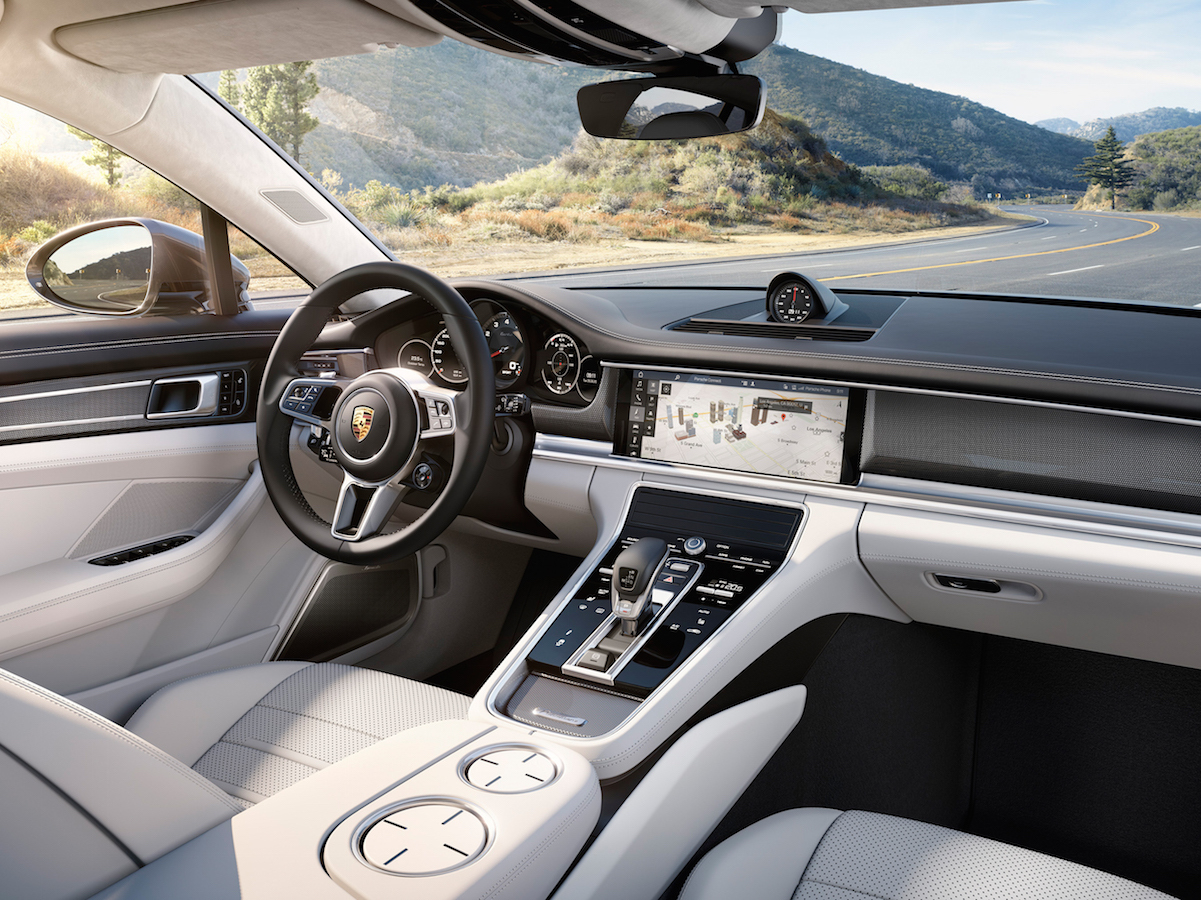 Cool but what's it like on the inside?
Quite stunning, actually. The dials have been replaced by two seven-inch displays, plus there's a 12.3-inch touchscreen infotainment system that boasts Apply CarPlay integration and the latest web-enabled sat-nav system.
Expect swathes of leather, lots of head and leg room, as well as premium sound systems and neat touch screen surfaces that control air conditioning and the like.
So, this rear wing. What's so special about it?
It's as if Tony Stark was called in to do a spot of consultancy work, because the folding mechanism on the Turbo model is bordering on the ridiculous.
Rather than simply poking out of its resting place, the aerofoil structure reveals itself and then splits into two sections, with a third rising from the rear to complete the process.
Why?
For packaging reasons, mainly, but also because it looks the business when it automatically deploys at 80mph to increase downforce.
How much will it cost?
A lot of money. Prices are expected to start at around £88,700 for the 4S model and the diesel will cost around £91,788. Expect to part with £113,075 for the full-fat Turbo model.
Porsche will also reveal a couple of hybrid models in the near future. These will likely boast increasing performance figures, with a hot version pinching tech from the 918 Spyder and a more city-friendly model favouring all-electric range and reduced emissions over power.
Time to start saving…