New issue of Stuff out now
Greener gadgets and cleaner cars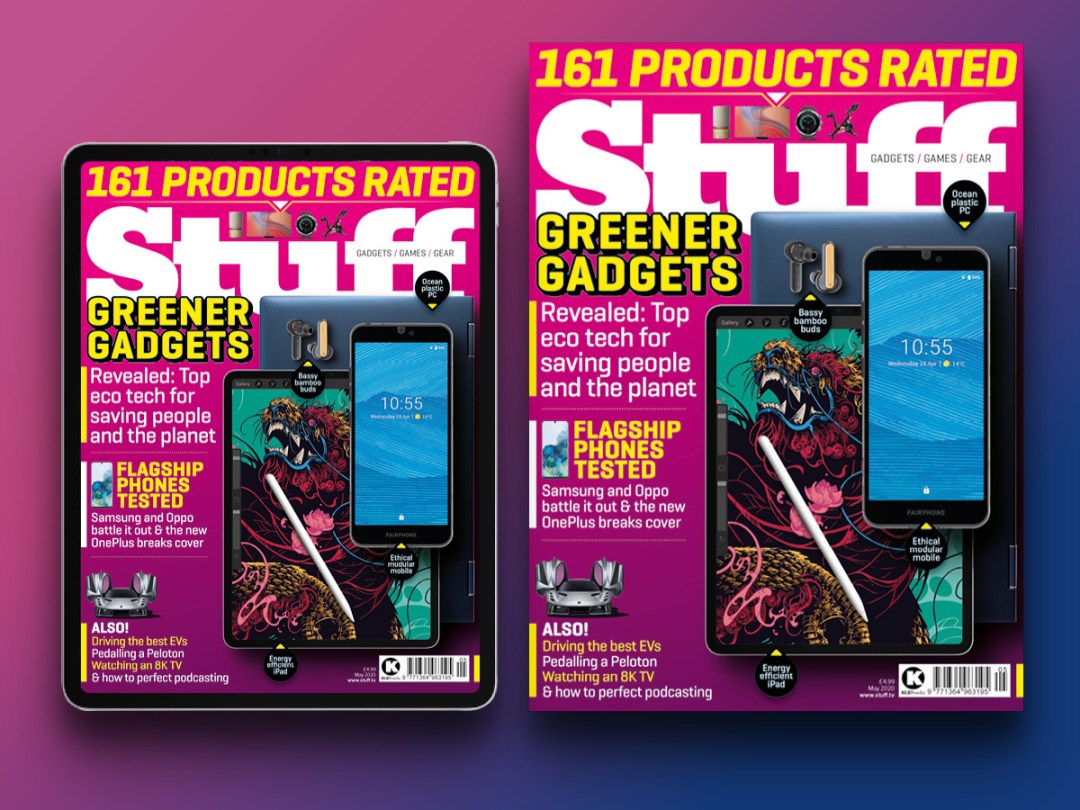 The new issue of Stuff magazine is out now and we've donned our Captain Planet pants to bring you the latest green gadgets tasked with saving people and the planet.
We appreciate times are tough during the lockdown, so we've extended our subscription special offer of your first three issues for a fiver.
Choose between the print edition delivered direct to your door with free postage + packing, or the digital edition sent direct to your device.
And if you'd rather dip your toe in tech first, single issues are available in print or digital format too – it's entirely up to you.
NEW STUFF: Mean, green, driving machines
Elsewhere in this issue, we continue the green theme with a special report on the most exciting electric vehicles of 2020, along with how you can get behind the wheel of these battery-powered go-karts for far less than you might think.
In Hot Stuff we report on the return of OnePlus, Apple turning its iPad into a proper laptop at last, Huawei's all-screen P40, and the best TV shows to stream over the next month.
NEW STUFF: 5G, 8K and your impending death on Doom
We size-up the Samsung S20 5G and reveal why it's threatening to take top spot in our smartphone top 10. Argue the (albeit flimsy) case for shelling out £8k on an 8K TV, and place our figgity posterior on a connected Peloton to keep fit during lockdown.
When your bum is back on the sofa, we've got the lowdown on the latest video games to while away the time, including the utter savagery of Doom Eternal.
NEW STUFF: A message from the team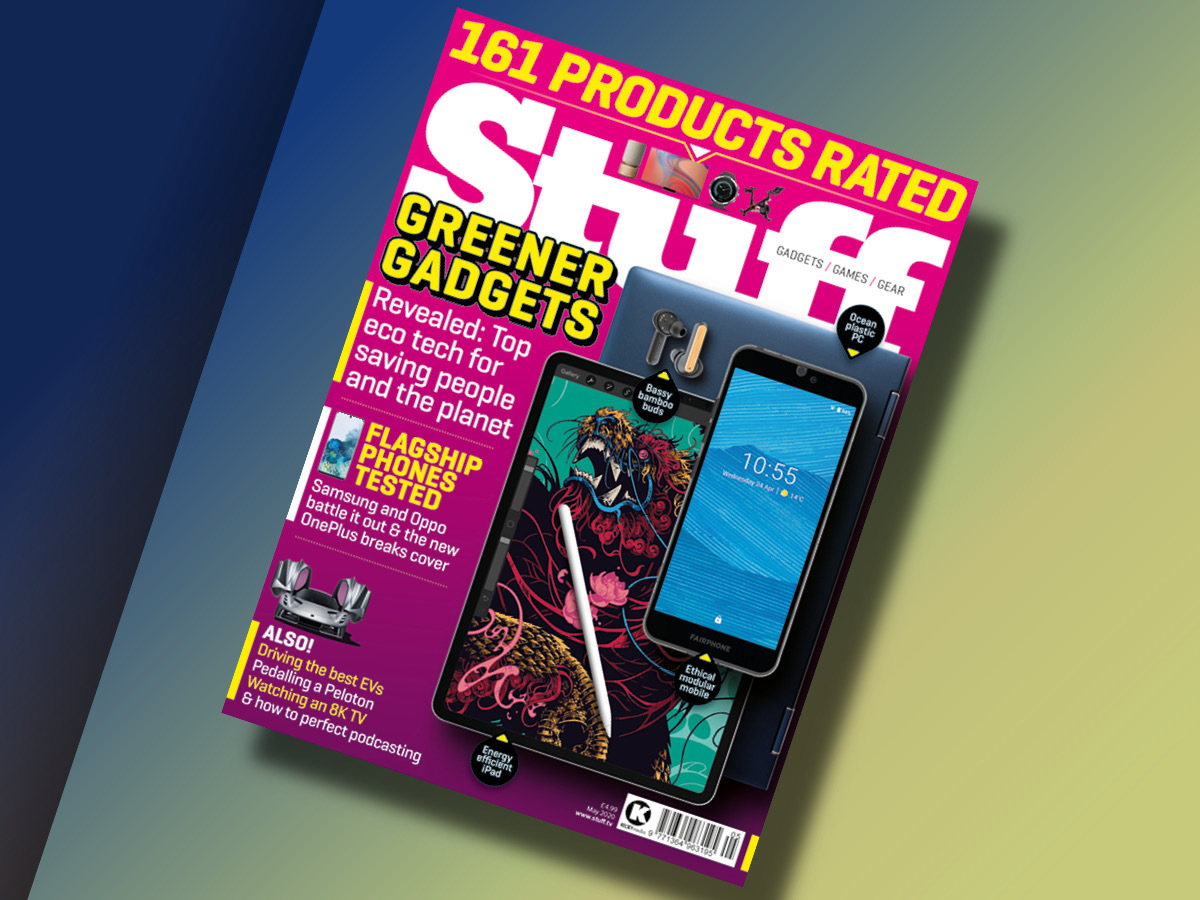 Subscribing to Stuff costs less per month than a posh coffee and lasts far longer. Magazines need your support more than ever right now if you want them to survive, so we're grateful for any and all support. We'll stop now. Before we well up. It's hayfever.