New iPod colours leak via iTunes 12.2, likely to release this month
Looks like Apple accidentally spoiled this one: the iPod line isn't dead yet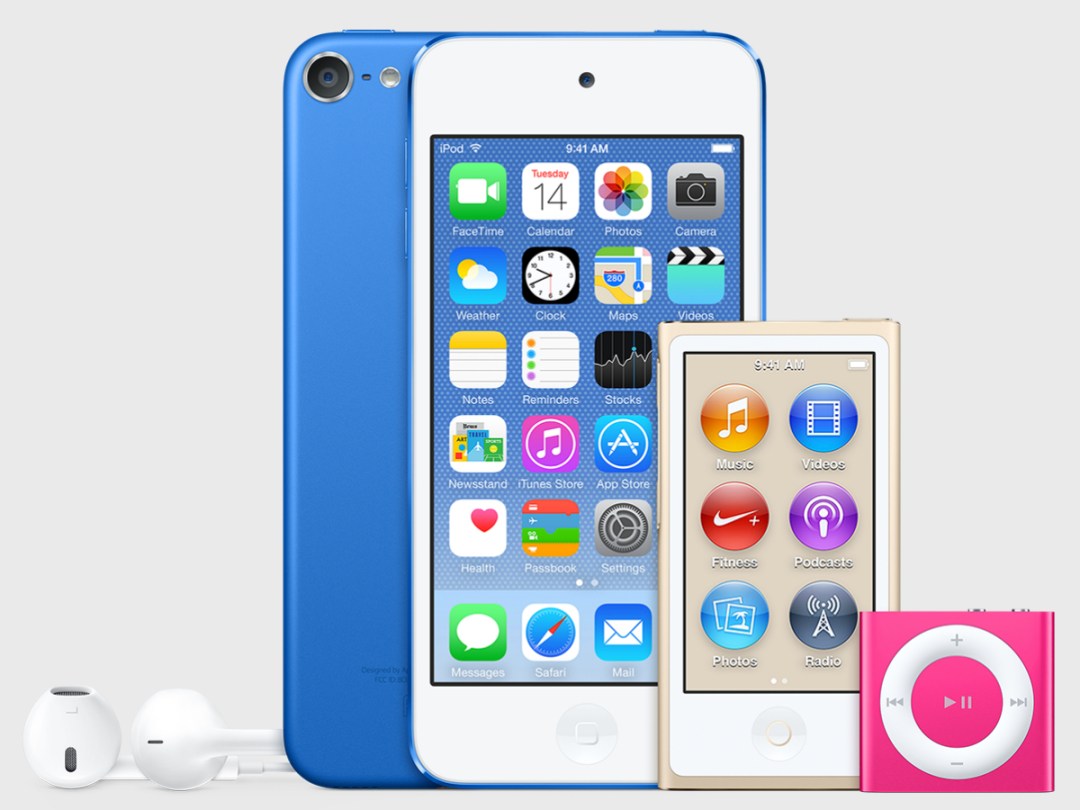 The iPod used to be Apple's top portable device, but as the iPhone caught fire, the company's dedicated media players just don't have the same appeal anymore. But while the line has been pared down (farewell, iPod Classic), it's not ending anytime soon.
In fact, it appears that Apple is about to lightly refresh the line with new colour options in the very near future. With this week's release of iTunes 12.2 installed, connecting any new iPod to your computer pulls up the above image, showing the fresh colours.
We see a deeper blue iPod Touch, a gold iPod Nano, and a darker pink iPod Shuffle in the image, showing a bit of variety for the colour pool. Additionally, 9to5Mac was able to pull up images within iTunes that show all three iPod models available in all three colour options. Note that the iPod Touch doesn't seem to have the loop connector for the optional wristband, as seen on the current model.
While this pre-release image would seem to be available mistakenly early in iTunes, Apple typically is rather meticulous with its marketing efforts – which is why the "Tuesday 14" seen on the calendar icon makes a 14 July release seem quite likely. 9to5Mac reports that Apple Stores appear to be running low on current stock of iPod Nano and Touch devices, so an imminent release seems feasible.
And AppleInsider points out that the images don't show the iPod touch running this autumn's iOS 9, but rather the current iOS 8, which suggests that the assumed timing makes sense. Hopefully there's more to the update than just couple of new visual options, but we may find out in a couple weeks if the speculation holds true.
[Sources: AppleInsider, 9to5Mac]