Microsoft's 40in Surface LED table becomes the PixelSense
The Surface lives! No, not the one from yesterday, the touchscreen table whose name Microsoft borrowed for its new tablet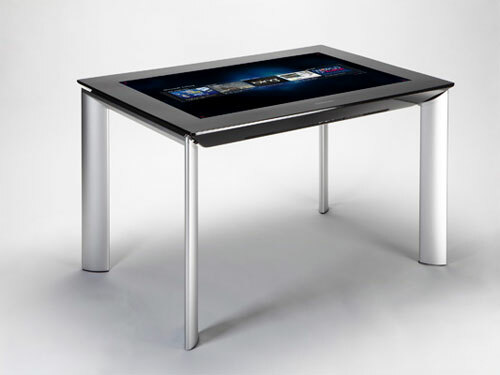 With the arrival of the Windows 8 Surface tablets yesterday, Microsoft's original Surface hasn't been consigned to the tech scrapheap.
In fact the 40in, Samsung-built LED table, which is one of the geekiest desks you can buy, lives on under a new name – the SUR40 with PixelSense. What's PixelSense? It's the name of the clever tech that allows the SUR40 to recognise fingers, hands and other objects on the touchscreen display making it – in theory – a good collaboration gadget.
So if you've got a spare £7,000 lying around and you need a table to put your iPad – we mean Surface – on of an evening, you'll be glad to know this gigantic touchscreen is still available to buy.
[via TechCrunch]
You might also like
Microsoft Surface tablet computers announced
New video! Mark Cavendish talks to Stuff and poses for our July Olympic special