Is Microsoft making a modular Windows Phone handset?
Smartphones will be taking a leaf out of Lego's book before long if Microsoft has its way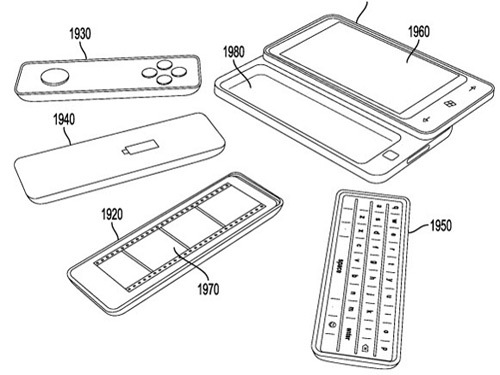 Smartphone manufacturers like added extras – the Sony Ericsson Xperia Play's gaming pad, slide-out QWERTY keyboards and, well, pretty much anything you can dream up for the iPhone. But it looks like Microsoft might be making our decision between work features and play features a bit easier if this patent application is anything to go by.
If we ever see a Microsoft-made Windows Phone handset, it could be a modular superphone with detachable secondary display, keyboard, gaming pad and extra battery pack all talking wirelessly to the main touchscreen slider. According to the plans, the second display (and even possibly a third) could be used for other functions when you're making calls or as a remote control while you're watching movies on the main phone. We like the thought of swapping components to build a new phone everyday but don't get your hopes up – Microsoft might just be calling shotgun on the idea. 
Also
Next Big Thing – modular gadgets
25 best FPS games ever
Samsung Galaxy Note to arrive in October