Lunatik's Epik kit puts a rugged case around your Apple Watch
Does a watch need a case? Lunatik says yes, and hopes you'll back its upcoming Kickstarter
For some, mobile devices are meant to be used as-is, without being sullied by the bulk and often lower-quality materials of a case. For others, an expensive gadget must be protected, no matter the trade-off in feel and form. It's the latter group that might be interested in the Epik.
Granted, a case for a watch is a much different thing than a smartphone shell – but for anyone worried about the £300+ Apple Watch smacking against a wall or taking in a bit too much of the elements, Lunatik has the hulking, wearable case for you.
Like the Apple Watch Sport's casing, the Epik is made from aluminum, although it's purportedly "aircraft-grade" quality material that fits around the Watch with a snap-together design. It has hydrophobic vents on the left side to better conceal against water and dust, plus it even protects the Digital Crown without impeding any Watch functionality. It's only designed for 42mm Apple Watch models, however.
"Epik is crafted for those who rely on their gear, as the bold yet complementary design transforms the Apple Watch into an uncompromising, rugged companion, ready for anything," reads the press release. "From hiking, jogging, skiing, and cross-training to climbing, going to the beach, hitting the jobsite, and normal everyday use, Epik will provide Apple Watch owners with the comfort of knowing that their investment is safe and well protected."
If you don't recall, Lunatik is the company that raised more than US$940,000 (~£636,000) to turn the iPod nano into an early, makeshift smartwatch in 2010, and has since turned its attention to smartphone cases, as well. Lunatik has also announced its own line of smartwatches and fitness trackers, although the Lynk Collection devices haven't yet been released.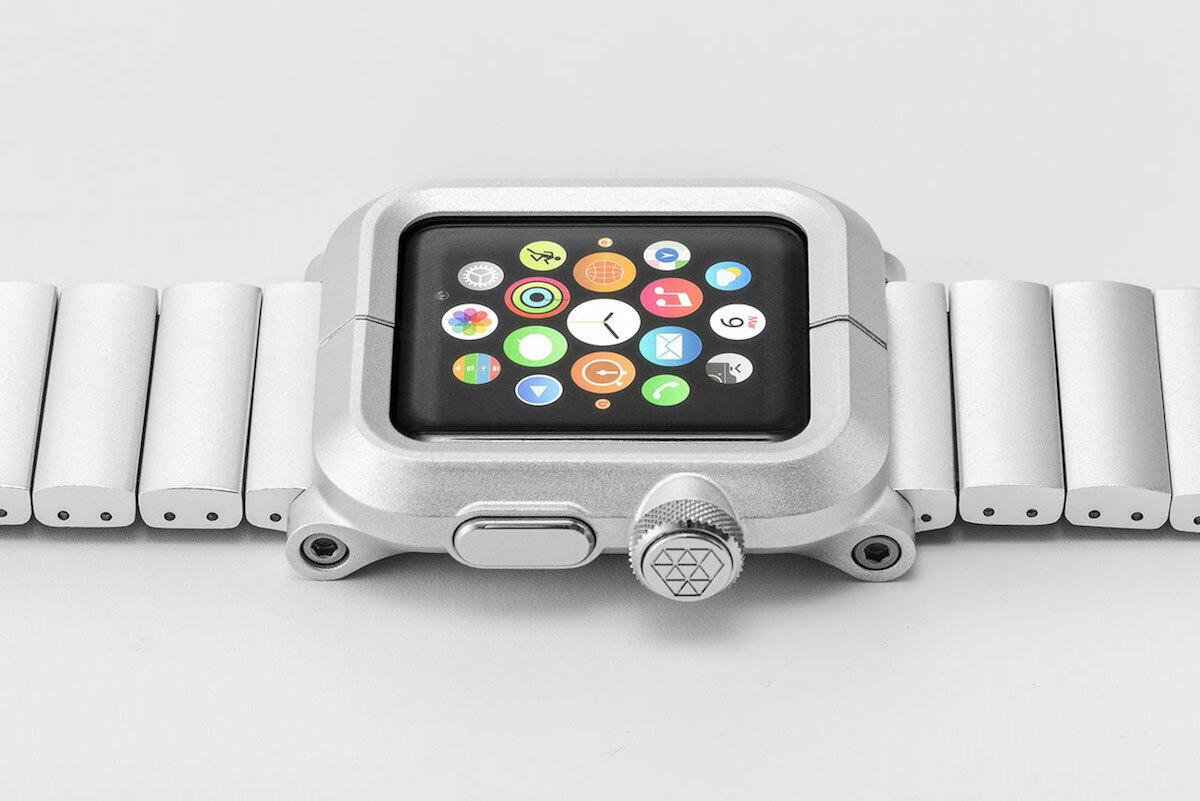 The company plans to launch a Kickstarter campaign by the end of the month to raise funding to put the Epik kit into production, with first deliveries expected to hit prospected backers this summer. No word yet on price, although we should have all the details with the crowdfunding launch soon.
[Sources: Lunatik, MarketWired, SlashGear]