Loewe's first OLED television is rich in beauty and brains
Bild 7 features 4K, HDR and a built-in 1TB hard drive recorder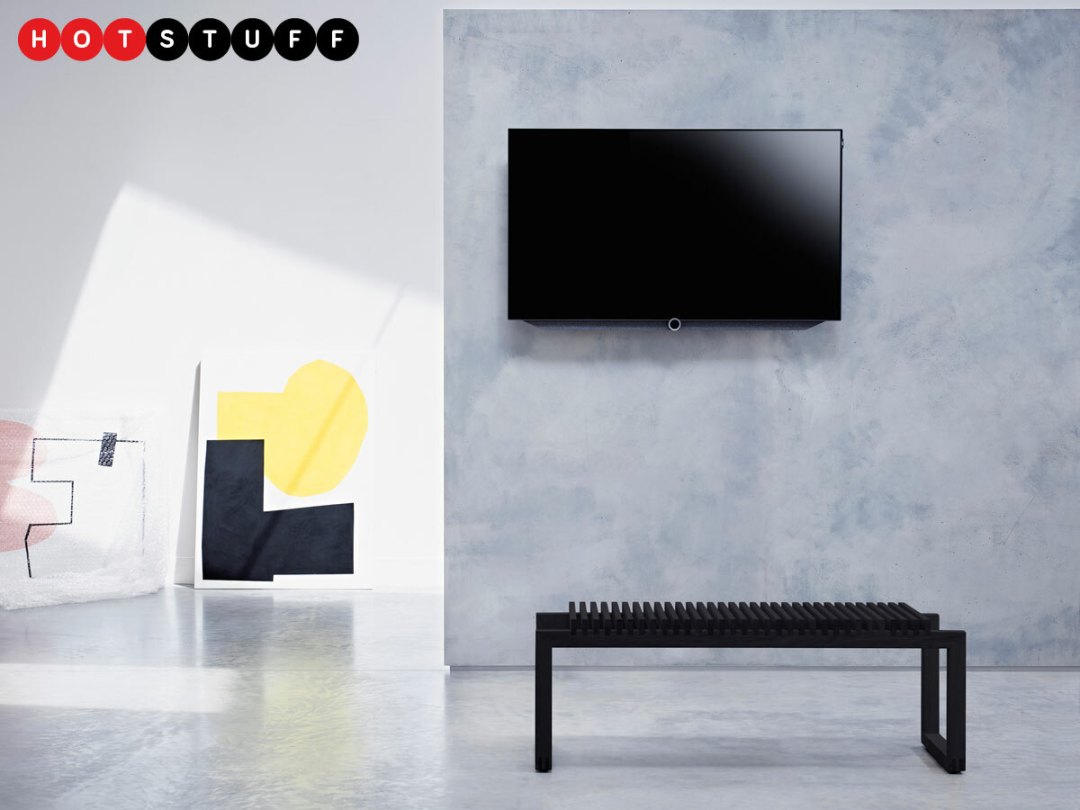 Ah, Loewe – maker of some of the world's most tasteful (and expensive) tellies…
Yep, the German luxury company is back with Bild 7, it's first OLED TV. And what a TV it is.
"Bild"? Is it named after a newspaper?
If you knew your German you'd know that "bild" means "picture". So while there is a newspaper called Bild, there's no reason a TV can't share the name. Doofus.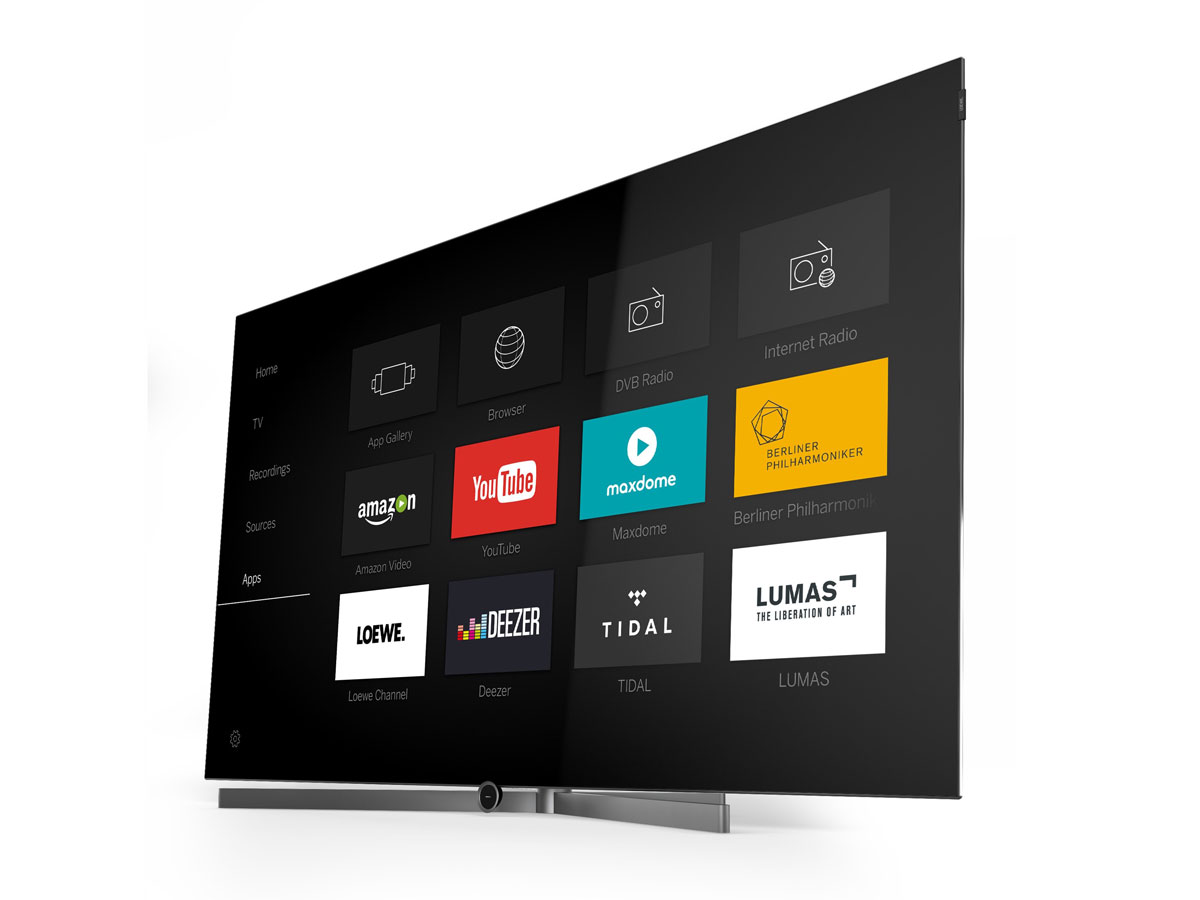 Sorry, sorry. Anyway, tell me about this OLED screen.
Well, the Bild 7 comes in two screen sizes – 55in and 65in – both of which features a custom-made OLED panel. The panel is made by LG specifically for Loewe, so it's not quite the same as you'd find in the Korean firm's own OLED TVs.
The screen has a 4K resolution, support for HDR (including, after launch, Dolby Vision) and features Loewe's own VantaVision image processing technology. The tech is named after VantaBlack, the darkest man-made substance in existence, which suggests Loewe is aiming for brilliant black level performance with the Bild 7. But there's a lot more to this TV than just a top tier screen.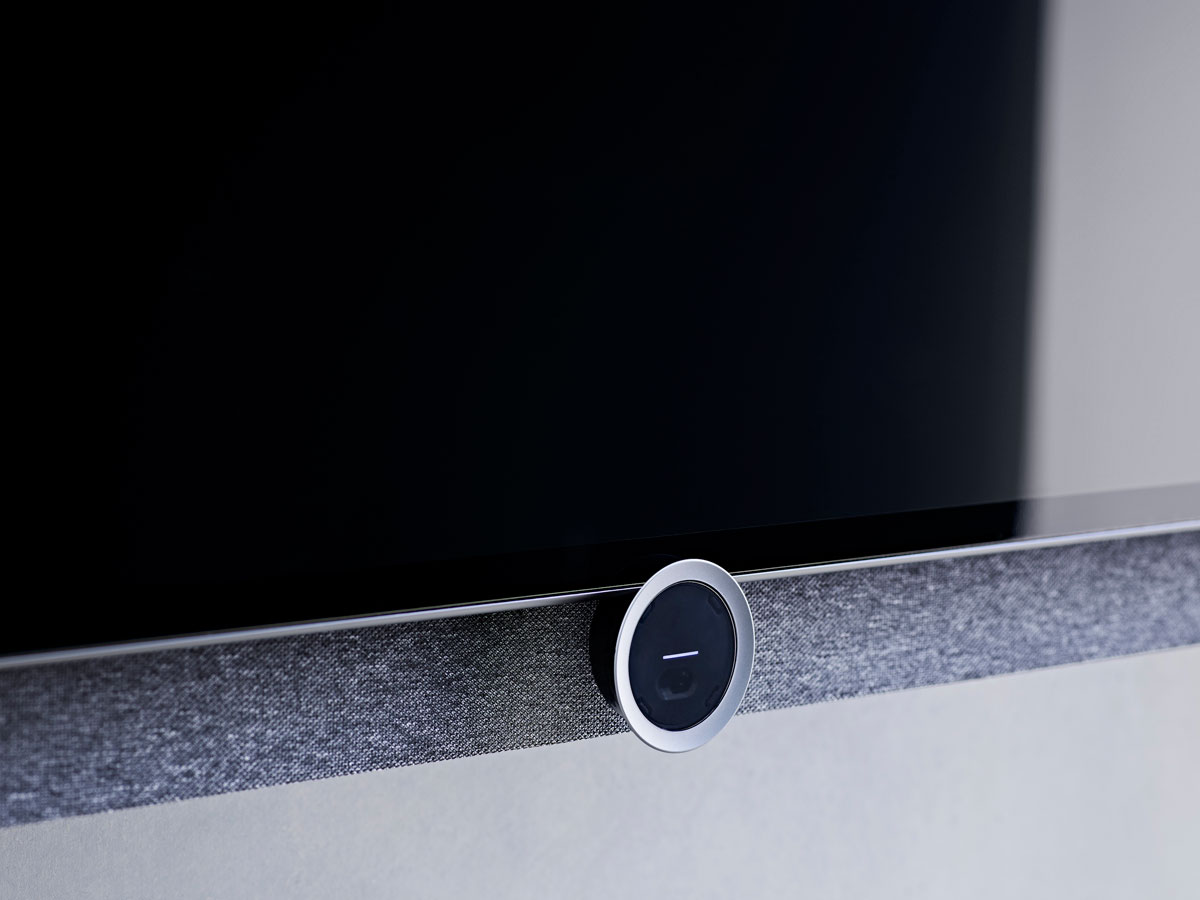 Go on…
Let's start with sound. There's a 120W, six-driver integrated soundbar in the set, which work alongside four low end-producing Auxiliary Bass Radiators to produce the sort of rich, room-filling audio that you wouldn't normally associate with wafer-thin flat-screen tellies. Loewe says it's twice as powerful as LG's flagship G6 OLED, for example – and you can add Loewe's optional speakers and subwoofer if you want to turn it into a proper surround sound setup (Dolby and DTS decoders are built-in).
Oh, and there's also Bluetooth, so you can stream music from your phone, tablet or laptop through the soundbar.
And what about the built-in PVR? Coming with 1TB of space (expandable to 2TB), this hard disk system can record from the built-in Freeview HD tuner as well as pause live TV. There are three tuners, in fact, so you can watch one channel while recording another while a tiny picture-in-picture shows off a third channel.
If you're minted enough to own a whole fleet of Loewe tellies, meanwhile, you can wirelessly stream anything you've recorded from the Bild 7's hard drive – a bit like Sky Q.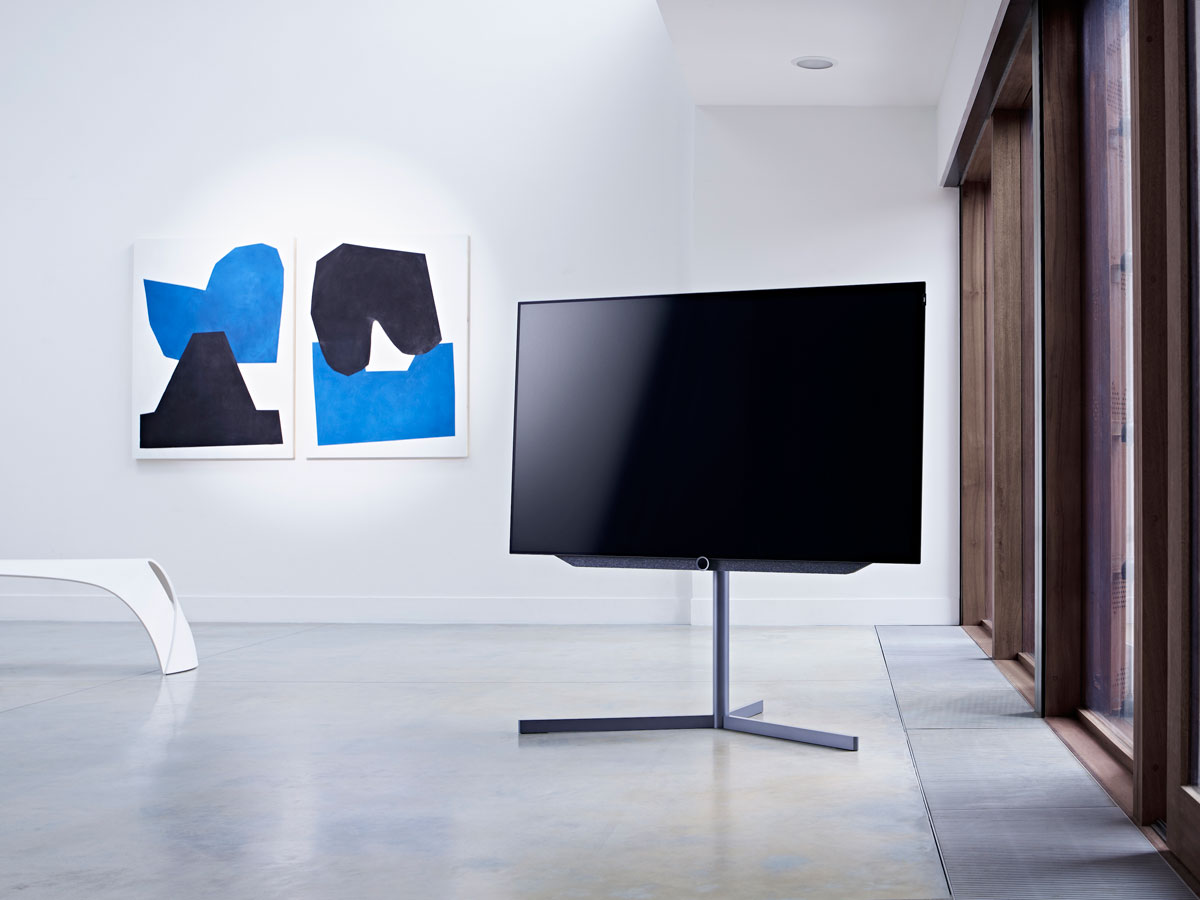 It looks sweet too.
Of course – design and materials have always been a strong point with Loewe products, and the Bild 7 continues that rich tradition. It's less than 7mm thick, has an aluminium bezel and can be setup in a variety of ways, including on a pretty eye-catching floor stand.
And I bet all that comes at quite a pretty penny…?
Indeed it does. When it launches in September, the Bild 7 will cost £4,490 and £6,490 respectively for the 55in and 65in versions. Better start saving, 4K fans.