LG's Watch Urbane 2nd Edition is the first cellular Android Wear watch
Tethered no more - and it works with iPhone too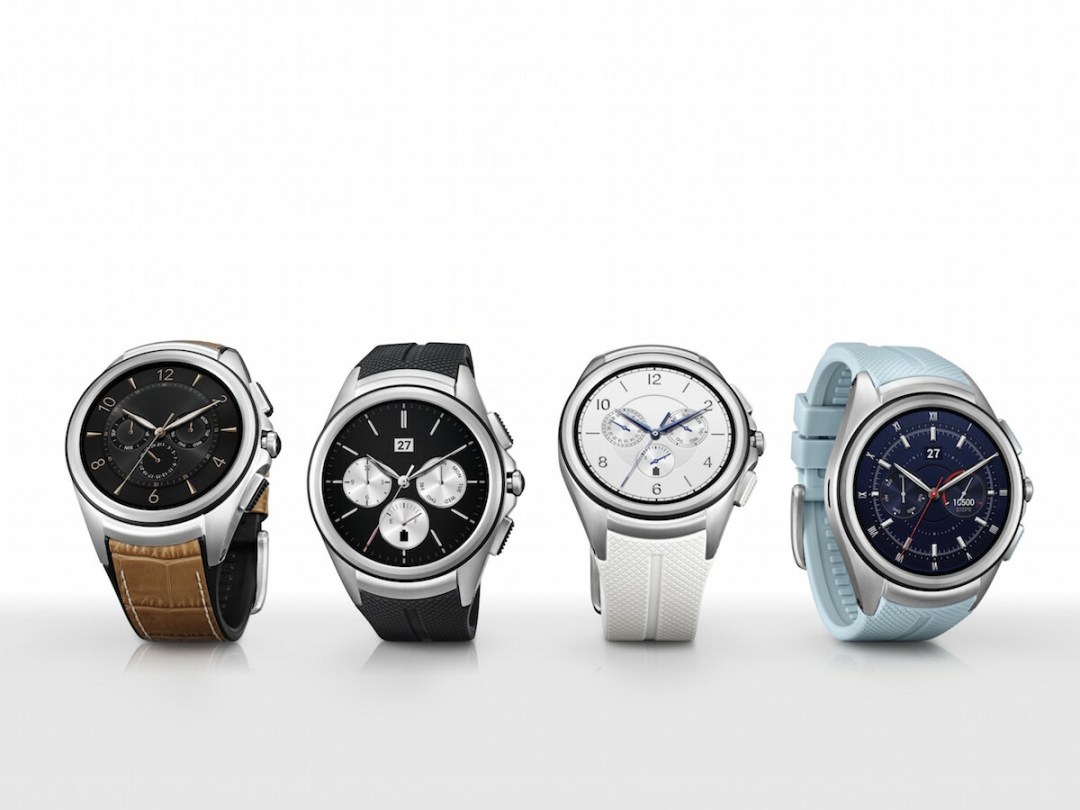 The Apple Watch has ruled the smartwatch market since April, but Samsung has a strong contender arriving with the Gear S2, and now LG is fighting back with a new version of the Watch Urbane.
Just a few months after releasing the initial version, the new LG Watch Urbane 2nd Edition is marked by a distinct honour: it's the very first Android Wear watch to have its own cellular connection, meaning it can be untethered from a phone and make/receive its own phone calls. But it can pair with an Android phone or iPhone still for notifications and the like.
The 2nd Edition is more than just a lightly tweaked Watch Urbane, however, as quickly evidenced by the two new navigational/shortcut buttons above and below the crowd – not to mention the elastomer bands seen on three of the four models shown above. Brown leather is also shown, although it looks like it might still have elastomer on the inside of the band.
And there's more: the 1.38in P-OLED display has a significant resolution bump, with the 480×480 screen running at 348ppi. And the 570mAh battery is an upgrade from the 410mAh cell in the original version, surely to deal with the added strain of the LTE/3G radio. But like many other Android Wear watches, it has the same Snapdragon 400 processor running the show.
LG says the Watch Urbane 2nd Edition will debut first in the United States for Korea before expanding to Europe and elsewhere, but didn't announce a date or price. Also, you might recall: LG actually released an LTE-compatible Watch Urbane variant this spring, but it didn't run Android Wear and only reached Korea.
[Source: LG]