Keep fit at your desk with these office fitness gadgets
Sitting behind a desk is bad for your health ─ here are five gadgets to change that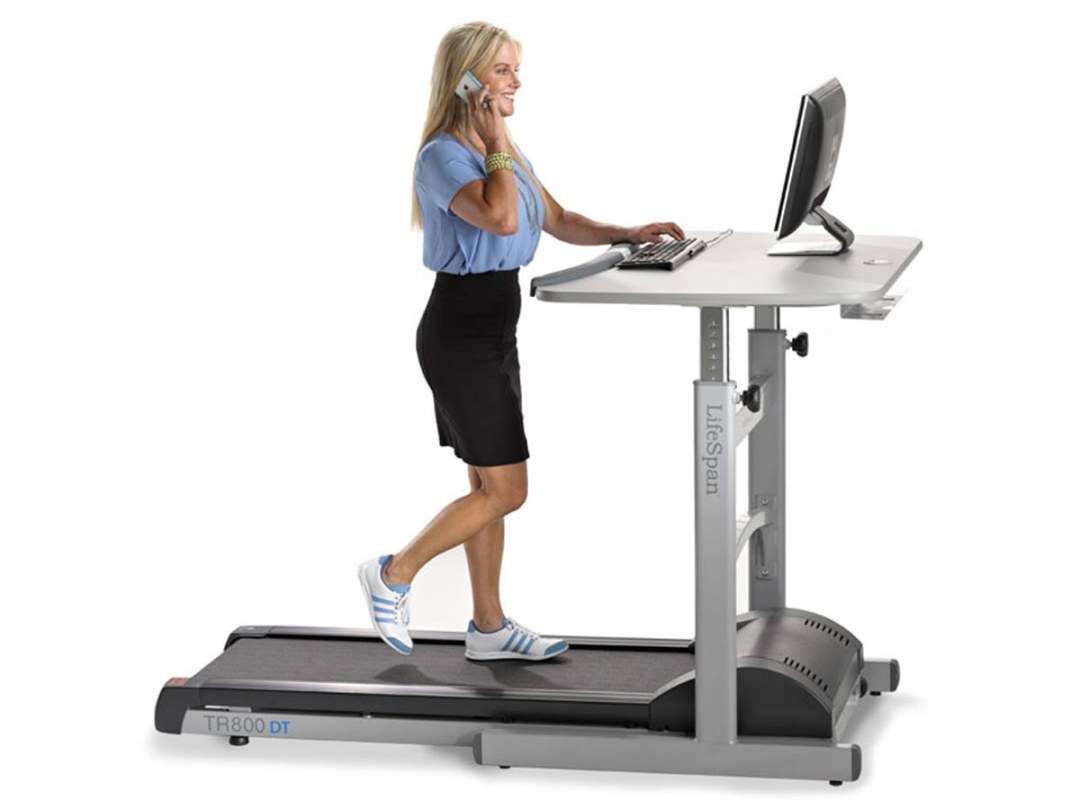 Believe it or not, there are ways to help keep your body happy that don't involve changing jobs to become an astronaut, athlete or a Rambo-esque mercenary. Here are five fitness gadgets you can use while at work ─ just be sure to ask the boss first.
GymGym chair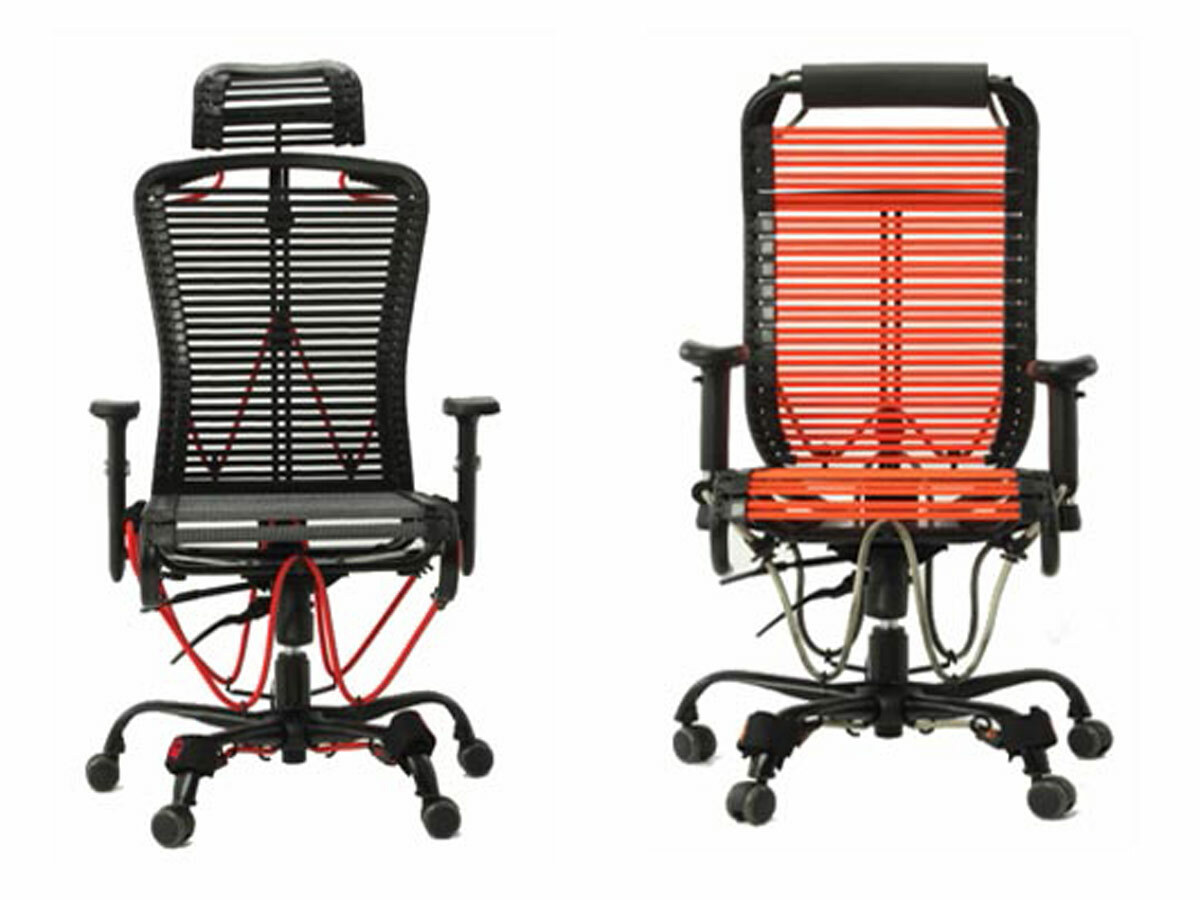 $US800 GymGym
It's unlikely your HR department will let you have a GymGym chair as part of the office budget – but it should, because a healthy worker is a productive worker. It may look like it belongs in 50 Shades of Grey in its red and black hues, but the GymGym chair provides anyone who sits in it with an array of exercises for your arms, back, chest, legs and shoulders.
Up by Jawbone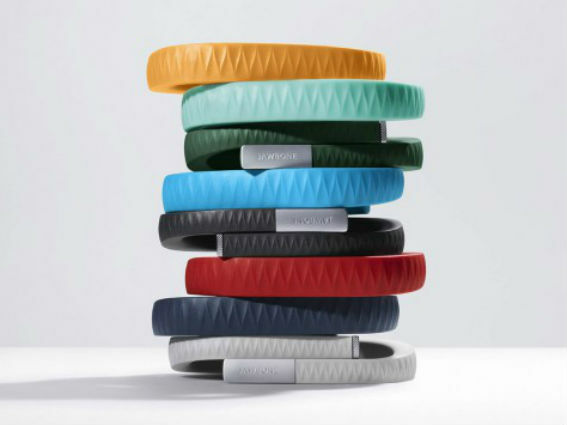 £100 Jawbone
No, this isn't one of those placebo wristbands. The Up by Jawbone and its accompanying app tracks and relays your lifestyle habits to an Android smartphone or iPhone – letting you know exactly how your efforts to be more healthy are faring. It can monitor everything from sleep patterns to what you eat and how frequently you're active during the day. Looks pretty stylish, too – but it isn't exactly cheap.
Lifespan TR-1200-DT5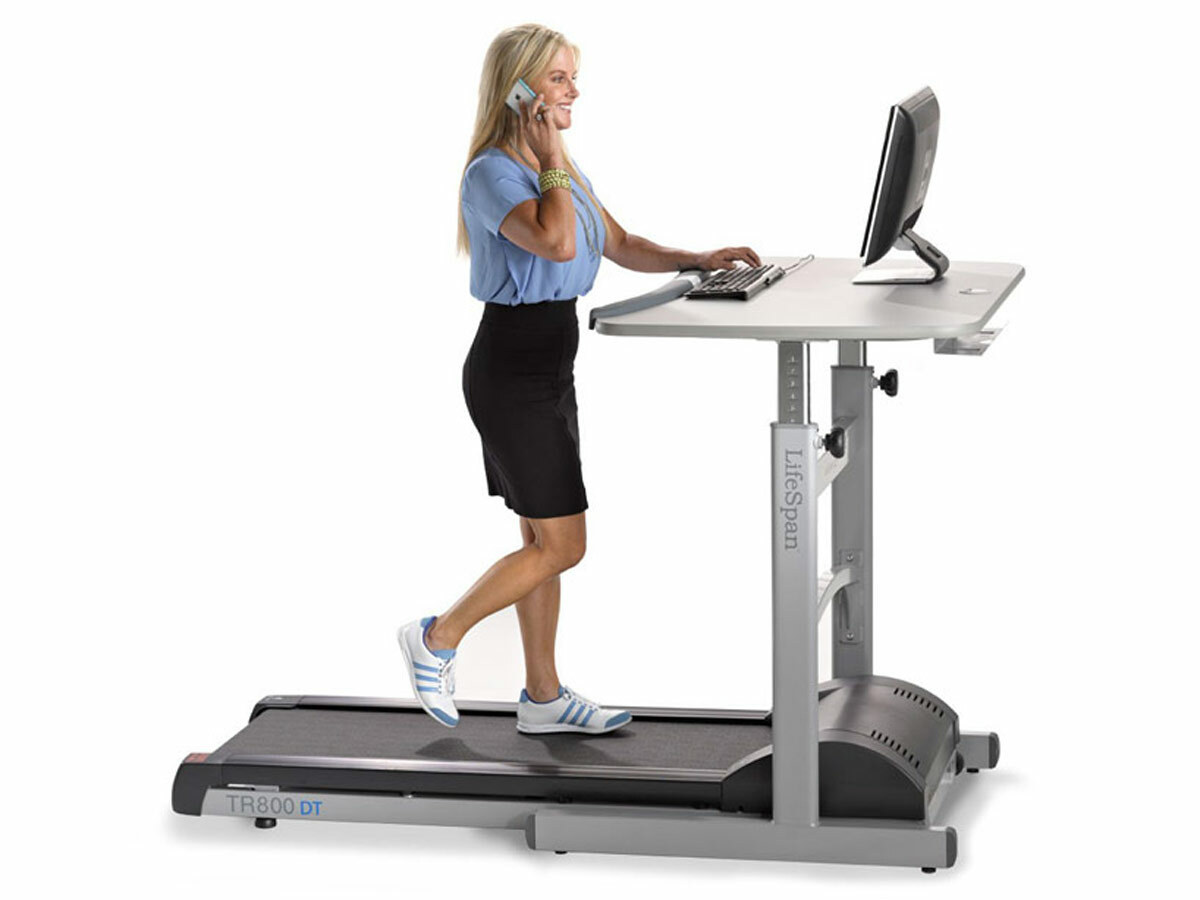 US$1500 Lifespan Fitness
Once you've walked to work, you can walk at work with this combination computer desk and treadmill. Yes, as you type e-mails and answer phone calls you can rack up the miles, burning off those pesky calories in the process. The treadmill walking desk is height adjustable and an integrated LED digital display shows you how far you've walked, how many calories you've burned off, current walking speed and how many steps taken. Likely to be quite a noisy addition to the office.
Gamercize PC-Sport Stepper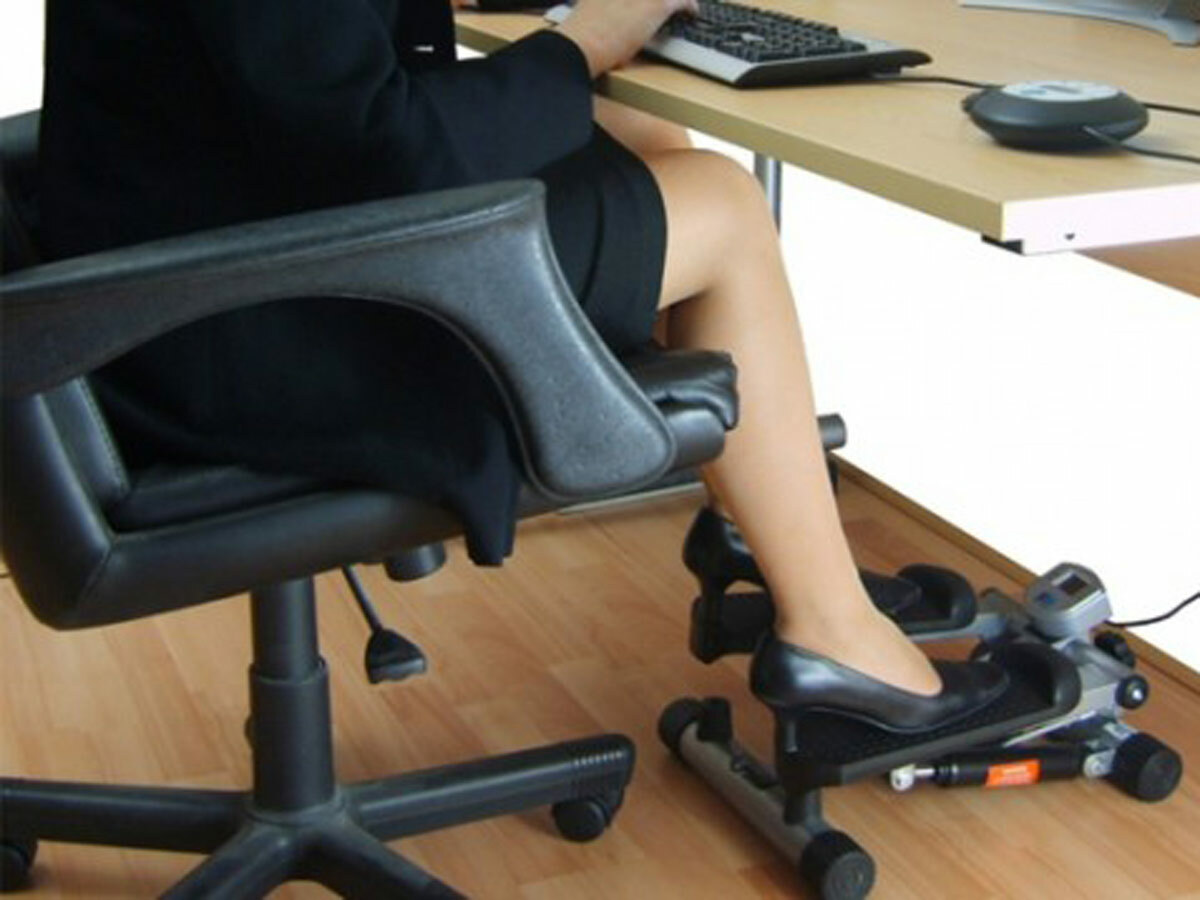 £120 Gamercize
Gamification is the latest way to trick yourself into taking on onerous tasks – and the Gamercize PC-Sport Stepper turns working out into a game. This under the desk gadget plugs into your computer or laptop via USB and will only allow the mouse and keyboard to work if you are taking enough steps. You may look silly, but you'll burn 400 calories an hour and you'll be a toned machine in no time ─ unless you unplug it and use it as a glorified footstool.
Gaiam Balance Ball Chair
£90 Amazon
Sitting in a chair all day can have a negative effect on your posture – causing back ache, curvature of the spine and even tiredness. The Gaiam Balance Ball Chair may look like a glorified Space Hopper, but it's designed to force your body to work a little harder in order to stay upright. It's that or topple over and embarrass yourself in front of your colleagues.
Facebook Home beta for Android slips out
Stuff Office Cat's Diary – 08/04/2013
Next Xbox to be unveiled on 21 May?