Iron Man-themed Samsung Galaxy S6 Edge unveiled, probably costs an arm(or) and a leg
After all the teases, it does admittedly look nice - although it may never launch here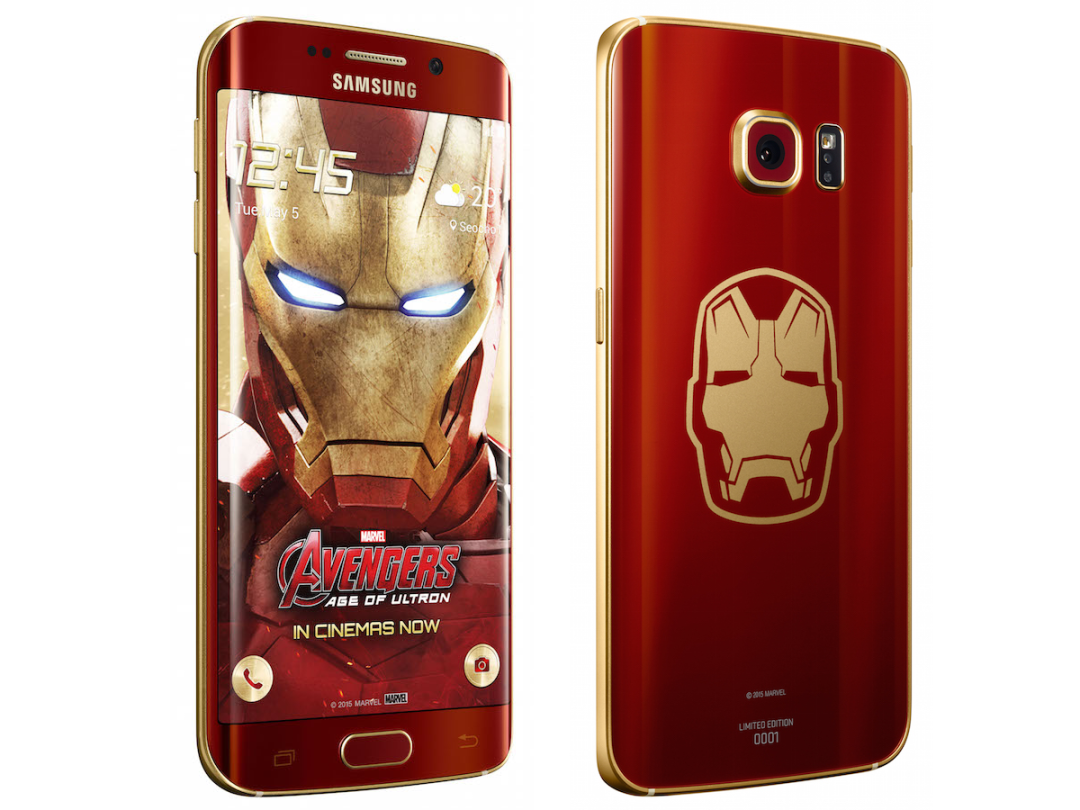 All the rumours and teases can finally be put to rest: Samsung has unveiled the Iron Man edition of its Galaxy S6 Edge smartphone, and it really is a looker, taking on the glossy red and gold of the Marvel Comics hero.
Just officially revealed, the Galaxy S6 Edge Iron Man Limited Edition features a deep red hue on the front and back, as well as gold-coloured borders and accents. The Avengers: Age of Ultron tie-in also features a golden Iron Man mask on the back, along with a special theme pre-installed.
Each 64GB unit is individually numbered and comes with a miniature arc reactor… actually, it's just a wireless charger, but it's done up to look like Tony Stark's power source, at least. It also comes with a clear plastic backing plate, in case you want to cover up your super-fancy, ultra-thin smartphone.
It's releasing in South Korea tomorrow, 27 May, with a further June debut planned for China and Hong Kong. Sadly, no further territories were listed, so this may be one promotional release that doesn't spread across the world, despite the immense appeal of the character.
Whatever the case, it's sure to be pricey. The S6 Edge already commands a premium over the standard Galaxy S6, plus this comes with the wireless charging plate, the specialized packaging, and most notably, the Iron Man branding. Samsung didn't name a price, but we imagine it's more than the phone and charger would be separately.
[Source: Samsung Mobile Press]