iPod Nano gets updates and watch strap
OK, who was betting on Apple announcing an updated Nano that you strap onto your wrist?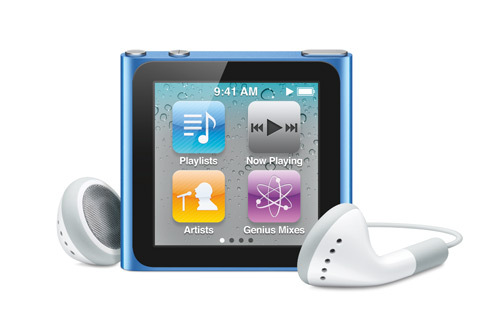 We're one step closer to our geeky watch fantasies and this time it's the iPod Nano fuelling them. The new updates to the iPod Nano announced today include the ability to swipe between full screen icons – rather than four clogging up your screen – on the teeny multi-touch display.
There's also an "improved fitness experience" which uses a built in accelerometer to give you data from your workout rather than extra sensors.
We're also getting excited about the watch strap accessory with 18 different clock faces to choose from, including Roman Numeral and Mickey Mouse. Despite these upgrades, the iPod Nano's price has taken a tumble with the 8GB model priced at $129 and the 16GB model priced at $149 – it's available in the US today but UK pricing and availability are under wraps for now.
Also