iPhony: the best iPhone clone yet
[intro]So the Prada Phone is the iPhone's hottest rival, right? Wrong. A new iPhone clone has made an appearance[/intro] I've been over in Cannes f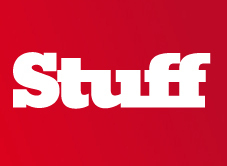 I've been over in Cannes for most of this week, darling, checking out HP's new computing kit and enduring the first 45 minutes of the most boring film ever made (The Man From London – avoid at all costs).
But while I was gone, the iPhone arrived. Well, almost. I had an email in my inbox directing me to this story on newlaunches, about a carbon-copy of the 'Jesus Phone'.
Snappily titled the P168, this Chinese phone has mimicked Apple right down to the Mac OS startup noise and fishy wallpaper. The screen is touch-senstivite (though I doubt they've managed to imitated Apple's awesome Multi-Touch interface) but it features tacky-looking printed shortcut buttons at the bottom.
It also looks significantly thicker than the iPhone, and the camera is only 1.3MP despite being labelled with an iPhone-like 2MP.
All in all, it seems pretty shonky. Ok, it probably beats my cardboard cutout iPhone. But now the Western world have been alerted to the P168, I fear it may suffer the same fate as the statues at Chinese Disneyland clone, Shijingshan Amusement Park.
Related stuff:
Our iPhone preview Prada phone