iPhone 5 launch helps Nokia to bounce back
The iPhone 5 was meant to have everyone quaking in their boots – but a Nokia share jump shows that isn't necessarily the case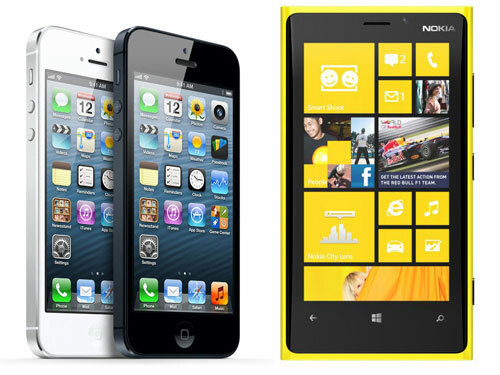 While the iPhone 5 is undoubtedly impressive to the point where pre-orders have reportedly already sold out, yesterday's launch actually proved positive for competitor Nokia.
The Finnish company – which has been in, shall we say, a spot of bother in recent times – saw its share price recover from the 16 per cent hit it suffered when the Lumia 920 and Lumia 820 smartphones were revealed. It's now bobbing around the much healthier $3 per share mark.
Part of the stabilisation is attributed to a less-than-revolutionary iPhone 5, while the plucky upstart Lumia devices boast clever PureView camera technology, dual-core processors, NFC and the beautiful and different Windows Phone 8 operating system.
Nokia's shares also saw a jump because the Nokia-Siemens is reportedly selling its business support systems (BBS), potentially freeing up a cool $380 million, but the shares had been creeping back before this announcement so faith is slowly being restored.
Whether consumers go out in their millions to buy the new Lumia devices, we'll have to wait and see. But with all the love we've seen for the brightly coloured smartphones, is it time once again to ask: Apple iPhone 5? Why the Nokia Lumia 920 is the real innovator.
[via WPCentral]
Today's main stories
Apple iPhone 5 tariffs – which is best?
Stuff Office Cat's Diary – 14/09/12
Apple iPhone 5 hands on review