Intel wants to turn your desk into a wireless charger
Say hello to the snappily named 'magnetic resonance wireless charging'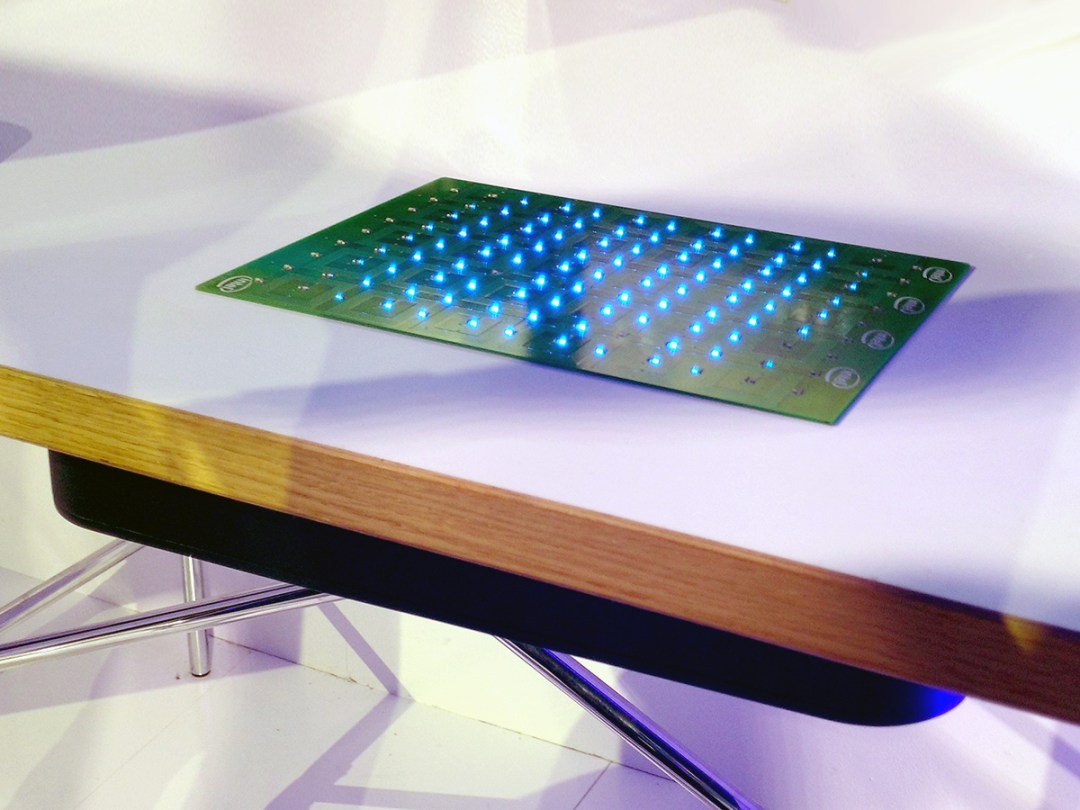 Intel has shown off the future of wireless charging at IFA 2015. 
The computing giant demoed its new magnetic resonance wireless charging technology at the tech show in Berlin, and it's a breakthrough which could turn wires-free charging from a fad to the future. Maybe.
Wireless charging is great, in theory. But it ends up being a bit of a back in the backside: you need specific chargers, and most chargers are dead slow right now.
But Intel's solution does things differently. Rather than using a naff little charge plate, the tech simply sits in a chunky box under your desk and is able to blast through up to 50mm of material, charging the entire area covered by the box. So, if you're not too worried about firing the wireless equivalent of a pack of Duracells into your forearms, this means you'll be able to charge phones and tablets just by plonking them on your desk.
Any drawbacks? Whatever device you use still has to have a special magnetic resonance charge coil packed inside it. Intel showed-off an unnamed 8in Asus tablet with the tech packed-in, and it didn't seem to have a massively negative effect on its overall size.
So really, all we need now is for IKEA and Apple to nick this tech and build it into devices and desks normal people actually own.